The five Draft picks we're most excited to see play in the Major Leagues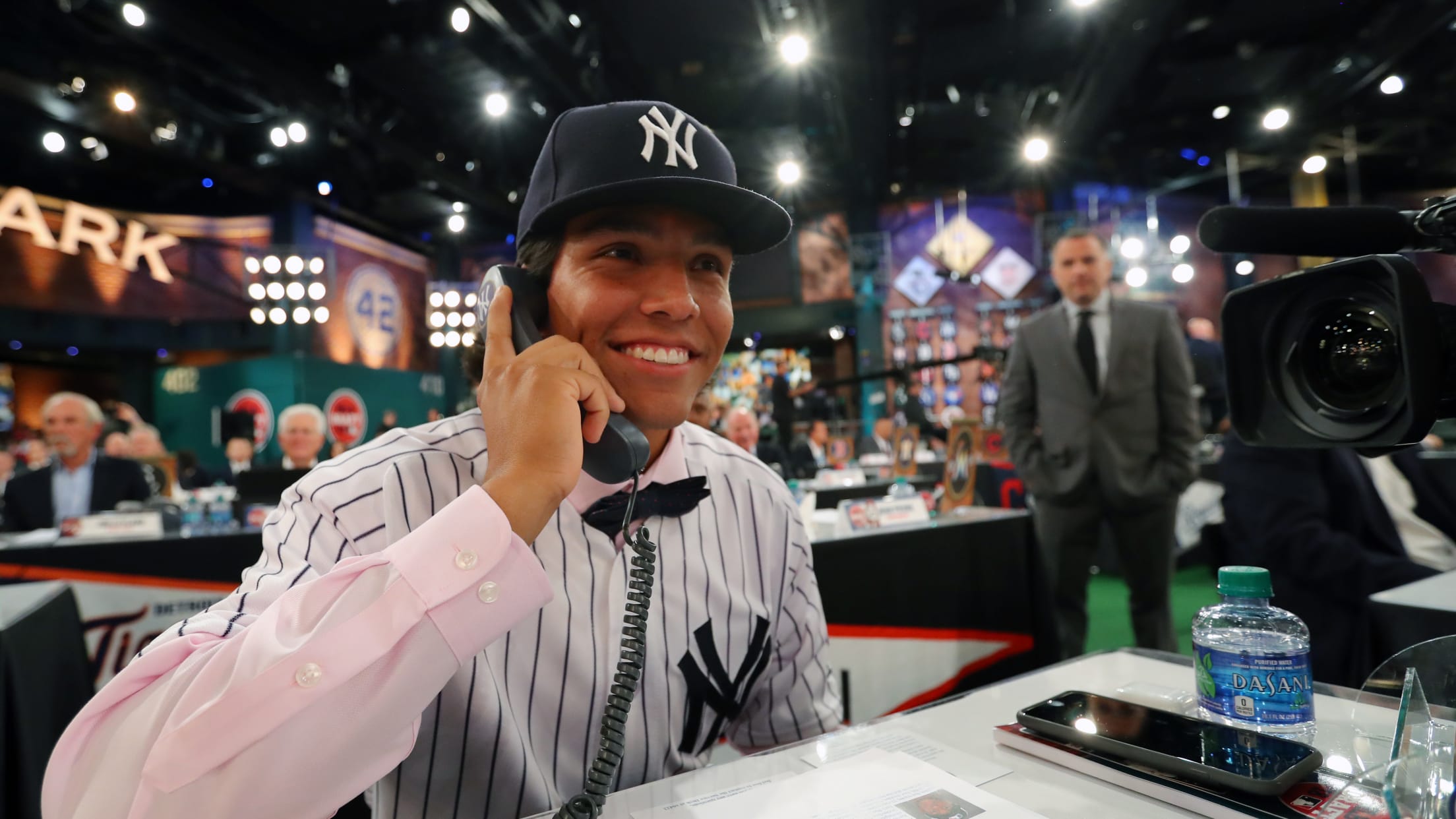 (Alex Trautwig)
The BBQ's Best 5 is exactly what it sounds like: Each week, we'll pick a category around the world of baseball and talk about the five best things within that group. Today, we're taking a look at the five 2018 Draft picks we're most excited to see in the bigs.
The MLB Draft is a time of unlimited possibility as fans welcome an instant infusion of high-end talent into their farm systems. Everyone taken in the Draft has the potential to evolve into a Major League contributor, but every year there are some selections that stand out -- particularly in the first round.
These are the five players drafted during Day 1 of the Draft who we're most pumped to see play in the big leagues.
Oregon State 2B Nick Madrigal - Chicago White Sox, 4th overall
It's hard to ignore the similarities to other undersized second basemen like Dustin Pedroia and José Altuve as Madrigal's high-energy game is also built upon three key gifts: a preternatural feel to hit, more power than you'd expect from the frame and dynamic defense at the keystone.
All these traits combine to make the Oregon State product arguably the most entertaining player in college baseball right now, and we fully expect Madrigal to maintain his special sauce once he gets into pro ball.
Eau Gallie (Fla.) High School RHP Carter Stewart - Atlanta Braves, 8th overall
As a prime example of how advanced technology is changing the way teams build their Draft strategies, data on Stewart revealed that his curveball has a spin rate higher than every single pitcher currently in the Major Leagues.
At 18, he's far from a finished product, but his curveball has the chance to be one of the most disgusting and recognizable pitches in baseball. Can't wait.
Oklahoma University OF Kyler Murray - Oakland Athletics, 9th overall
We see a ton of multi-sport athletes get drafted every year, but it's rare to see a guy like Murray, who is in line to be the starting QB this fall at the University of Oklahoma, get taken in the top 10. Unlike some other dual-sport stars, Murray has already performed quite well at a high level, as the junior slugged 10 homers with a batting average around .300 this year at OU.
It seems like the Athletics are going to let Murray try to fill the shoes of last year's Heisman Trophy winner Baker Mayfield this fall before asking him to commit full time to baseball. Hopefully Murray stays healthy and blossoms into a game-changing force at the big league level, because the kid is talented.
Cartersville (Ga.) High School catcher Anthony Seigler - New York Yankees, 23rd overall
Seigler can throw 90 mph with both arms, and he wore some amazing shoes to the Draft. While that's all good stuff, it's more likely the Yankees took him in the first round because he's an absurdly coordinated switch-hitting catcher with an incredible feel for the game.
Unfortunately for his switch-pitching explots, the Yankees plan on having Seigler develop as a catcher, but there's certainly a chance he has the athleticism to fill in elsewhere on the diamond. Which means one day we could see a game where Seigler moves from catching right-handed to playing the outfield left-handed. Get this unicorn to the bigs ASAP.
Clemson University OF Seth Beer - Houston Astros, 28th overall
After his freshman year, Beer was one of the most highly thought-of prospects in all of college baseball. Going into the Draft, he was a huge mystery as scouts seemed to be fervently split on whether or not his bat would play enough at the next level.
But at his best, Beer can flat-out mash.