5 teams that seriously have upgraded their stadium game this MLB season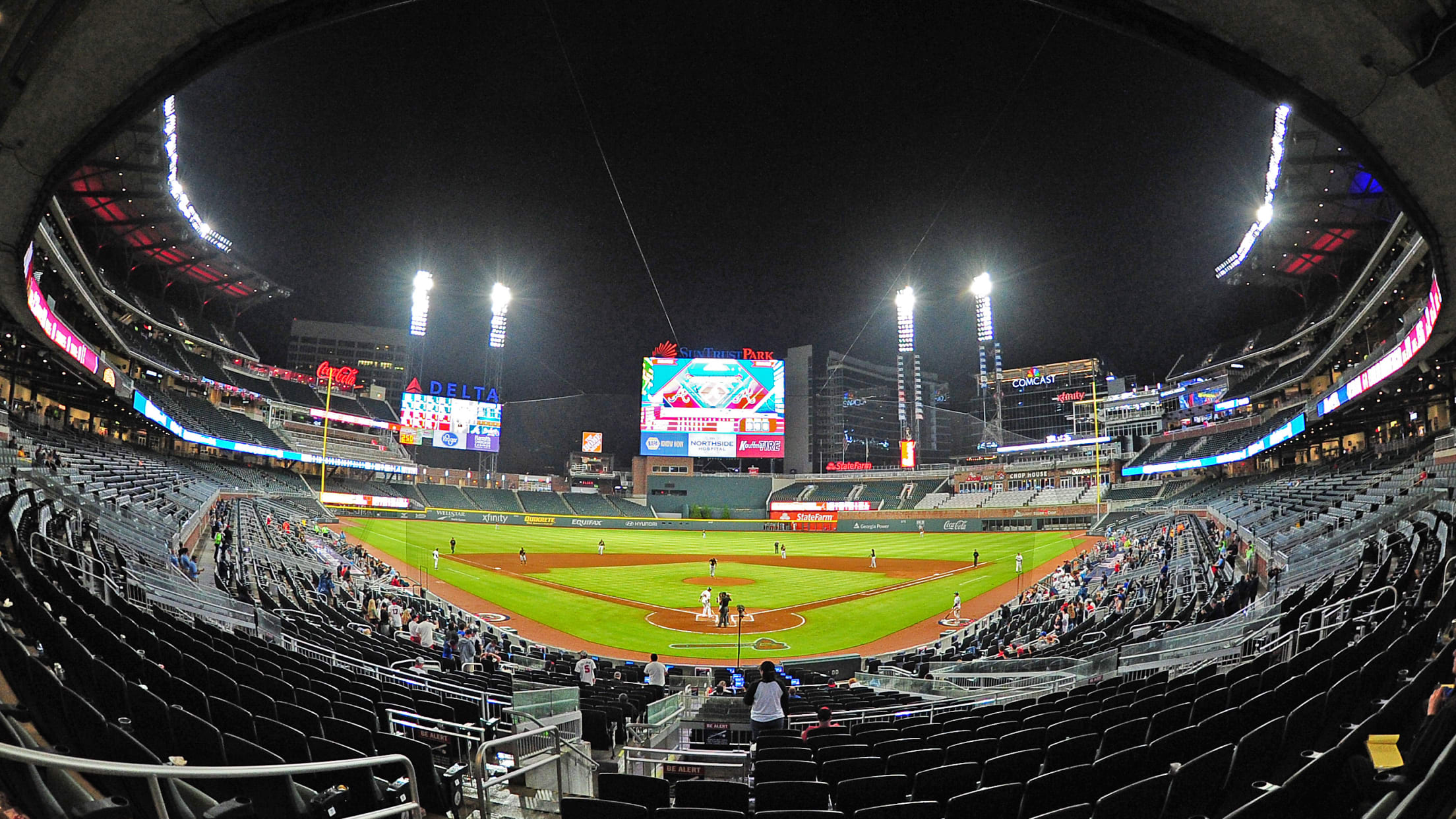 ATLANTA, GA - MAY 23: A general view of SunTrust Park where only a few hundred fans remain after a rain delay of over three hours for the game between the Atlanta Braves and against the Pittsburgh Pirates on May 23, 2017 in Atlanta, Georgia. (Photo by Scott Cunningham/Getty Images) *** Local Caption *** (Scott Cunningham/Getty Images)
The crack of the bat, the puff of the rosin bag and the smell of tubed meats is usually enough to make someone dream of a day at the ballpark. Honestly, teams could just rent convention space and that would be enough to fill the room.
But, baseball teams know they can give us more. And they know we will also flock for bizarre foods, crisp sightlines and between-innings drama. These are five of our favorite ballpark upgrades that made us happiest in 2017:
Super Bucco Run
Did you ever fall asleep while playing Super Mario and dream that you were trapped in an 8-bit world, tasked with saving the Princess? Thanks to the Pittsburgh Pirates, what was once just a fever dream caused by too much pepperoni pizza has become a reality. Your job, if you choose to accept it, is to collect four Pirate Parrot heads out of the boxes and return to the finish line to win a prize.
White Sox premium season tickets
There are plenty of people that save their ticket stubs as a memento of a game they attended. The White Sox turned these mementos into pocket-sized pieces of art for the 2017 season. The club teamed up with designer Todd Radom, who has designed the logos for the Nationals, Angels and Brooklyn Cyclones among others, to incorporate the White Sox archives into the premium season tickets.
Additional examples of the season tickets that I created for the @whitesox, along with exterior box. 81 pieces of art, spanning the ages pic.twitter.com/8RxJsYKKdq

— Todd Radom (@ToddRadom) March 15, 2017
Old scorecards, programs, advertisements and player photos have been transformed into frame-worthy pieces for all 81 home games. Even better -- fans can download the images for the games they've attended, even if they're not able to sit in the premium seats.
The Mariners introduce grasshoppers ... to eat
Every year, baseball teams create new, ever-more-wild foods like bacon, fried meats on top of other meats and hot dogs that are measured in parsecs, not feet. The Mariners went a different direction, with something that had never been seen at a big league stadium before: toasted grasshoppers.
Though fans may at first have been squeamish, the reports of their crunchy texture and spicy flavor was too much: the team quickly sold out. Yes, really.
The Astros' new center field
For fans of watching baseball players have to run an obstacle course to catch baseballs, the loss of Tal's Hill is a shame.
But for hungry fans at Minute Maid Park, the loss of the hill has been an absolute boon. There are new center-field bars, restaurants and markets. Plus, there is a very, very pretty batter's eye -- complete with Astros logo.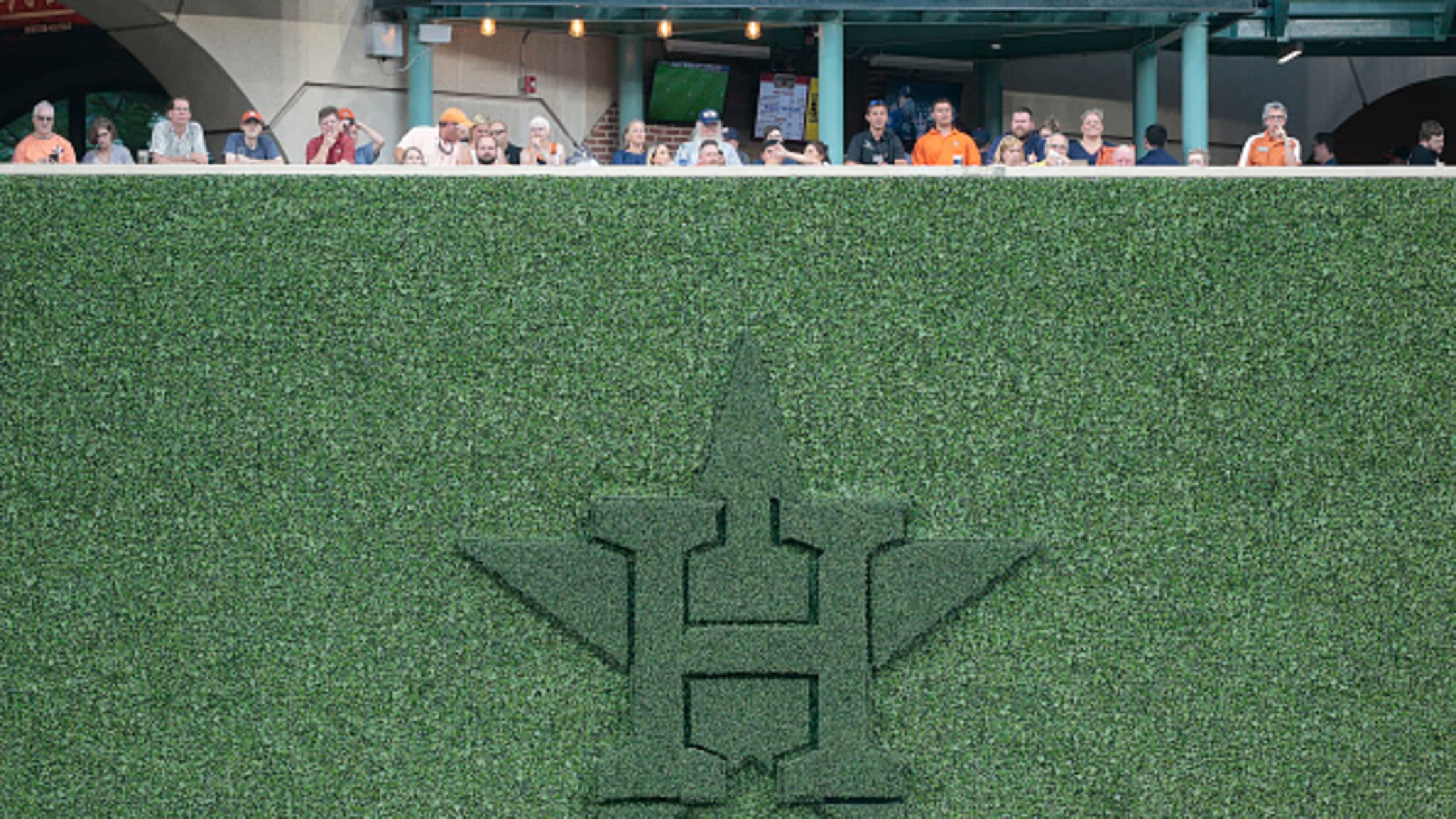 SunTrust Park
The rest of this list features small upgrades. The Braves moved into a brand new park featuring brick, glass and plenty of sun.
Oh, and floating baseball orbs. Very important to have floating baseball orbs.
Of course, the food is pretty spectacular, too. Like a $26 fried pork chop sandwich that should feed a family, but is probably too good to actually share.
5-hour ENERGY® provides upgraded energy and alertness that lasts for hours and is an official partner of the 2017 and 2018 MLB All-Star Games. To mark the partnership they have released a new flavor, Apple Pie Extra Strength 5-hour ENERGY®, featuring the iconic MLB silhouetted batter logo appearing on the bottle.