MLB fans celebrated National Pretzel Day with plenty of enthusiasm
If there's one thing that's true in life, it's that ballpark food is delicious. Peanuts, hot dogs, Cracker Jack -- it's all wonderful. But yesterday was the day to celebrate an underappreciated ballpark food -- the pretzel. Just look at this tasty culinary marvel: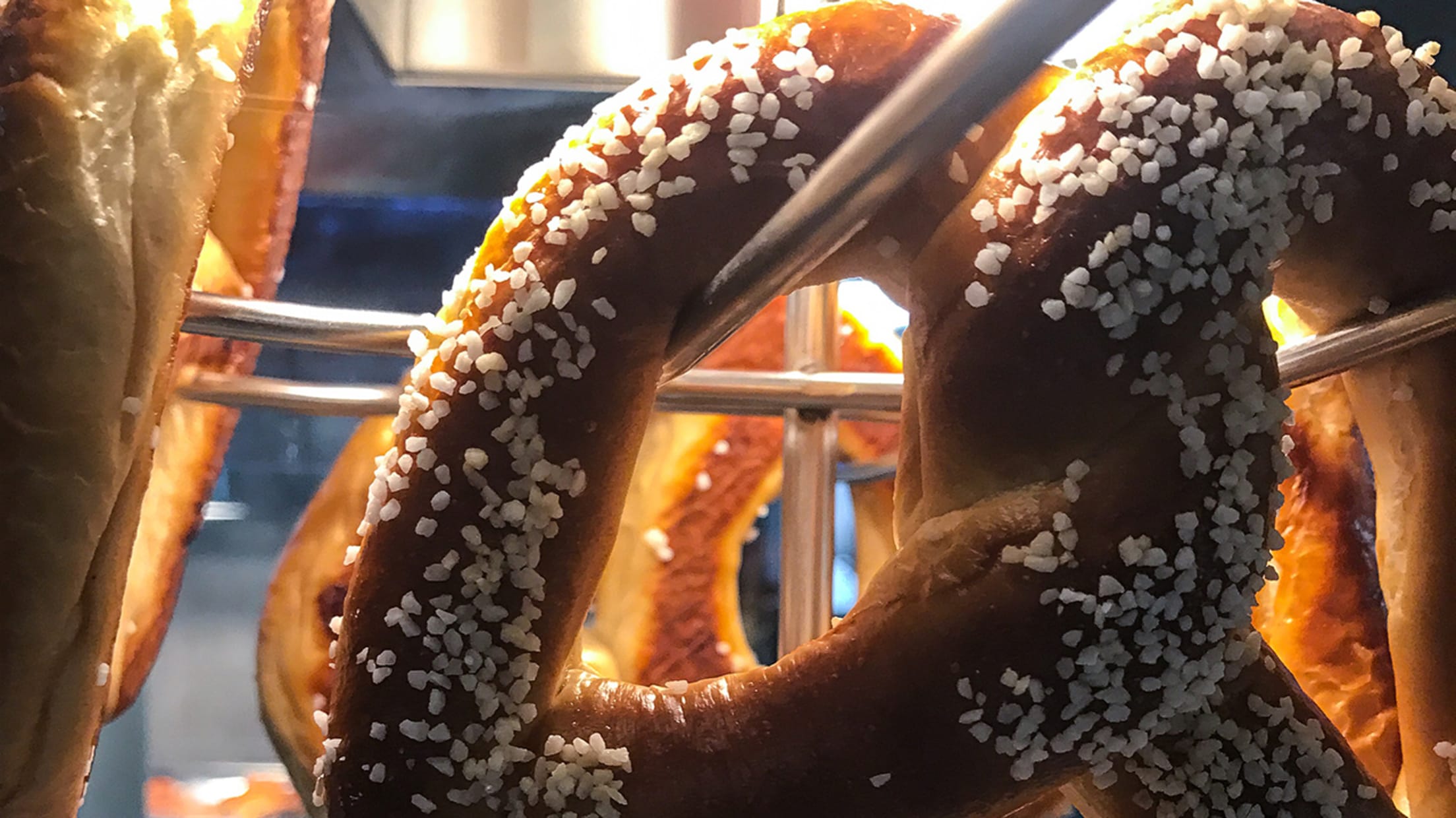 Fans across the nation celebrated with gusto: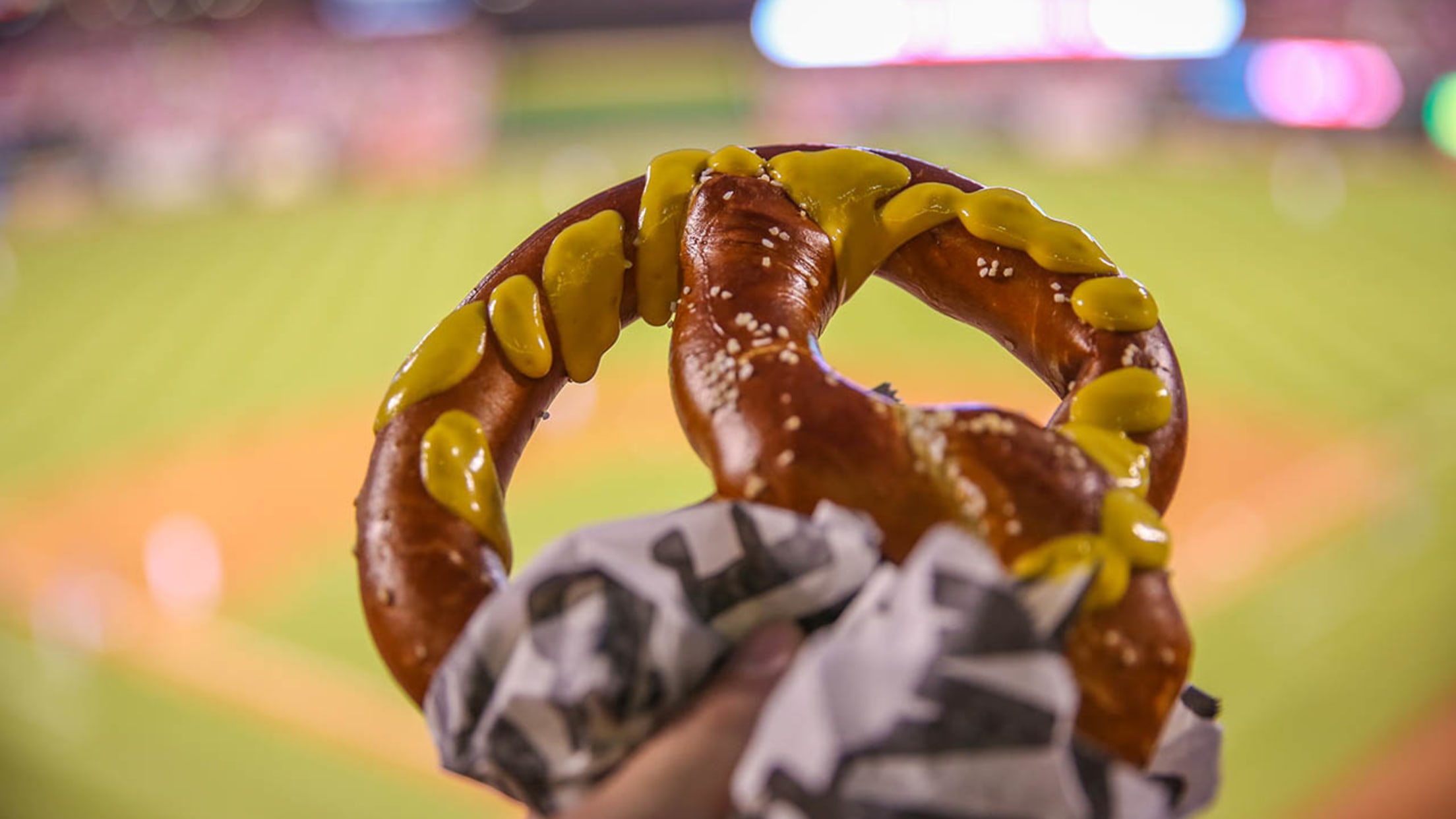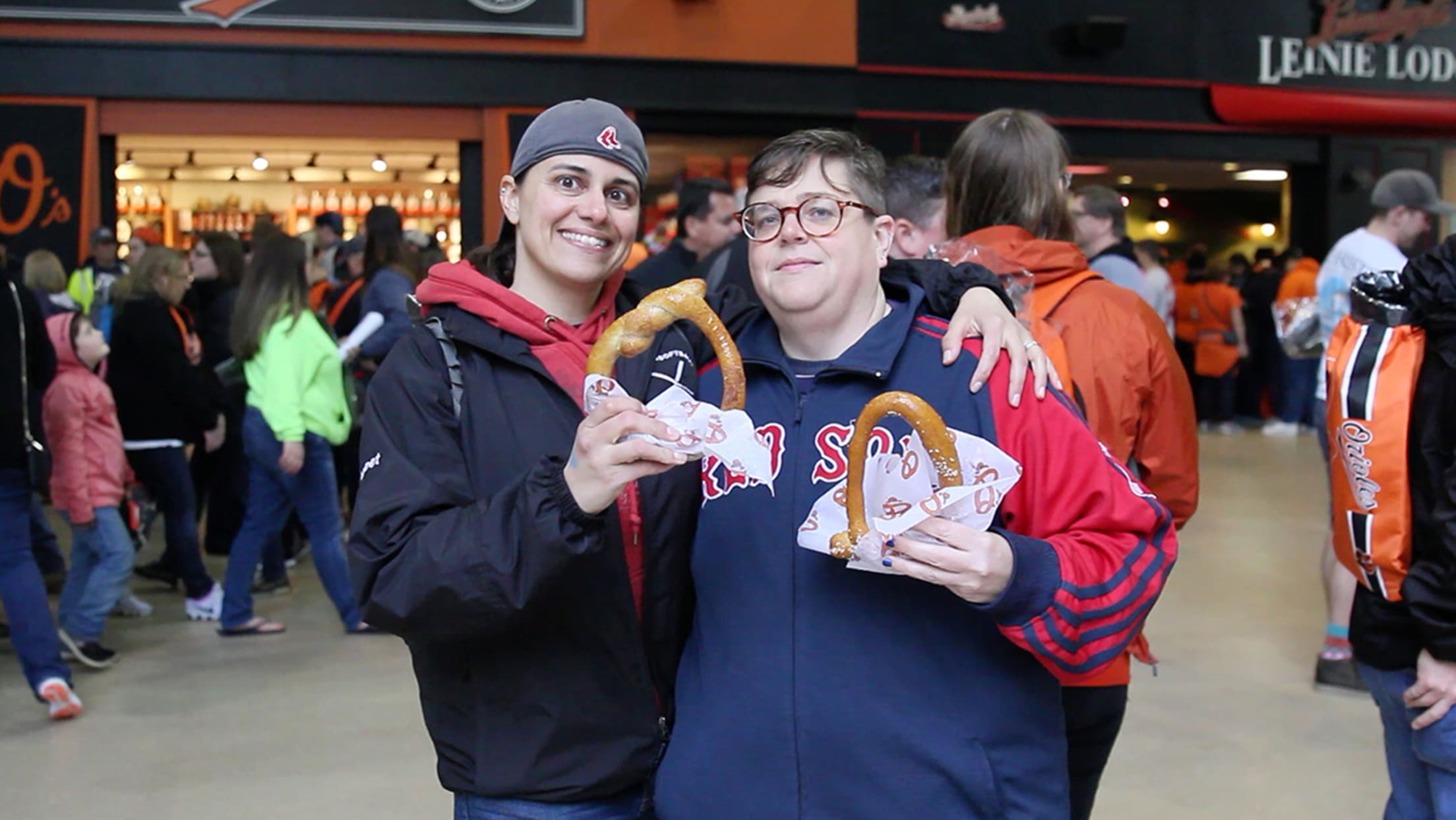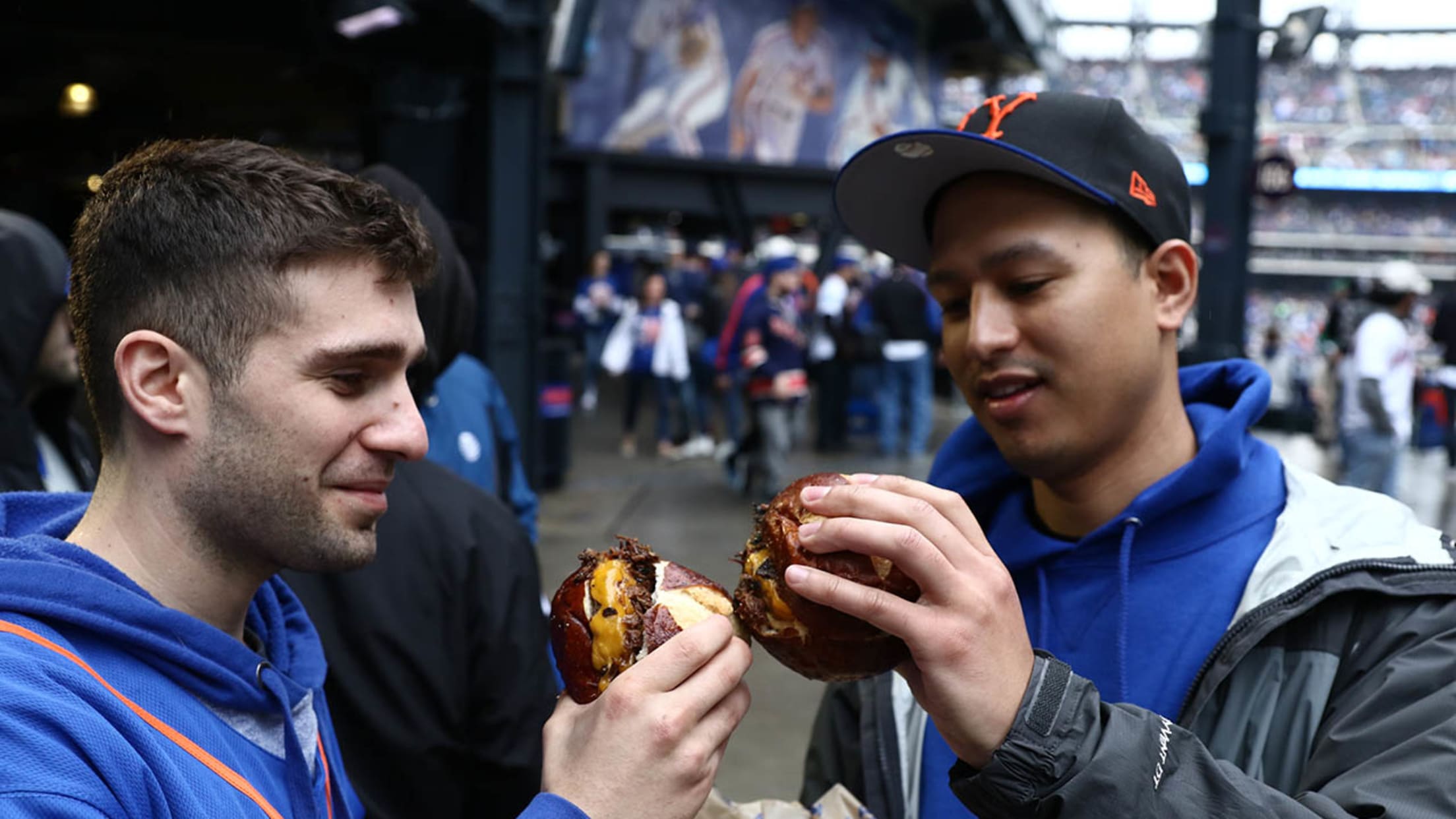 Heard something about it being #NationalPretzelDay so wanted to do my part at #Rays-#Orioles game ... pic.twitter.com/HIQbVdlPmj

— Marc Topkin (@TBTimes_Rays) April 26, 2017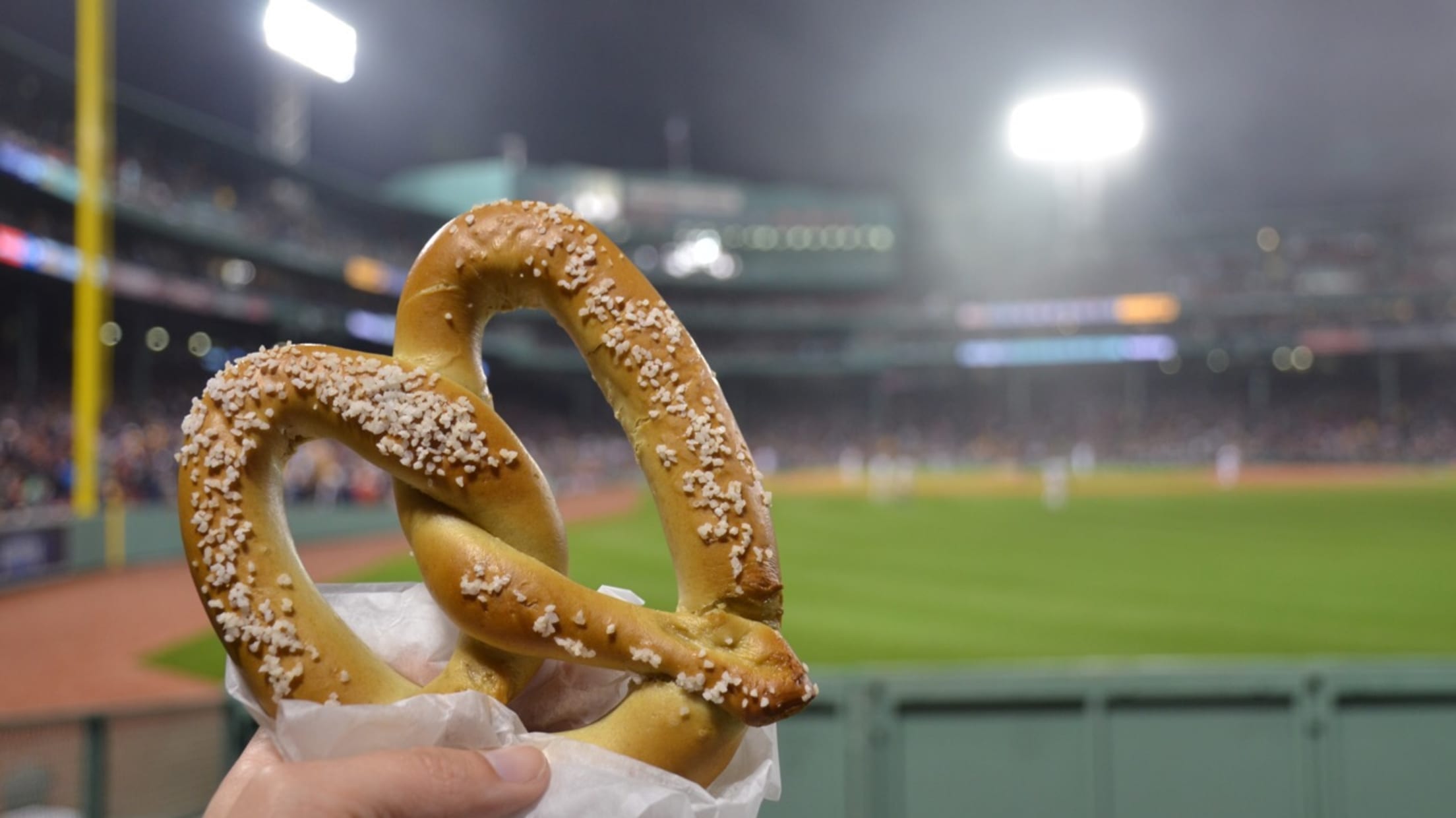 And now, we present to you some of MLB's greatest pretzel concoctions:
108 Burger (Mets)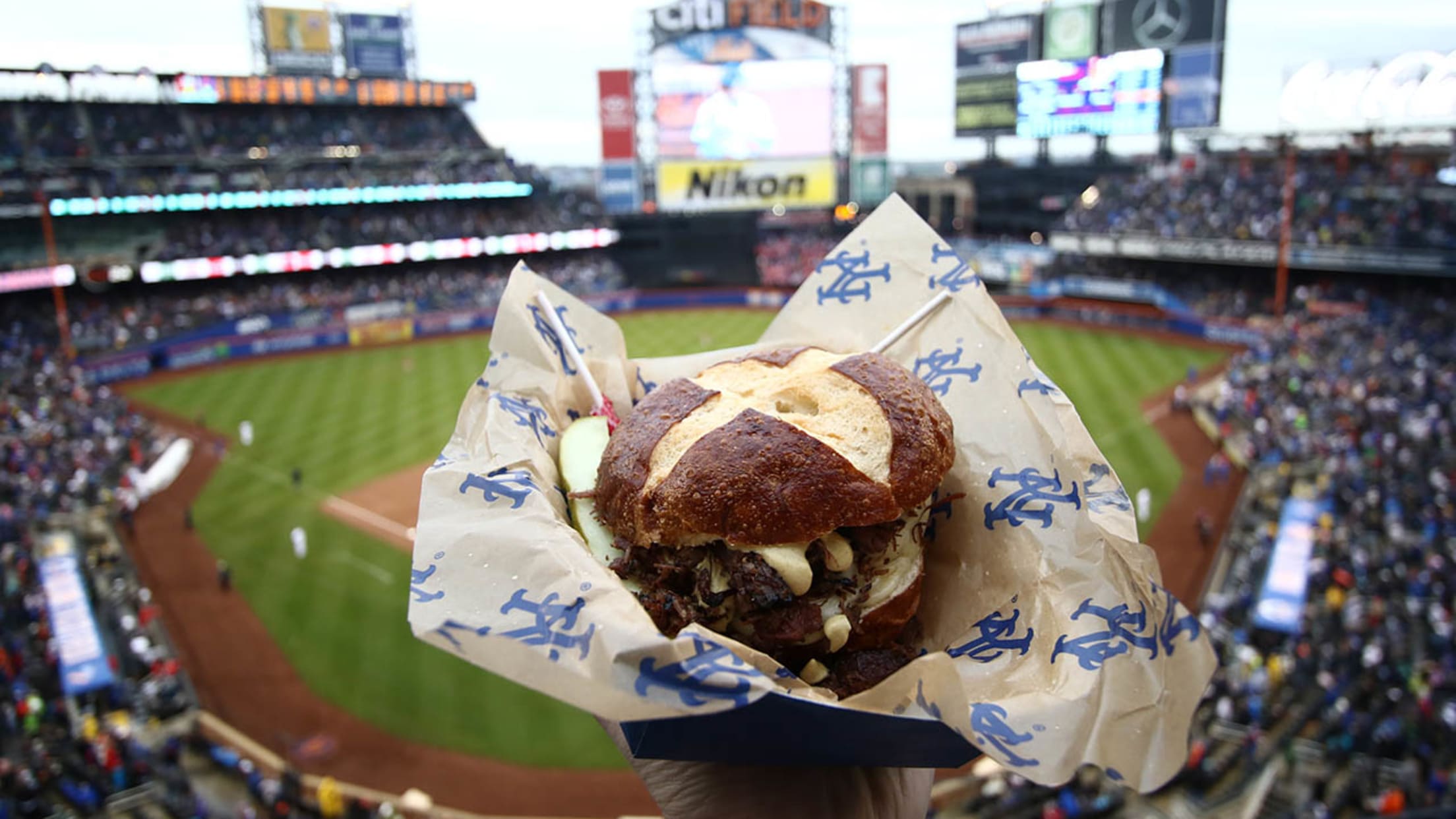 The 108 Burger, which you can get at Keith's Grill, is a six-ounce patty topped with pastrami, cheese and New York deli mustard, all on a pretzel bun.
The Walk Off (Orioles)
The Walk Off isn't just for the end of the game, get yours anytime at Dempsey's! pic.twitter.com/adSFyWq2Y1

— Baltimore Orioles (@Orioles) April 3, 2013
Since the Walk Off hot dog is in Maryland, you won't be surprised that it's covered in Old Bay crab dip, wrapped in a pretzel roll.
Cuban Pretzel Dog (Pirates)
Pretzels, it turns out, are popular when it comes to hot dog buns. The Pirates' version is a twist on the Cuban sandwich, complete with smoked pork, diced ham and pickles.
Pretzel Pastrami Sandwich (Rockies)
Rockies fans, here's the new Pretzel Pastrami sandwich w/russian dressing & swiss cheese on a pretzel roll pic.twitter.com/omoaDAIWbC

— Darren Rovell (@darrenrovell) March 27, 2014
You've seen pretzel buns, but are you ready for a pretzel roll? Try the Rockies' Pretzel Pastrami Sandwich.
The Beltre Buster (Rangers)
Human language is not really sufficient when it comes to describing the Beltre Buster Burger, but we'll have to work with what we've got. It's a one-pound patty smothered in onions, cheese, red-pepper mayo, and oh -- half a pound of bacon. That bun? A giant pretzel, natch.
MLB is proud to continue its partnership with OxiClean during the 2017 season. Avoid messy stains this National Pretzel Day with the help of OxiClean!