You might not have heard of them, but these five World Baseball Classic players are worth watching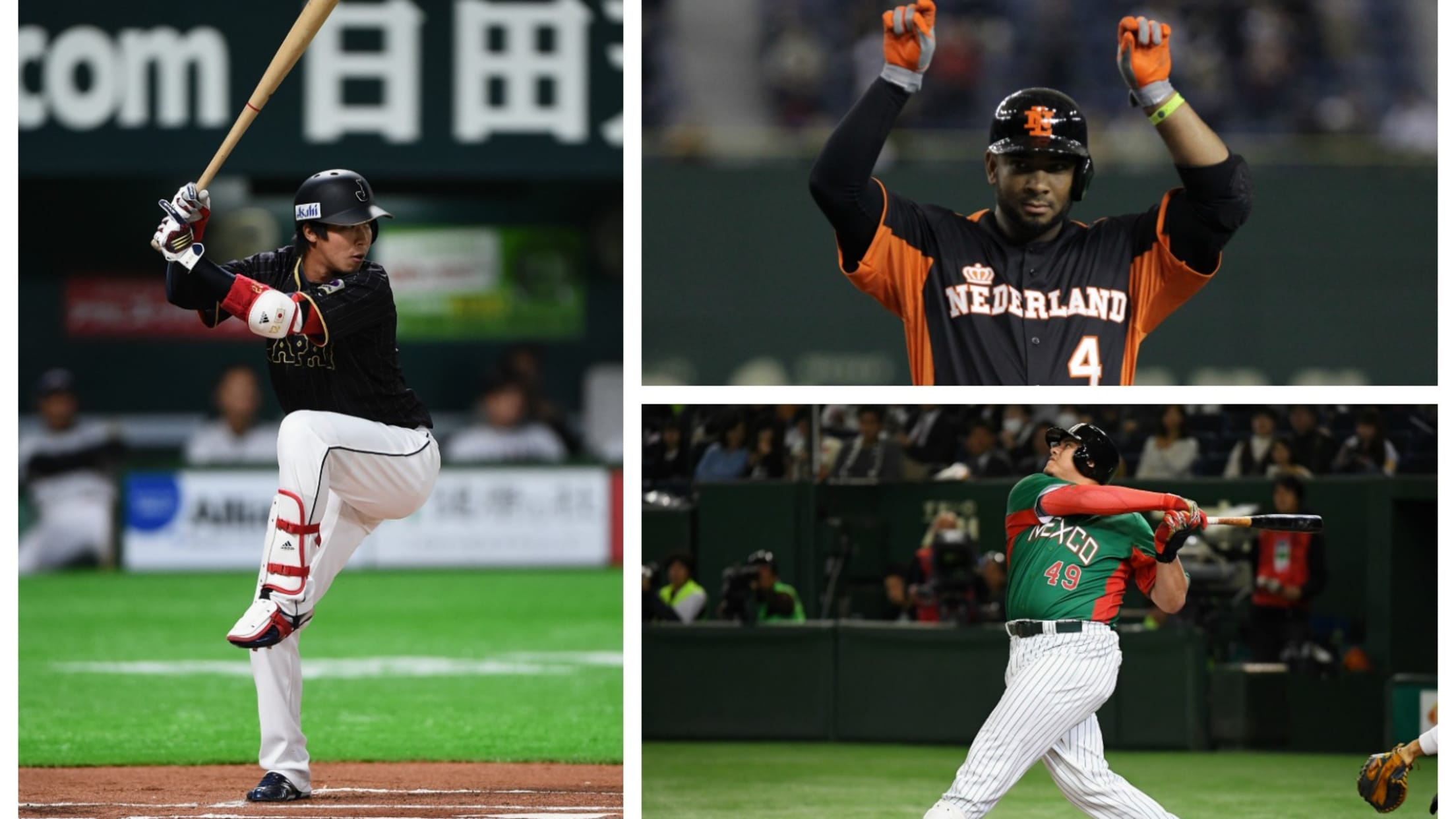 The World Baseball Classic is the world's chance to come together in the glorious beauty of baseball and international competition. Not only will there be MLB stars, Minor League prospects and a few veterans making unexpected comebacks (Keep your eyes on Eric Gagne, Ryan Dempster and Ryan Rowland-Smith), there are a number of other players that you might watch for the very first time.
Here are five that are definitely worth making time for.
Japhet Amador - Mexico
Sartre famously wrote, "Life has no meaning -- save for watching big men crush dingers." Amador certainly fits that bill. Listed at 6-foot-4 and 310 lbs, Amador is dinger personified. Briefly a member of the Astros farm system, the man nicknamed the Giant of Mulegé (the town that he's from) led all of professional baseball with 55 dingers in the Mexican Leagues in 2015.
That earned him a contract with the Rakuten Golden Eagles in the NPB in 2016. In only 138 plate appearances, Amador slugged .515 with nine home runs. While his team probably wishes he'd walk more, if you're just looking for action, Amador is your man.
Wladimir Balentien - Netherlands
Of course, if there is one player who manages to hit even more dingers than Amador, it's the former Mariners and Reds outfielder Balentien.
Excluding 2015, when Balentien played in only 15 games, these are his seasonal home run totals since joining the Yakult Swallows in 2011: 31, 31, 60, 31, 31.
For one thing, what? And for another, that 60 home run total he posted in 2014 set the single-season NPB home run record, topping the former record of 55 that was held by Sadaharu Oh, Tuffy Rhodes and Alex Cabrera.
It makes sense that his name is so close to Valentine, too, because you'll feel true love every time you see him.
Tetsuto Yamada - Japan
After playing in the Japan Series in 2014 at the ripe old age of 21, Yamada pulled off something that had never been done before in NPB history in 2015: He led the league in both home runs and stolen bases. Hitting .329 with 100 RBIs, Yamada also cracked out 38 home runs and stole 34 bags.
Surely he couldn't follow that up in 2016. And you would be right ... if you count a 38 home run, 30 steal season as a failure. We don't.
While the WBC may be your first time watching Yamada, it isn't the first time front offices have: According to one scout, he should go to the Majors "sooner rather than later."
Hyung-Woo Choi - Korea
Eric Thames hit .317/.425/.676 in the KBO last year to earn his return to the Major Leagues. Choi, the 2016 MVP runner up, was arguably even better as he hit .371/.459/.645. That performance earned him the most expensive contract in KBO history when the outfielder signed with the Kia Tigers for a whopping 10 billion won ($8.5 million US dollars).
It was a long road to get there, however. Originally a catcher, Choi was released from the Samsung Lions at the end of the 2005 season with only seven at-bats to his name. He started his comeback while in military service, playing for the semi-pro Korean Police baseball team which put him back on the Samsung Lions' radar.
Now 33 years-old and highly valued in the KBO, it's unlikely that a Major League team would be able to sign him, so this may be your best chance to see him launch some dingers.
Yoelkis Cespedes - Cuba
That's right, there's another Cespedes. And while he may not have the same kind of luminary scouting reports that his older brother had, the lanky 19-year-old still hit .297/.361/.460 with six home runs this year for Granma in the Cuban league.
And in the first game of the Caribbean Series, Cespedes made sure to follow what is apparently the family motto: Be exciting all the time. A diving catch and a throw to double-up the runner at first? That's just family tradition.
Gran atrapada de Yoelkis Céspedes en el jardín derecho y completando la doble matanza en la primera #Joyita 🇨🇺⚾ pic.twitter.com/arDrjf4PjP

— Serie del Caribe (@Culiacan2017) February 1, 2017
Cespedes went 5-for-16 in in some of his first action against competition outside of Cuba during the series, so all eyes should be firmly glued to the field and/or screen when Cespedes the Younger faces off against the world's best.