You'll never guess the only two reasons why Jeff Francoeur and Brian McCann ever got into a fight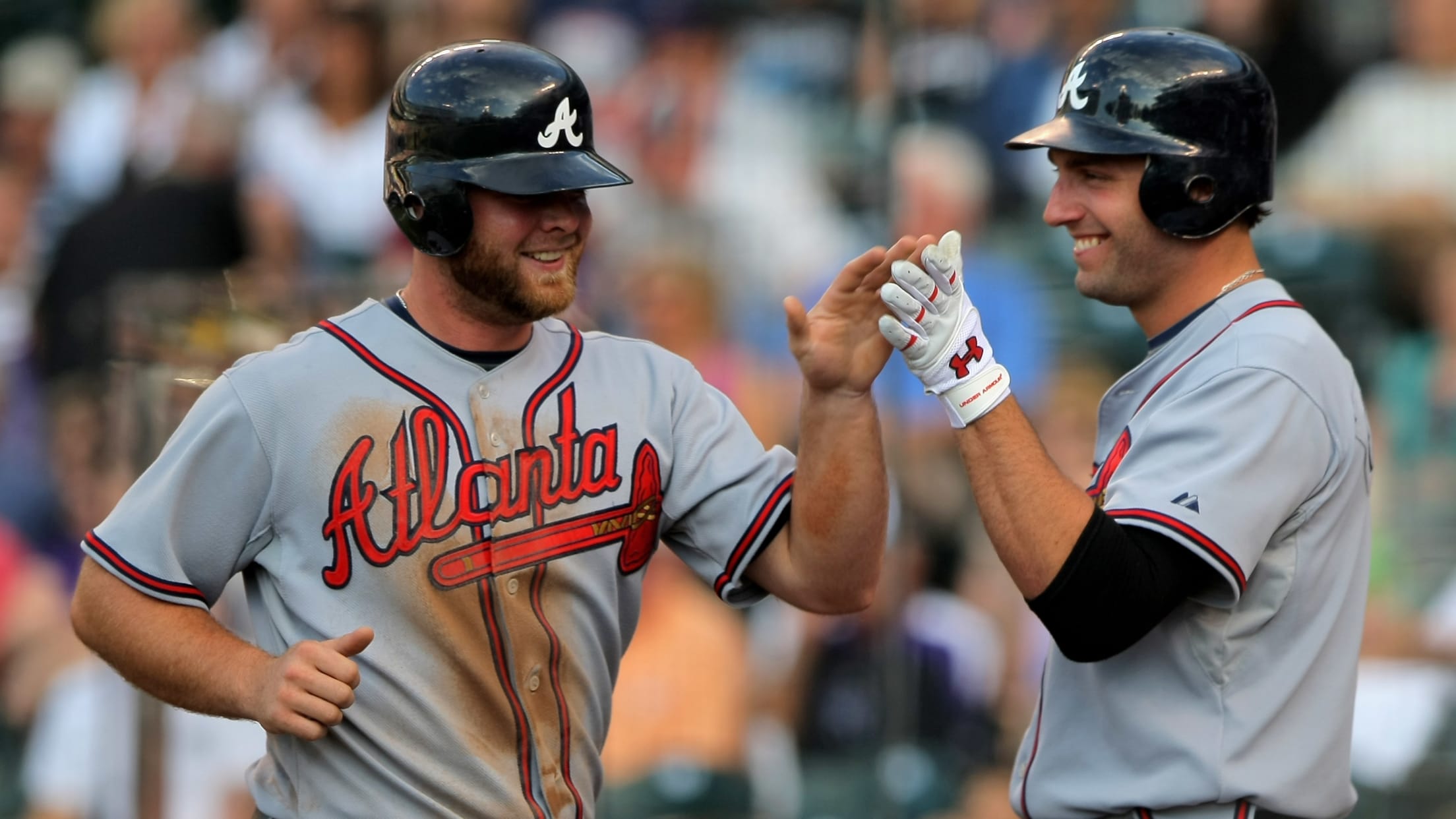 Braves fans were surely thrilled this offseason when they heard that a familiar face, veteran catcher Brian McCann, would be returning to Atlanta on a one-year deal. The 35-year-old played the first nine seasons of his big league career with the Braves, making seven All-Star Games and establishing himself as one of the premier catchers in baseball.
One of McCann's teammates in the early part of his career was Jeff Francoeur, who, like McCann, debuted in 2005 as a 21-year-old hotshot prospect. Furthermore, these two aspiring big league stars both grew up outside of Atlanta. They certainly go back a long way.
During Friday's Spring Training game against the Tigers, Francoeur, now a broadcaster for Braves games, explained just how long they've known each other -- and how they basically have never gotten into fights. Well, except two very specific times:
Brian McCann and @JeffFrancoeur have been friends for 25 years and they've been in two fights. The reasons for those fights:

1. Ping Pong
2. Wearing sweatpants to dinner

😂😂 pic.twitter.com/o1M4Ecr9aw

— FOX Sports: Braves (@FOXSportsBraves) March 22, 2019
Some interesting sticking points! With Francoeur set to broadcast over 100 Braves games this season as the lead analyst, let's just hope the two can stay away from the ping pong table to avoid any potential future conflicts.
Jordan Shusterman is one half of Cespedes Family BBQ. He enjoys overpaying for Mike Trout in fantasy baseball leagues and convincing the masses that Mike Zunino is good.
Teams in this article:
Players in this article:
Topics in this article: