A Spring Training game was delayed by a swarm of bees ... again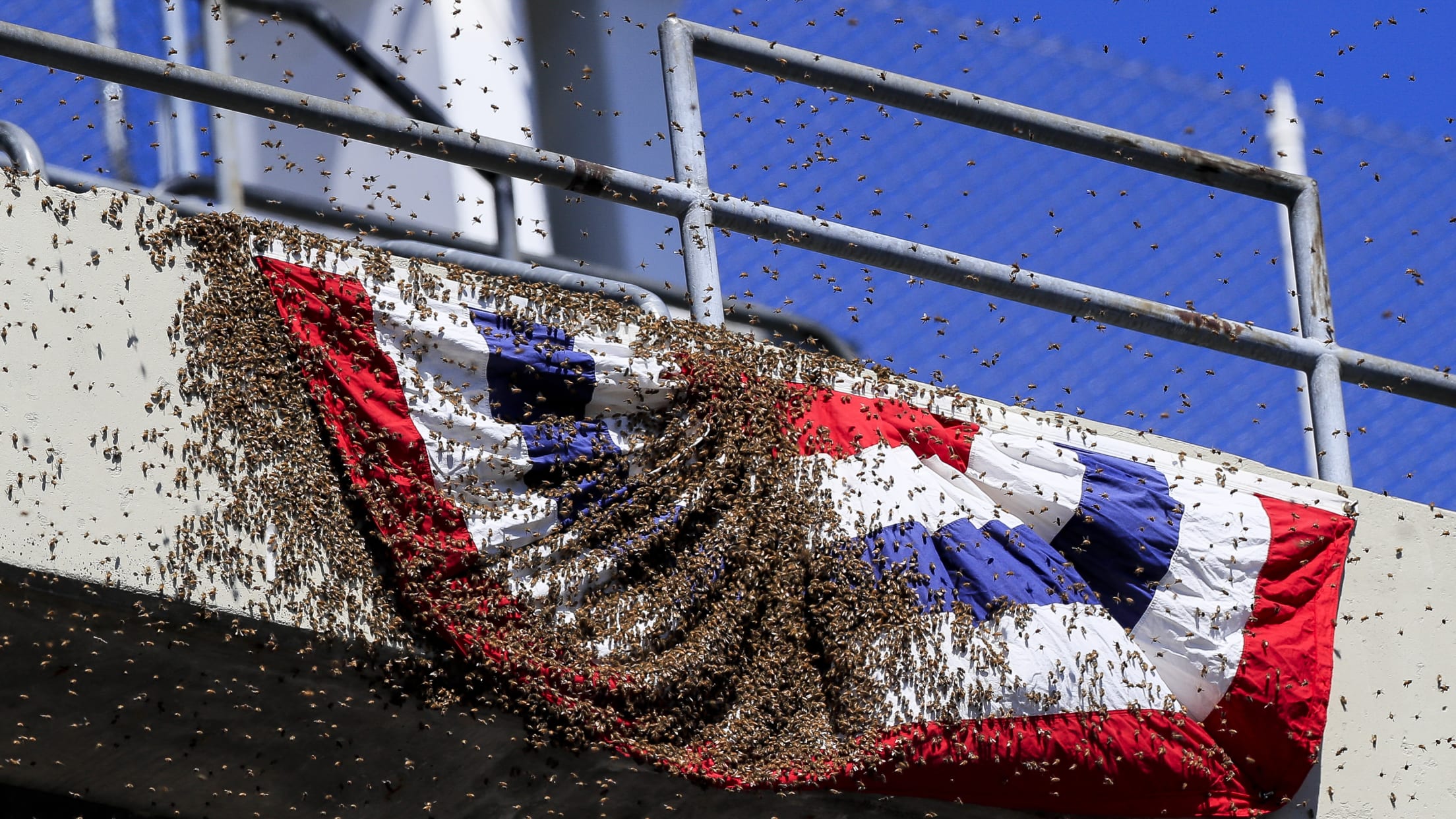 When a sport is primarily played outside, it opens itself up to the possibility of nature interfering. For baseball, this is usually just rain, which can delay or postpone dozens of games throughout the season. But sometimes, nature presents other kinds of interference for America's pastime -- things that can be a little more bothersome than your average thunderstorm:
A swarm of bees has caused mayhem in Surprise pic.twitter.com/8YfBG3EHl4

— Levi Weaver (@ThreeTwoEephus) March 22, 2019
The Rangers were in for quite a surprise indeed when their game on Friday was rudely interrupted by everyone's least favorite flying insect: bees! Now, this was just a backfields game at the Rangers' complex, but it is worth noting this is hardly the first time a swarm of bees has made an appearance at Spring Training. In fact, Surprise has been especially susceptible to bee-related delays over the years. Just last year, a healthy-sized swarm made a cameo at a big league game between the Rangers and Reds:
In 2017, the Royals -- the other tenant of the Surprise Spring Training complex -- had to fend off their own mass of bees in a game against the Brewers:
But isn't just Surprise. When the bees arrived at Peoria Stadium in 2017, everyone on the field hit the deck just as they did in Surprise on Friday:
Don't these bees understand that these players have a season to prepare for? Pretty rude, if you ask me.
As if the delay of game isn't frustrating enough, it is also disappointing to know that Nicolas Cage won't want to attend a Spring Training game any time soon:
Teams in this article:
Topics in this article: