Friendship first, winning baseball games second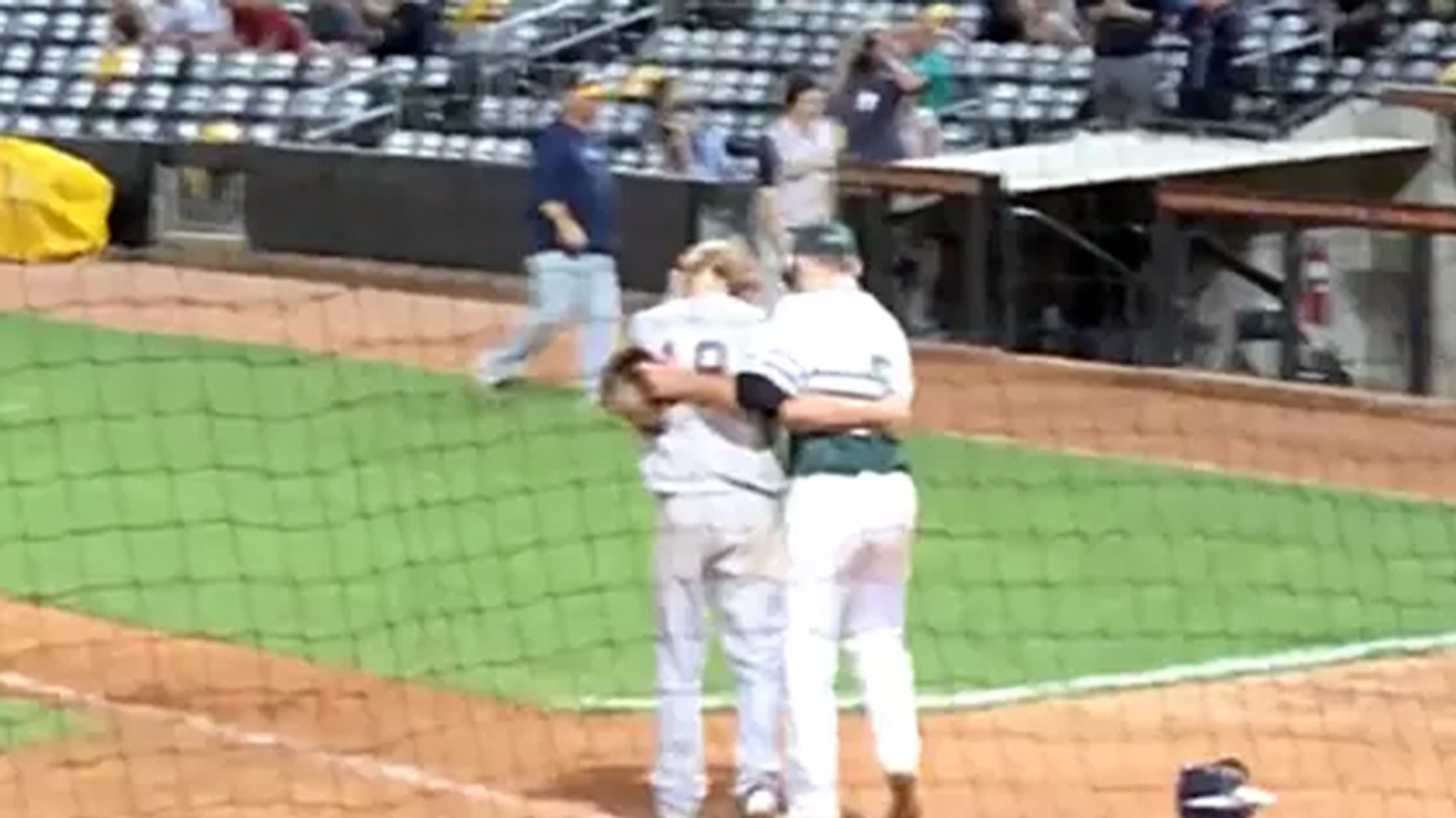 Earlier this week, a Minnesota high school pitcher struck out a batter from a rival school to win a section championship game. But before celebrating with his team, the pitcher, Ty Koehn, ran toward home plate to embrace the batter, former Little League teammate Jack Kocon. It was a rare, yet incredibly heartwarming moment to witness on a baseball diamond.
When consoling a childhood friend is a little more important than immediately celebrating a trip to the state championship.

(via @bringmethenews) pic.twitter.com/BSlbXMKrC2

— Cut4 (@Cut4) June 11, 2018
This week, Gemma, Dakota and Jess talk about the embrace on the Cut4Cast. Gemma also shared one of her greatest athletic feats -- which involved both lens popping out of her glasses (4:27). Go to the (13:50) mark to hear Jess discuss her adventure tracking down Gabby DiMarco -- the girl who caught a ball in her beer and downed it -- and why Jess now prays to her every night. The crew also says who it'd campaign for to get elected to the All-Star Game (22:35), and Dakota has a steaming hot take on Mike Trout.