High school pitcher skipped his celebration with teammates to console longtime friend on opposing team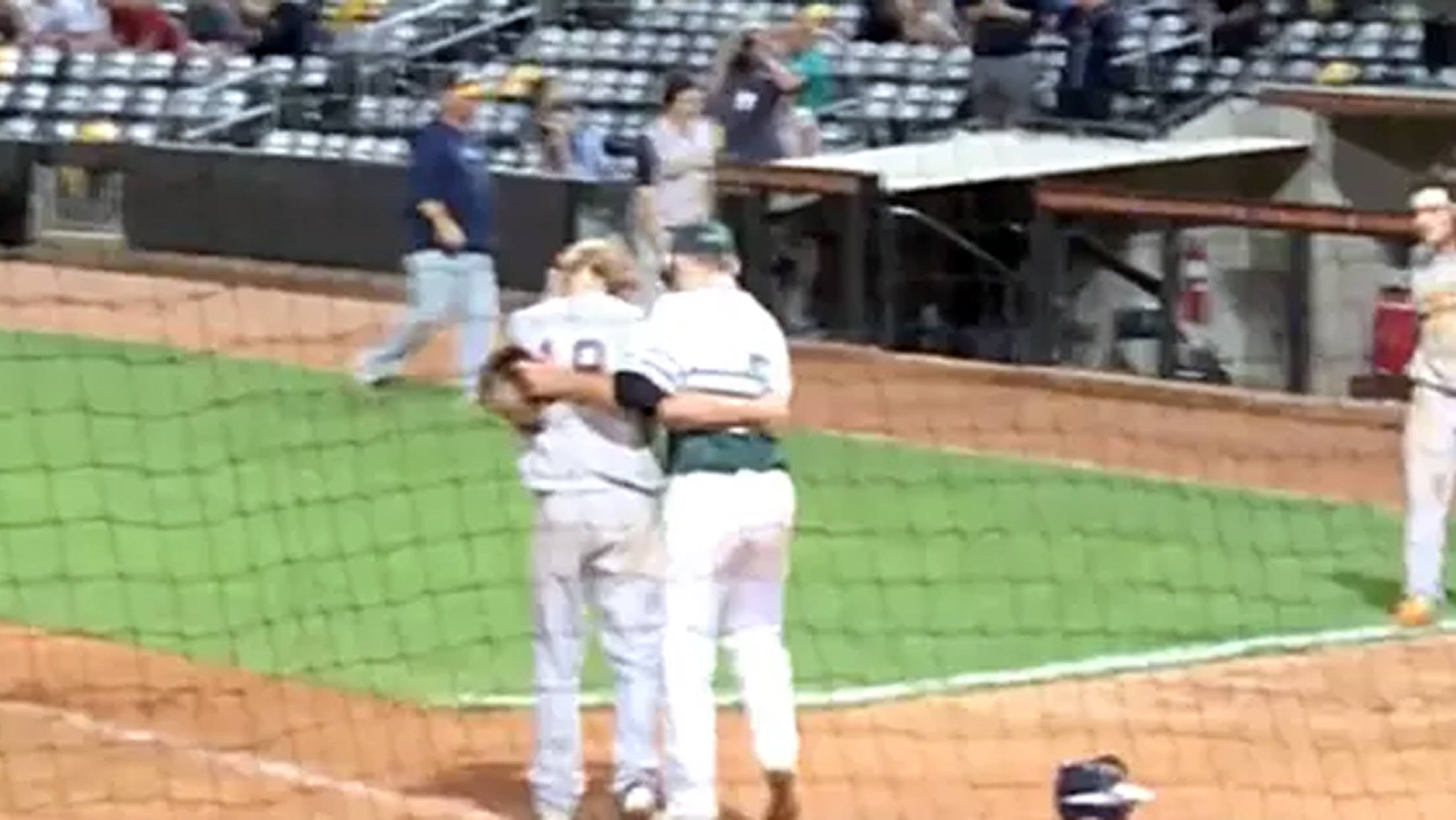 Sportsmanship will never go out of style. No matter the level, we can't help but respect those who try their best to win. And when it came to a story that went viral over the weekend, you don't have to be a baseball fan to enjoy it.
During a high school section championship game between Minnesota's Mounds View and Totino-Grace, Mounds View pitcher Ty Koehn struck out the batter looking to win the game, 4-0. But the batter wasn't just some guy on the opposing team, this was Koehn's longtime friend Jack Kocon. Koehn didn't hesitate to walk over to Kocon (his former Little League teammate) to console him while his teammates ran to the mound to celebrate:
When consoling a childhood friend is a little more important than immediately celebrating a trip to the state championship.

(via @bringmethenews) pic.twitter.com/BSlbXMKrC2

— Cut4 (@Cut4) June 11, 2018
They embraced one another in one of the coolest moments you'll see on a baseball diamond.
"I knew the game was going to keep going or it was going to end right there," Koehn told Bring Me The News. "I knew I had to say something. Our friendship is more important than just the silly outcome of the game. I had to make sure he knew that before we celebrated."
June 11, 2018
Amazing. We need more of this.