As captain of the Yale baseball team, George H.W. Bush shared a moment with Babe Ruth in 1948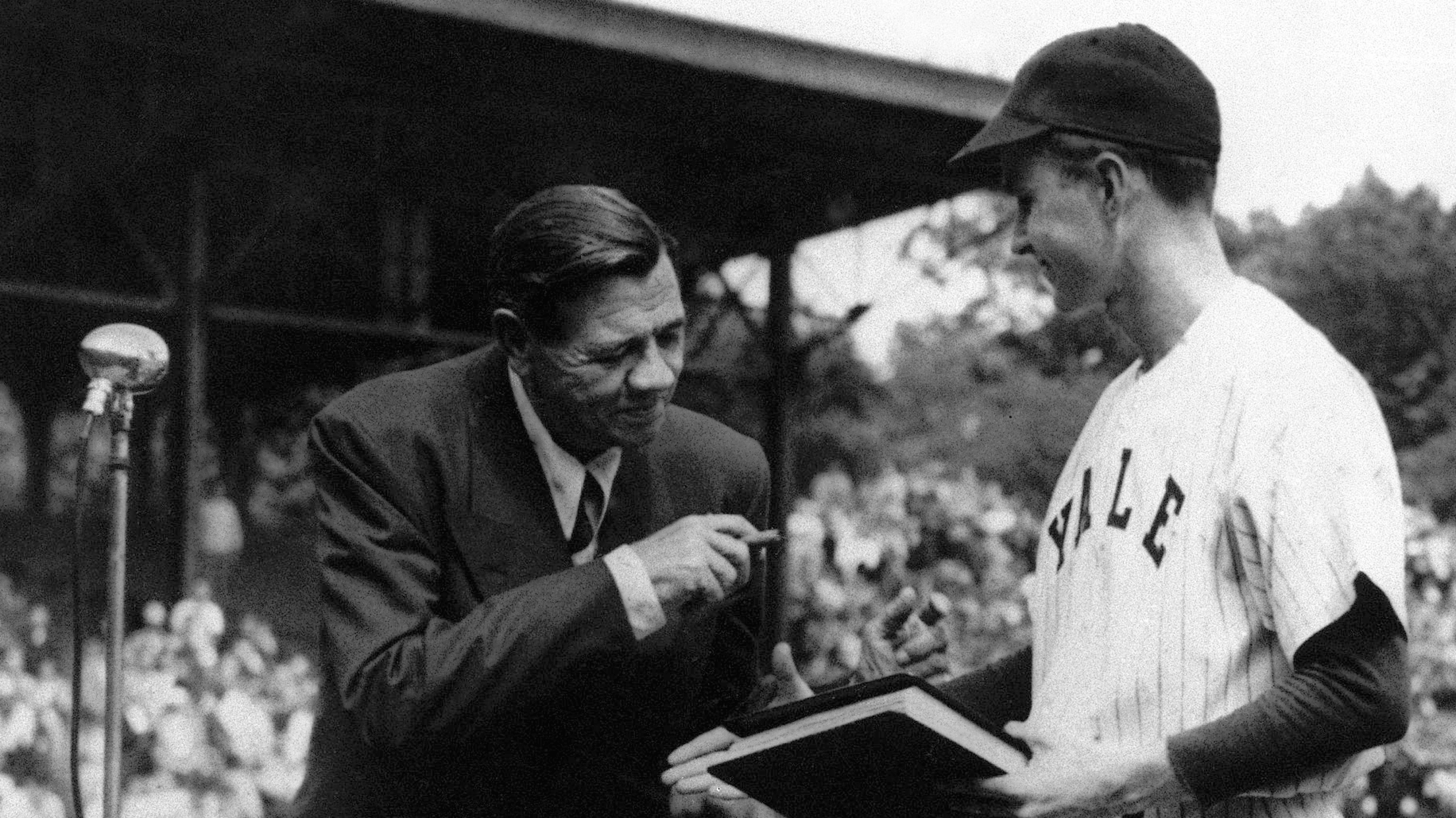 Late Friday night, word broke that George H.W. Bush passed away at the age of 94.
It's no secret that the 41st President of the United States of America was a passionate baseball fan -- often being seen at Astros games over the years after his term in office from 1989 to 1993 and leaving a strong impression on nearly everyone he met in that capacity (as captured by MLB.com's Richard Justice in this piece).
But well before he became a political figure, Bush was a baseball star at Yale, and in 1948 he was the team's captain. It was with that status that he met Babe Ruth for an on-field ceremony on June 5, when Ruth presented Bush with the manuscript for "The Babe Ruth Story" as a donation to the Yale Library.
Looking back through the lens appointed by the passage of time and the fact that Ruth died just weeks later, this is quite a photo: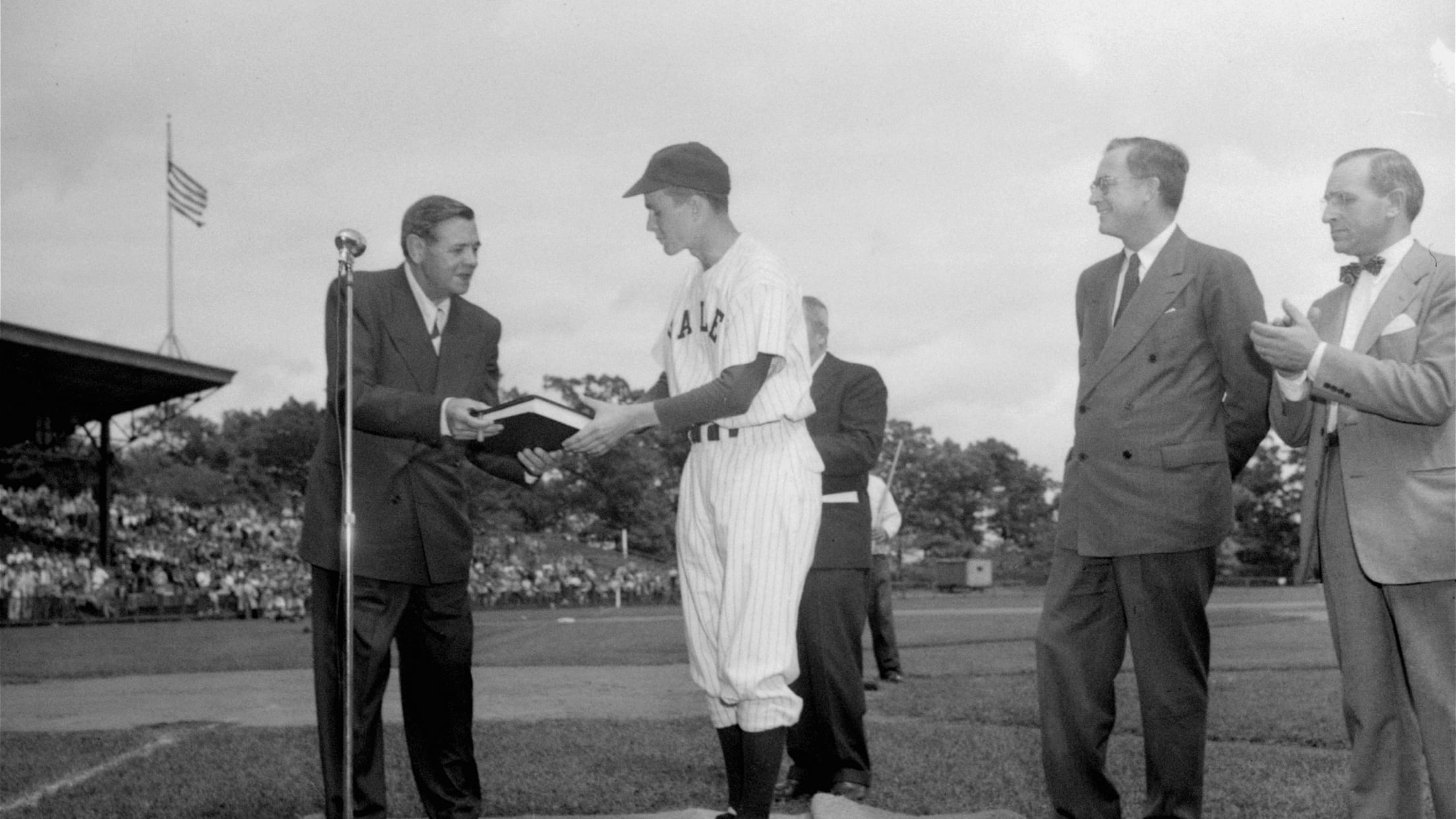 During his time at Yale, Bush also faced off against a young man on Fordham named Vin Scully.
Needless to say, the baseball community will miss George H.W. Bush.
"President Bush was a great American who devoted his life to serving his country. He epitomized class and dignity and was a true patriot."

Jim Crane's full statement on the passing of President George H.W. Bush: https://t.co/bVSshRMjT1 pic.twitter.com/Q8FL4A9qnr

— Houston Astros (@astros) December 1, 2018