Get to know new Marlins prospect Monte Harrison, who may be the best athlete in baseball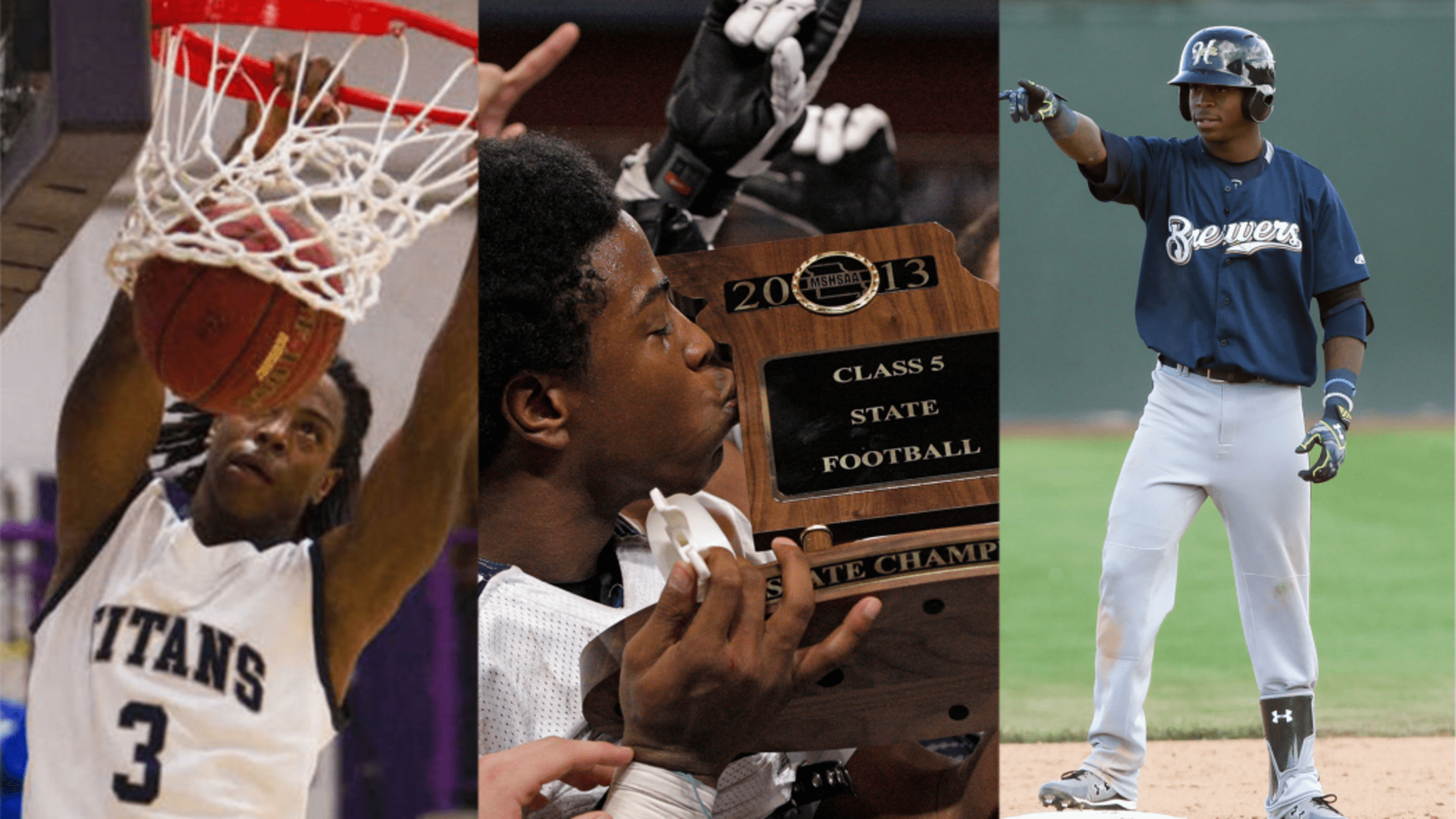 All professional baseball players are good athletes. But calling new Marlins prospect Monte Harrison -- acquired as part of the package that sent Christian Yellich to Milwaukee -- a "good athlete" is like calling the Empire State building "tall" or Marcus Stroman's dad "large." It's a huge understatement.
Coming out of a Kansas City-area high school, Harrison was highly touted in three sports: baseball, basketball and football. Harrison's baseball skills are obvious: He smacked 21 homers across two levels this past season and took his shirt off during a Minor League all-star game.So, lets take a look at some of his other sports.
If you watch any of that highlight tape it's easy to see why Harrison was committed to play football at Nebraska as a wide receiver. His senior year football stats were absolutely insane, compiling 60 catches for 13 touchdowns and more than 1,000 receiving yards. But while Harrison's second-best sport was probably football, his exploits on the basketball court were significantly more entertaining.
We've seen some other pretty great pro baseball dunkers recently -- Patrick Corbin , Dee Gordon and Amir Garrett come to mind -- but it's fair to say that Harrison is tops. I mean, look at this video:
We need to see this guy try some other sports -- maybe hockey, curling or even squash?