Phillies fans, it's time to get to know your newest reliever David Robertson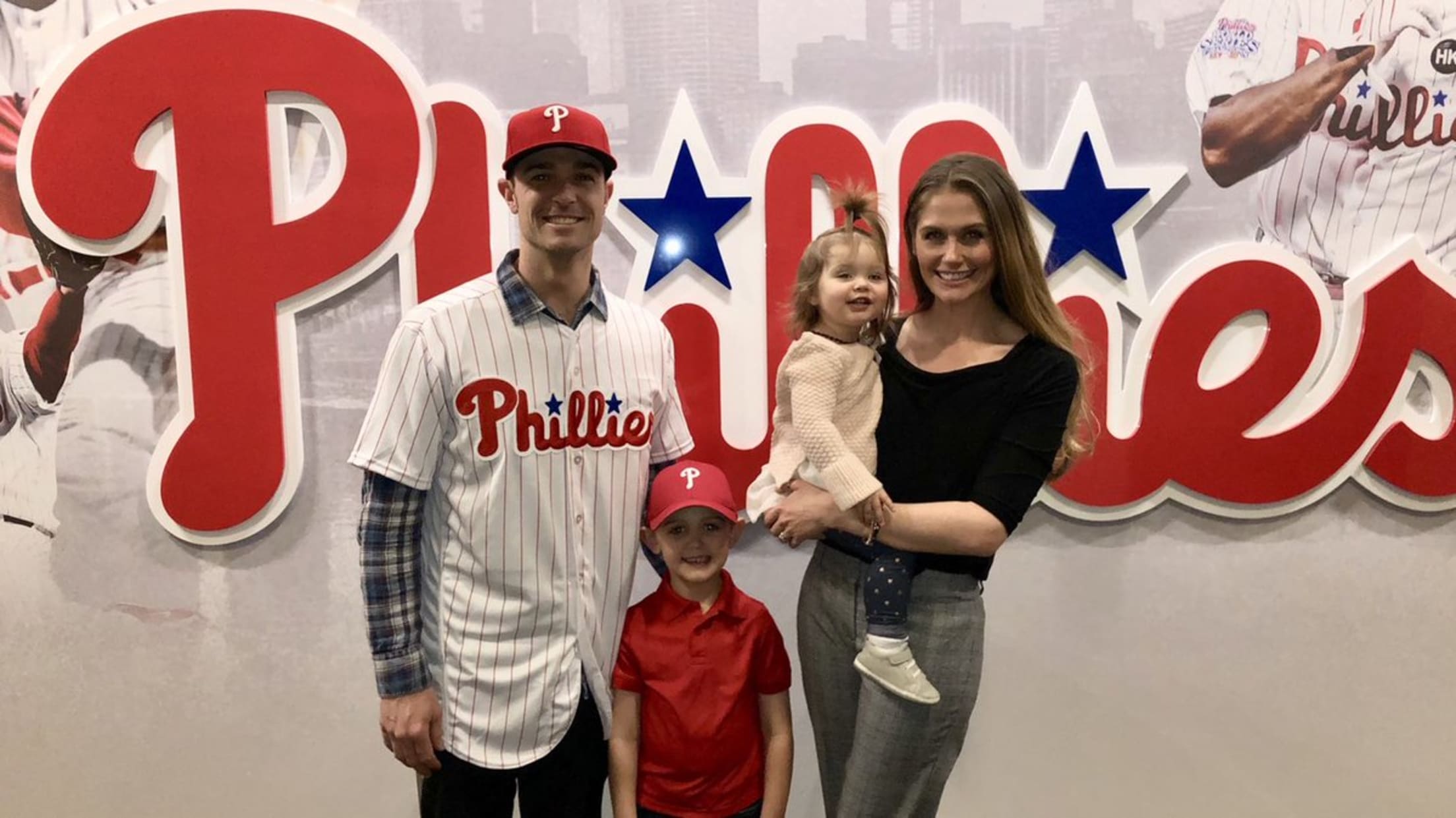 The Phillies have been front and center in most of the free-agent rumors of the offseason, getting meetings with Patrick Corbin and Manny Machado and scheduling a meeting with Bryce Harper. They already signed Andrew McCutchen and traded for Jean Segura .
On Thursday, they made another major offseason move by signing reliever David Robertson to a two-year, $23 million contract. Given that he's spent the entirety of his 11 years in the Majors playing in the American League, Phillies fans might not be too familiar with their newest player. It's time to fix that.
His curveball makes even the best hitters look silly
Let's get the main thing out of the way first: Robertson has been one of the best relievers in the game for basically his entire career. He's struck out over 32 percent of the batters he's faced in the Majors and it's easy to see why. He features a 12-6 curveball that can make the very best hitters in the game look like the worst kid on your youth baseball team.
Here's Manny Machado, for example:
He has well-defined calves and shows them off
Not every player in the Majors wears high socks, which means that too few players wear high socks. Luckily, Robertson has chosen to be part of the solution and not of the problem. And, good thing he has -- his high socks let us all take in the majesty of his calves as he pushes off the rubber. I mean, take a look at that right calf: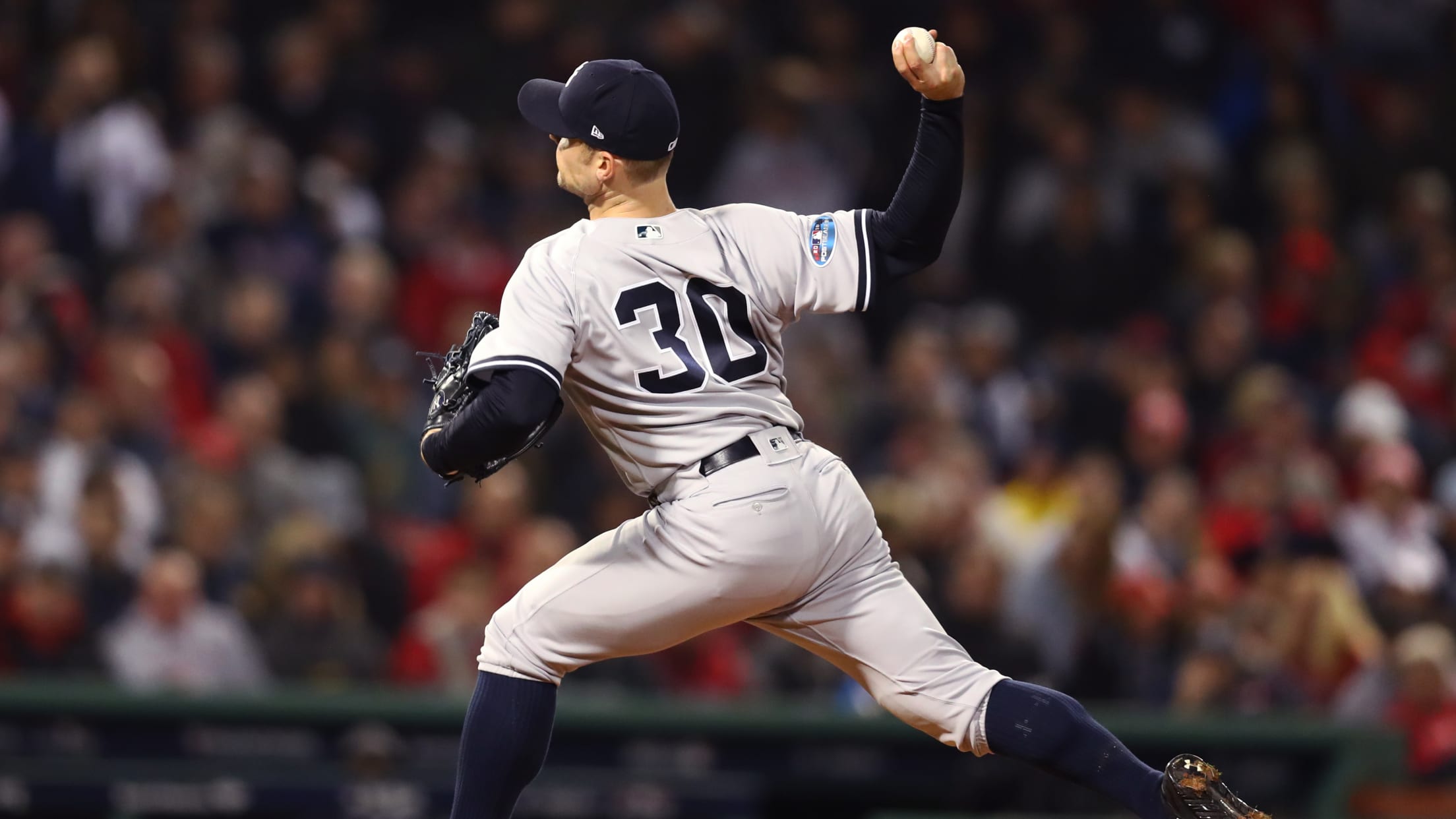 It's clear that Robertson knows what he's working with, since he and his wife Erin named their charitable foundation "High Socks for Hope." The foundation supports veterans programs and assists with disaster relief after hurricanes and tornadoes.
He became a meme
Late in the 2017 season, the Yankees and Tigers played a wild game that included multiple bench clearings and a whopping eight ejections.
Robertson became a meme when he led his bullpen-mates on a sprint from the bullpen to the ruckus around home plate:
When Happy Hour ends in 5 minutes 😂 pic.twitter.com/WdokQFGWxF

— FOX Sports Radio (@FoxSportsRadio) August 24, 2017
Those calves certainly didn't hinder his sprint speed.
He was Mariano Rivera's successor in New York
After Rivera retired in 2013, Robertson was named the Yankees closer and performed well despite the obvious pressure of following in the footsteps of a legend. He converted on 39 of his 44 save opportunities in 2014 with a 3.08 ERA and 96 strikeouts in 64 1/3 innings.
He hasn't closed much in recent years thanks to sharing a bullpen with Aroldis Chapman. But based on his performance following Rivera for the Yankees, he should be able to hack it if asked.
He once hit Gary Sánchez below the belt with a pitch
The Yankees beat the Twins in the 2017 AL Wild Card Game, 8-4, but, despite the relatively comfortable margin of victory, the game featured a major scare. In the sixth inning, Robertson threw a pitch that was foul tipped right below his catcher's waist:
Robertson's reaction to his teammate's obvious pain was both sympathetic and priceless. Fortunately, Sanchez was fine.
When your teammates "feel" for you. 😂 I am OK // Cuando tu compañero lo "siente" por ti. Estoy bien, mi gente. @DRob30 pic.twitter.com/BAbMOPq597

— Gary Sanchez (@ElGarySanchez) October 4, 2017
He really cares about his dog's nutrition
Anyone who has a dog wants to provide the best life for his or her good boy. Robertson probably goes just a bit further in that pursuit than the rest of us, however. To make sure that he's feeding his dog the right stuff, he personally samples the dog food. That's right -- a Major League pitcher probably routinely eats dog food.
Teams in this article:
Players in this article: