Let Giancarlo Stanton be your guide to eating, drinking and hanging out in New York City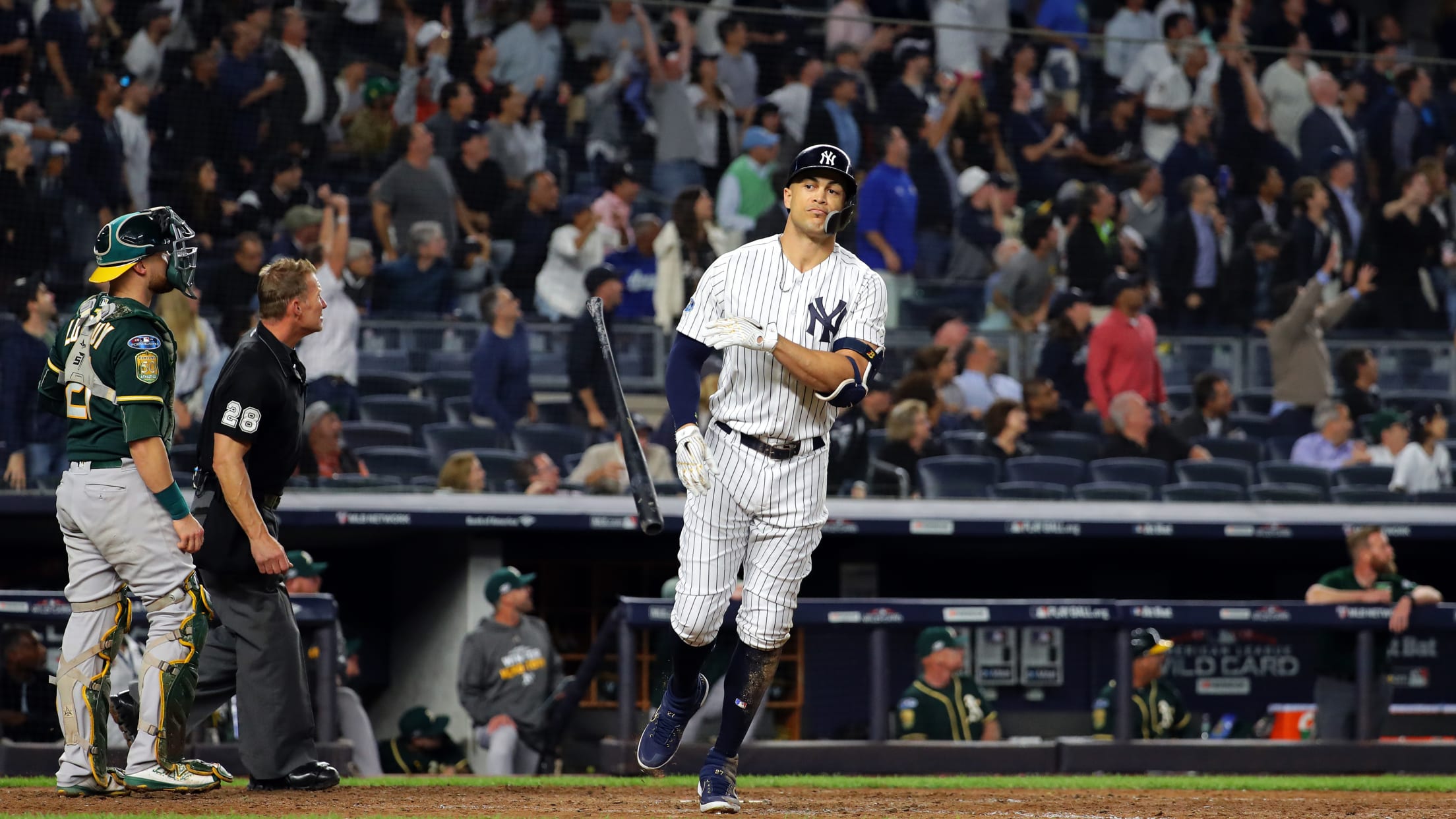 Giancarlo Stanton got the cover treatment in Haute Living on Tuesday, and it is wild. As if "Giancarlo Stanton photoshoot" wasn't an automatic click, the whole thing's worth reading in full, if only so you can find out why Stanton's childhood nickname is Scantron. (No, seriously.)
But that's just tip of the iceberg. The profile also provides a glimpse into Stanton's life off the field, including some of his favorite spots in his new city -- a city that he's taken to rather well.
"'This is my new home; this is pretty cool'—that's how it was for me most of last year," he said. "I now know where I'm at and what part of the city I need to be in. I feel like I have a better grasp on it this time around."
So, without further ado, here's Giancarlo Stanton's guide to living it up in the Big Apple.
Scenery
Central Park and Prospect Park tend to get all the love, but Stanton has found another little oasis: Battery Park, on the southern tip of Manhattan. Of course, that's a long way away from Yankee Stadium in the Bronx, which ... was sort of a mistake -- he wasn't familiar with the lay of the land before he moved.
Still, being a little bit off the beaten path has turned out to be a blessing: After games, he'll stroll around the park to clear his head. Plus, it's in the song.
Cuisine
Stanton is a native Angeleno, and that means one thing: He's always on the hunt for great Mexican food. New York is no L.A., obviously, but the slugger says he's gotten some pointers from some of his Hispanic teammates. Their advice? Chelsea Market, an indoor compound with all sorts of options (including the delicious Los Tacos No. 1).
Of course, Stanton isn't just about taco stalls -- he also appreciates a more high-brow sensibility: "He's dipped a toe into the city's epic culinary scene at restaurants like Mastro's, Vandal and Catch." Hey, maybe he was hanging with Kendall Jenner and Ben Simmons.
Culture
New York Fashion Week has become a must for any self-respecting New York star, and Stanton is no exception -- I mean, just look at this man.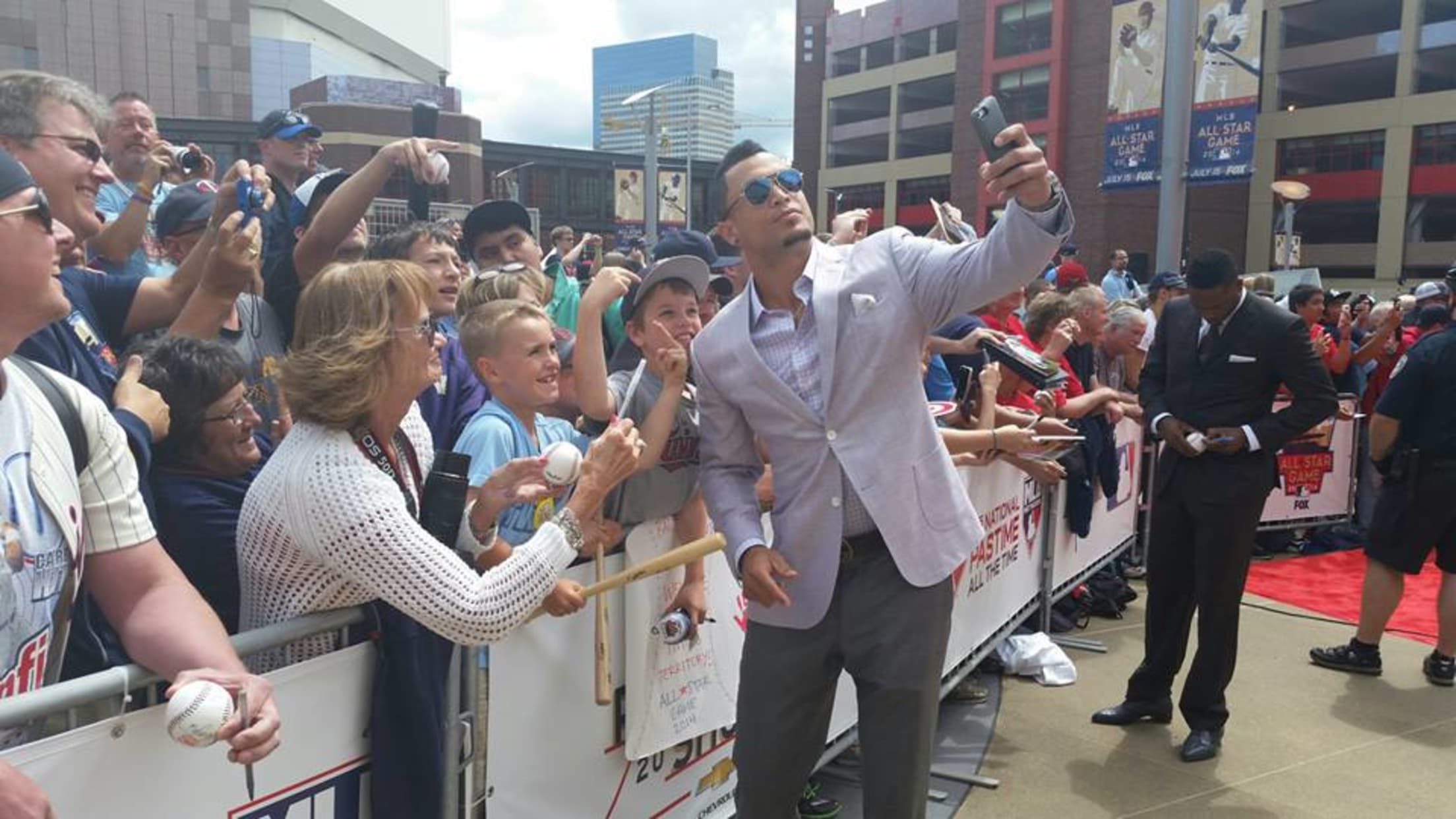 "I do enjoy that stuff, so I think you will [see me there], actually," Stanton said, before name-checking brands like Gucci, Givenchy, Louis Vuitton and Dior. Maybe he'll hang with Odell again:
Nightlife
Stanton doesn't get too many nights off: "We have day games sometimes, but usually it's for one of the teams to leave to get to the next city. It's not very often that you're at home and have a free night. When you do, that's when you try to find a good place to have dinner, and that's about it."
Still, he goes out on the town every now and then -- like when he and Aaron Judge celebrated at Marquee, a club in Manhattan, or when he hung with a couple of his fans:
Teams in this article:
Topics in this article: