The Yankees are 2019's Cinderella team and here's your guide to just who the heck they are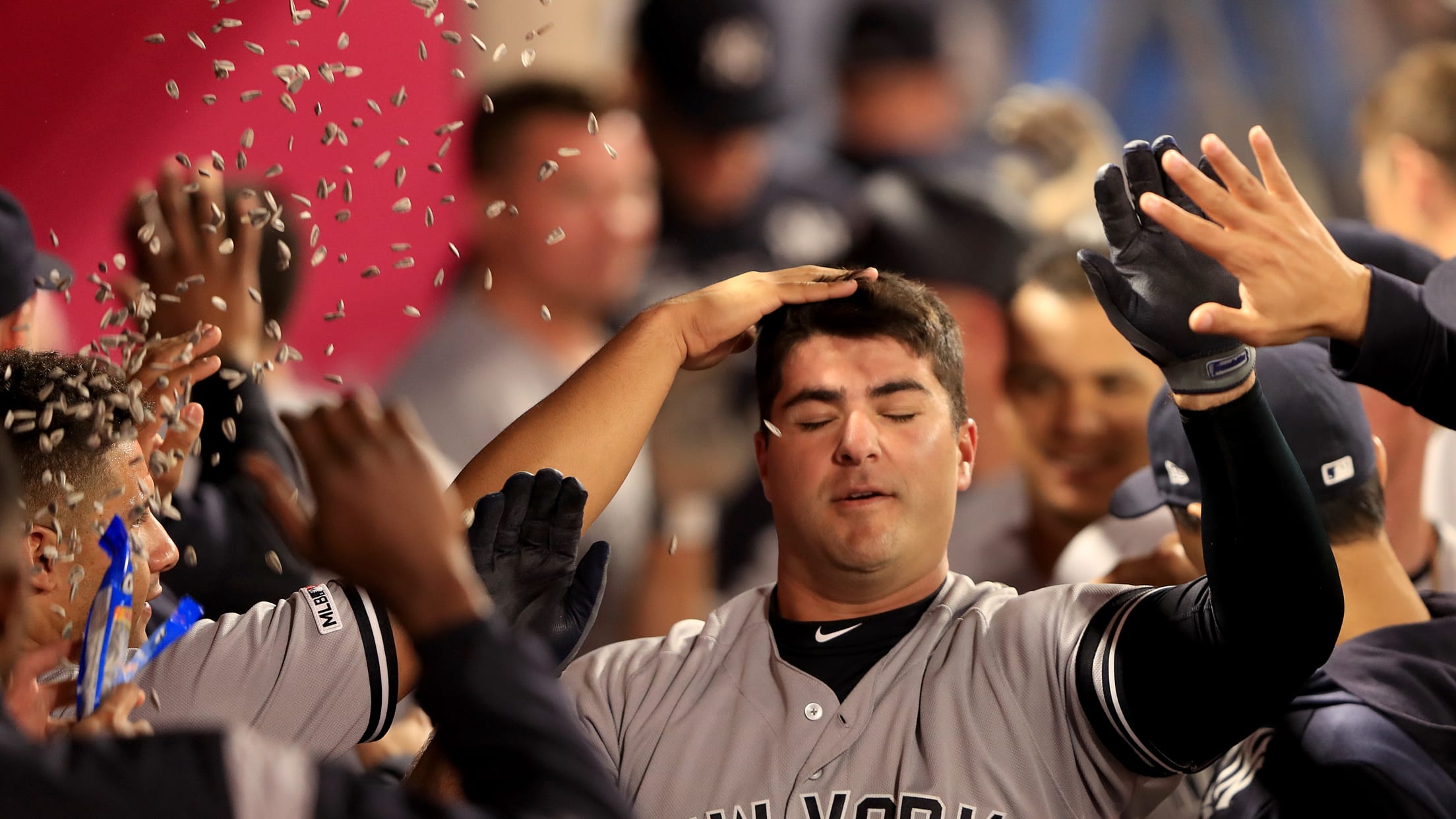 The Yankees were pegged for big things heading into the 2019 season. They won 100 games last year, and followed it up by swinging a big trade for Mariners ace James Paxton over the winter. They were talented, they were hungry, and they had a boatload of young stars -- from Aaron Judge to Gleyber Torres to Luis Severino -- ready to make some noise.
And then this happened: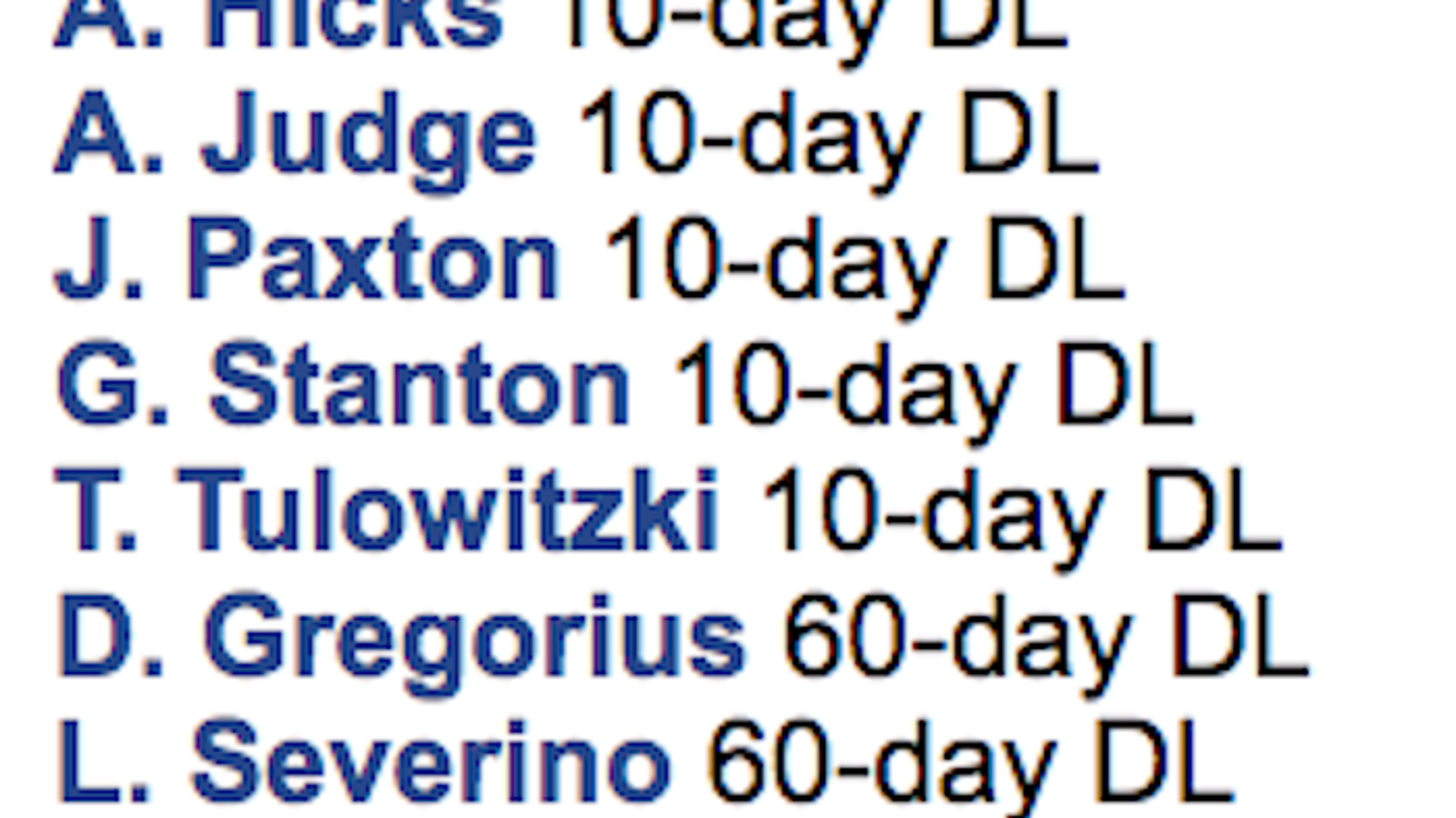 A somewhat mind-boggling nine key pieces of the Yankees' roster are currently on the shelf. And amazingly enough, it was even worse not too long ago: Gary Sanchez, AL Rookie of the Year runner-up Miguel Andujar and Clint Frazier all missed extended time this season before returning to the lineup. It's been so bad that we're pretty sure New York could win a World Series ... just with its Injured List.
Amid all that adversity, you'd figure that this is a lost year, right? No team in the Majors has enough depth to weather the loss of a full starting nine and still compete -- get everybody healthy, regroup and try not to anger the injury gods in 2020. Except, well, here's another photo: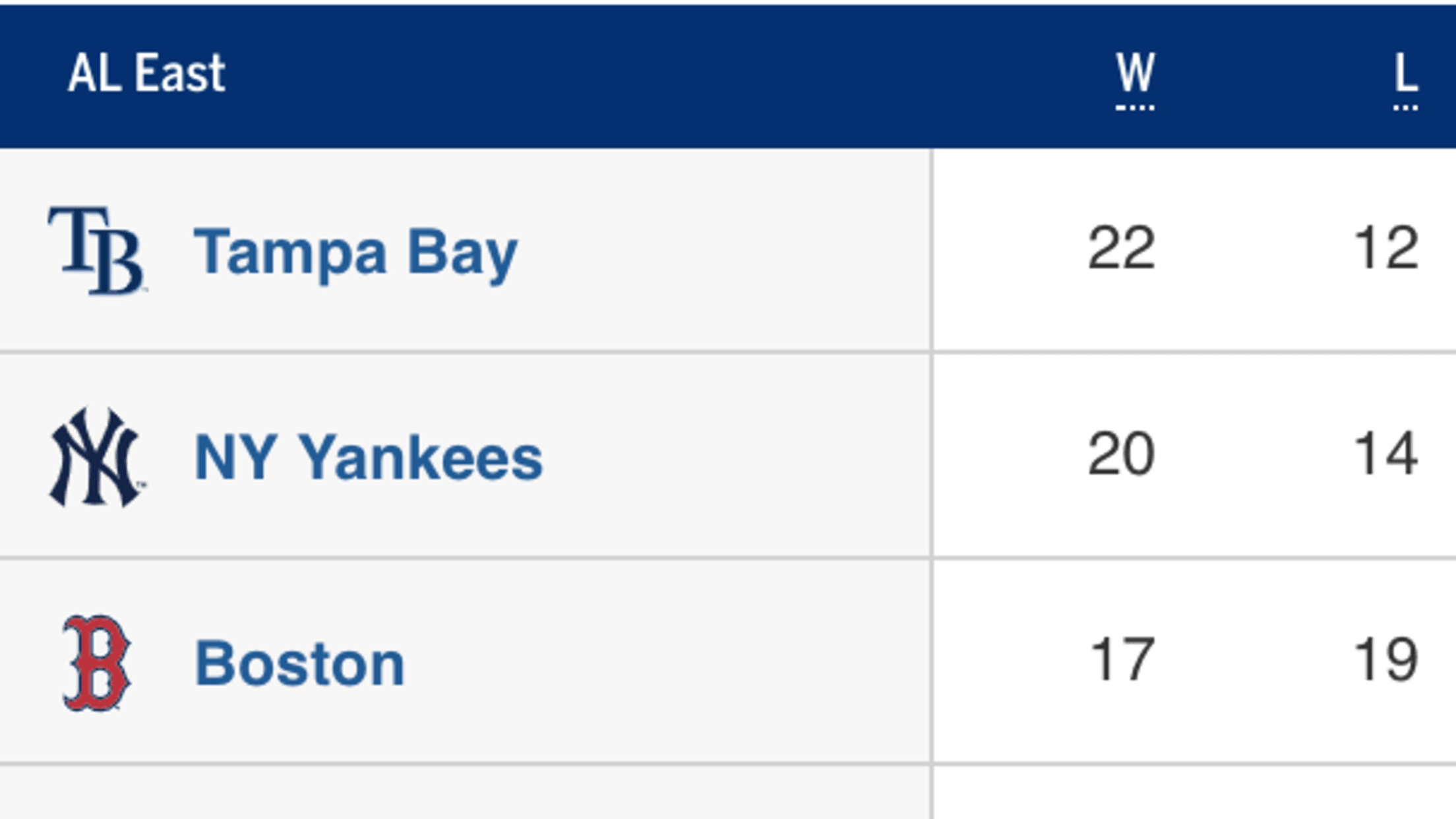 Despite giving 88 plate appearances to someone named Mike Tauchman (sorry, Mike), the Yankees find themselves at 20-14 -- just two games back of the red-hot Rays for first in the AL East. How have they managed to do it? Can they keep it up? And just who the heck is that playing left field? We've prepared this handy, player-by-player guide to the new, Hoosiers-esque Bronx Bombers.
The player: Mike Tauchman, outfielder
The John Sterling home run call: "Tauchman, the Sock Man!"
The story: Tauchman's a great athlete: As a senior at William Fremd High School in Illinois, he picked off future 49ers star Jimmy Garoppolo, then led a game-winning drive at quarterback. But he decided to stick with baseball, eventually getting taken in the 10th round by the Rockies in the 2013 Draft.
When Tauchman finally got his chance in the Majors, it looked like he simply wasn't up for it: In 52 games across 2017 and 2018, the lefty hit just .153/.265/.203. Already in his prime at age 28, it looked like he was destined for Quad-A territory -- good enough to rake in the Minors, not good enough to hang in The Show.
But then, in January, the Yankees traded for him ... and after injuries to Aaron Hicks, Giancarlo Stanton, Aaron Judge and Jacoby Ellsbury, they essentially had no choice but to give Tauchman regular playing time. The result? He's hit four homers and driven in 11 runs over 27 games. Not even Chris Sale is safe.
The player: Gio Urshela, third baseman
The John Sterling home run call:
John Sterling's home run call for Gio Urshela is the ABSOLUTE BEST! pic.twitter.com/1AxOvEJRu4

— YES Network (@YESNetwork) April 26, 2019
The story: Urshela's bounced around for a bit. He came up with the Indians (as Yankees fans may remember) but while his defense at third was slick, he never hit enough to break into Cleveland's absurdly talented infield. So they sent him to Toronto, who sent him to the Yankees -- where he's all of a sudden turned into Mike Schmidt.
Urshela has hit a preposterous .352 over his first 26 games in New York, playing so well that he's forced a now-healthy Andujar into DH duties. Oh, and the glove is still as good as ever:
The player: Thairo Estrada, infielder
The John Sterling home run call: N/A -- Estrada hit his first Major League homer against the Mariners on Monday night ... but Sterling fell asleep at the switch.
The story: Estrada's one of the most feel-good stories of a Yankees season that's been full of them so far. Signed out of Venezuela when he was just 16, Estrada came over to the states and went to work, turning himself into a legitimate prospect (MLB Pipeline had him as the team's 19th-best before the season).
Then, in the winter of 2018, it all nearly fell apart: Estrada was shot during an attempted robbery in his native country. Doctors couldn't remove the bullet, but they did clear him to continue playing, which means that he's hit .333 in his first week in the Majors with a bullet in his hip.
Oh, and he still posts wire photos of himself to his Instagram, which is extremely endearing:
The player: Mike Ford, first baseman
The John Sterling home run call: "For the Yankees, there's a Ford in your future. Mike is Ford tough."
The story: A native of Belle Mead, N.J., Ford played his college ball at Princeton, where he became the first player in Ivy League history to win both Player and Pitcher of the Year honors. He signed with the Yankees as an undrafted free agent and has been battling his way through the Minors ever since -- until Greg Bird went down, and New York found itself in need of a first baseman.
At that point, the whole world discovered what the hallowed halls of Princeton already knew: Ford is very, very large, and he can hit the ball a very, very long way.
The player: Domingo German
The John Sterling home run call: None ... yet.
The story: Severino hasn't pitched at all this year, and he won't until at least after the All-Star Break. How have the Yankees responded to the loss of one of the best starters in baseball? They just dusted off another skinny, 6-foot-2 righty from the Dominican Republic with a flamethrower for a fastball:
I mean, come on.
Domingo Germán, Filthy 83mph Curveball...

C.J. Cron, Sword. ⚔️⚔️⚔️ pic.twitter.com/spQcDPIQag

— Rob Friedman (@PitchingNinja) May 5, 2019
Thrown straight into the fire, all German's done is pitch like a Cy Young candidate, posting a league-leading six wins to go with a 2.35 ERA. Most important, however: He also owns quite possibly the most charming baby reveal video in existence.
Domingo German revealed the gender of his baby and he was WAY too excited

(video via @Domingo_German4)

Link: https://t.co/pqIjCQUj90 pic.twitter.com/MgyY7BPXwT

— Jessica Kleinschmidt (@KleinschmidtJD) July 24, 2018
Teams in this article:
Players in this article:
Topics in this article: