Giancarlo Stanton's friends call him "Scantron" and other takeaways from his Haute Living profile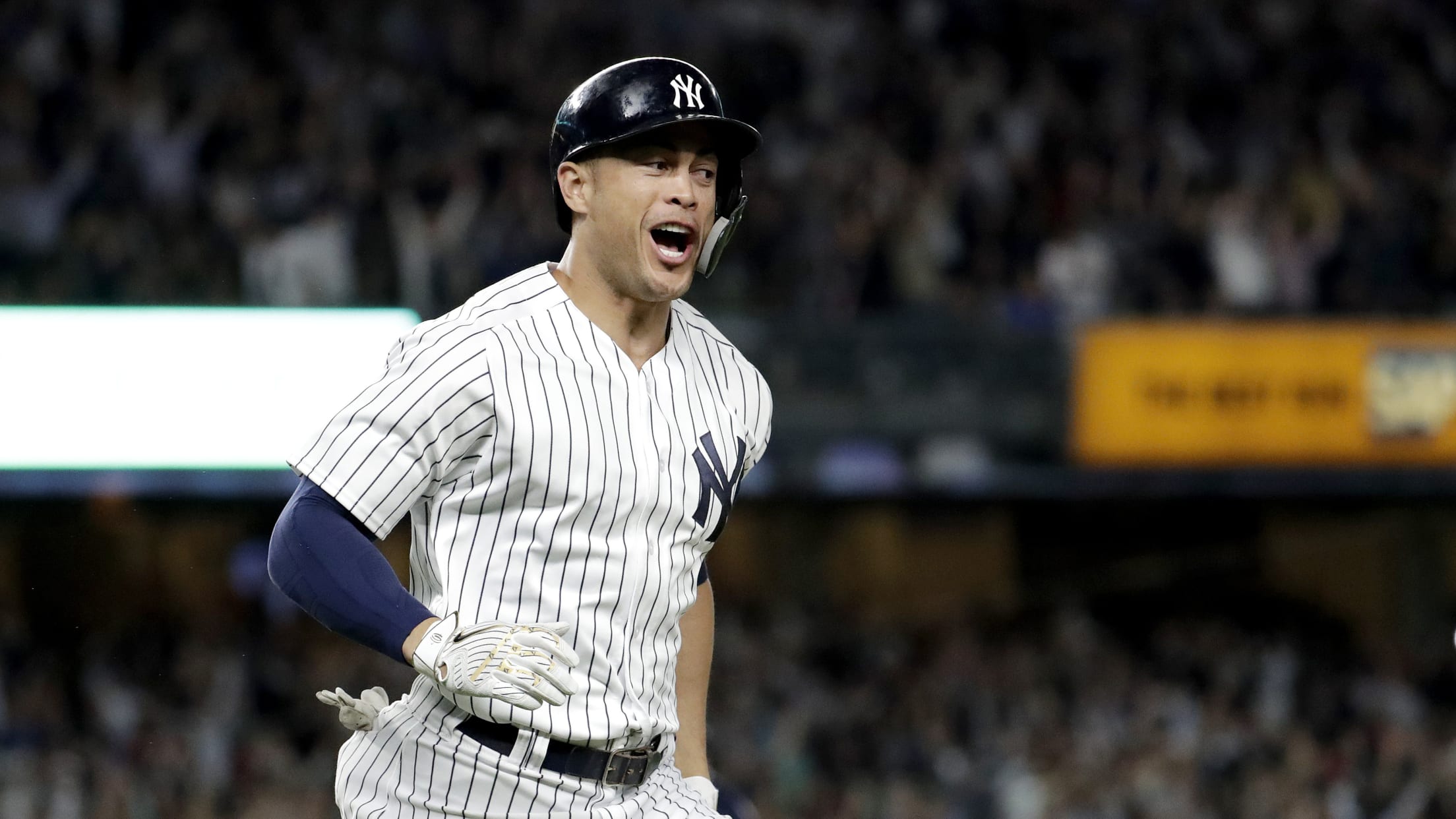 For some people -- athletes and regular folk alike -- New York City can be overwhelming. There's so much to do and, seemingly, so little time to do it that one can get caught up in trying to do it all -- and lose sight of what brought him to the city in the first place.
That is definitely not the case with Yankees slugger Giancarlo Stanton, as described in a profile in Haute Living Magazine. He's been with the Yankees for well over a year now after the team acquired him from the Marlins prior to the 2018 season. Yet, he hasn't really gotten a chance to explore the city all that much because of baseball's grueling regular-season schedule.
A life without exploring Manhattan's nightlife is not a life without interest, however. And this profile of Stanton contains a veritable treasure-trove of examples that prove that to be the case.
Here's what we learned from this incredibly wide-ranging glimpse into Stanton:
He spends most evenings on his couch binge-watching Game of Thrones, but mixes in plenty of National Geographic, Planet Earth and Animal Planet for good measure.
He loves traveling and seeing nature -- in case you couldn't tell from his television preferences -- so much that, if he weren't so good at baseball, he might have tried to make it as a travel blogger.
He is really looking forward to New York Fashion Week and expects to join fellow sports stars like Cam Newton, Odell Beckham Jr. and Victor Cruz in attending. "I do enjoy that stuff, so I think you will [see me there], actually," he said. If you were wondering: He prefers brands like Louis Vuitton, Gucci, Dior and Givenchy.
His high school nickname was "Scantron," after the Scantron test forms. Apparently, many of his oldest friends from back home still use that nickname to this day!
It's possible no one advised him on the geography of New York City when he moved there. He lives in Battery Park, which is on the opposite end of the island from Yankee Stadium. Nevertheless, he loves the area and has no plans to move closer to the Bronx. He often walks around the park at nights after games to clear his head.
His social circle includes teammates CC Sabathia, Aaron Hicks, Brett Gardner and Aaron Judge as well as celebrities like Michael B. Jordan and Donald Glover.
The most important thing to him is winning a World Series, which is why his evenings are consumed with Game of Thrones instead of the vast social scene NYC has to offer. "Being a champion means you're on top of the world," he said. "Everything you've worked towards for your life, really. You can say it doesn't consume you, but the majority of the time we're awake—for more than two-thirds of the year—is dedicated to trying to be a champion."
Thanks to this profile, we now feel we know Stanton well enough that we can call him Scantron. After all, that's how those who know him best refer to him.
Eric Chesterton is a writer for MLB.com. He is an appreciator of the stolen base, the bunt against the shift and nearly every unconventional uniform design. He eagerly awaits Jamie Moyer's inevitable comeback.
Teams in this article:
Players in this article:
Topics in this article: