Giannis Antetokounmpo's Yankee Stadium visit included hitting drills and making CC Sabathia look small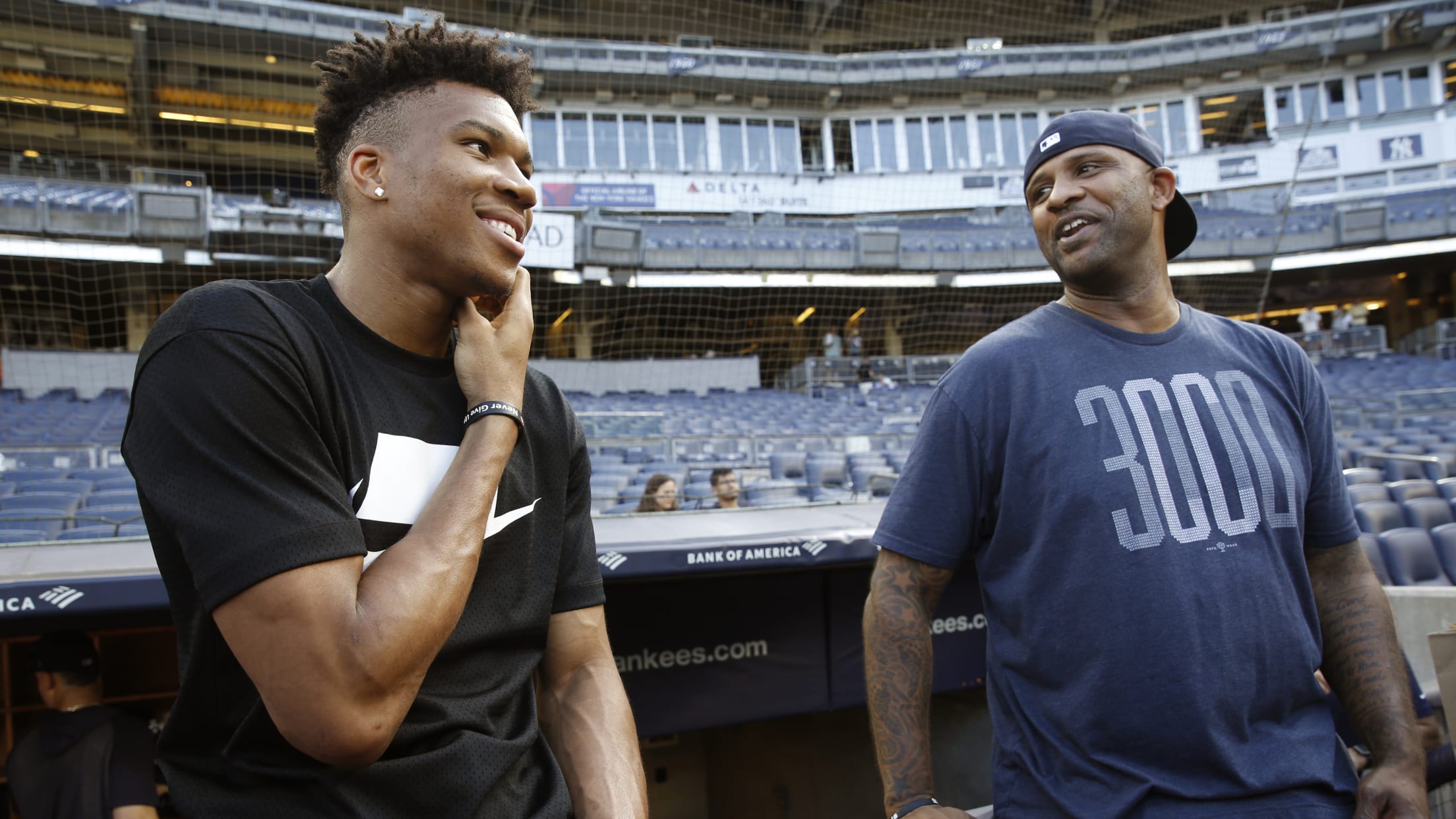 The Yankees welcomed a very special guest before their Monday night game against the Rays in the Bronx: Bucks star and 2018-2019 NBA MVP Giannis Antetokounmpo, one of the NBA's brightest stars and an absolutely towering physical presence.
Listed at 6-foot-11, here's the "Greek Freak" holding a baseball that, in his hands, looks like a golf ball:
Here is Giannis holding a baseball. pic.twitter.com/50lipL3Dot

— Lindsey Adler (@lindseyadler) July 15, 2019
Here's Giannis next to CC Sabathia -- no slouch himself at 6-foot-6. I don't know if there's a better visual to represent how tall Giannis is than this:
Greek Freak and the Little Fella. @Giannis_An34 @CC_Sabathia @Bucks pic.twitter.com/usOfC0Xlkl

— New York Yankees (@Yankees) July 15, 2019
No VIP trip to the Stadium is complete without taking some hacks in the batting cages. Being a pretty busy guy, though, Antetokounmpo hasn't had much time in the batter's box over the years, so he needed a bit of help with his technique. Arms raised up high, bat pointed menacingly, he took a hack ... before getting back up and smacking an opposite-field line drive.
Alley-Oops. @Giannis_An34 pic.twitter.com/0YTCSTvXQm

— New York Yankees (@Yankees) July 15, 2019
The kid's got promise!
Teams in this article:
Players in this article:
Topics in this article: