Great sibling Delino DeShields Jr. congratulated Diamond DeShields on her WNBA All-Star selection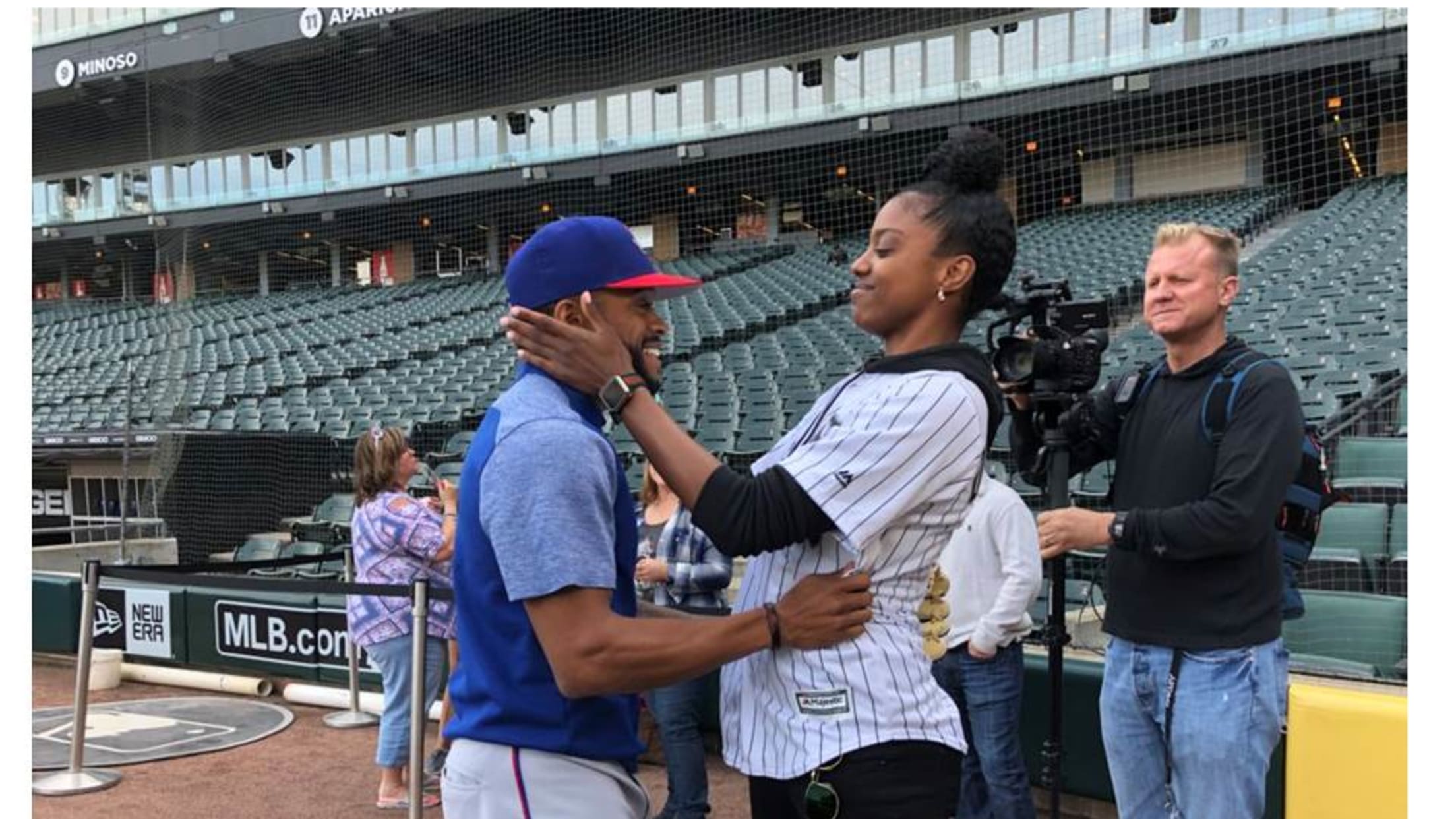 We live in a golden age for super-athletic families. Baseball is no stranger to that phenomenon -- Vladimir Guerrero Jr. just finished off perhaps the most memorable Home Run Derby performance of all time, while Fernando Tatis Jr. seems to find his way onto the highlight reel every day.
The DeShields family flies a bit under the radar compared to many other athletic families, but maybe they shouldn't. Delino DeShields and his son, current Texas Ranger Delino DeShields Jr., were both drafted in the first round of the MLB Draft. Last year, Diamond DeShields joined her brother and dad in the pro ranks when the Chicago Sky picked her in the first round of the WNBA Draft.
Though she was just the third member of the family to get drafted in the first round, on Monday, Diamond became the first in the family to make an All-Star team. Delino Jr. could have been jealous that his sister beat him to it. Instead, he was a good sibling and posted a congratulations, complete with a delightful image of his Las Vegas-bound sister:
Of course, the feeling was mutual. Diamond was quick to jump into the comments and return her brother's love and guarantee that he had All-Star stuff, too.
If Diamond is right, look out for the DeShields family right along with the Currys, Williamses, Guerreros and Mannings.
Teams in this article:
Topics in this article: