Grandpa's back! David Ross has returned to the Cubs as a special assistant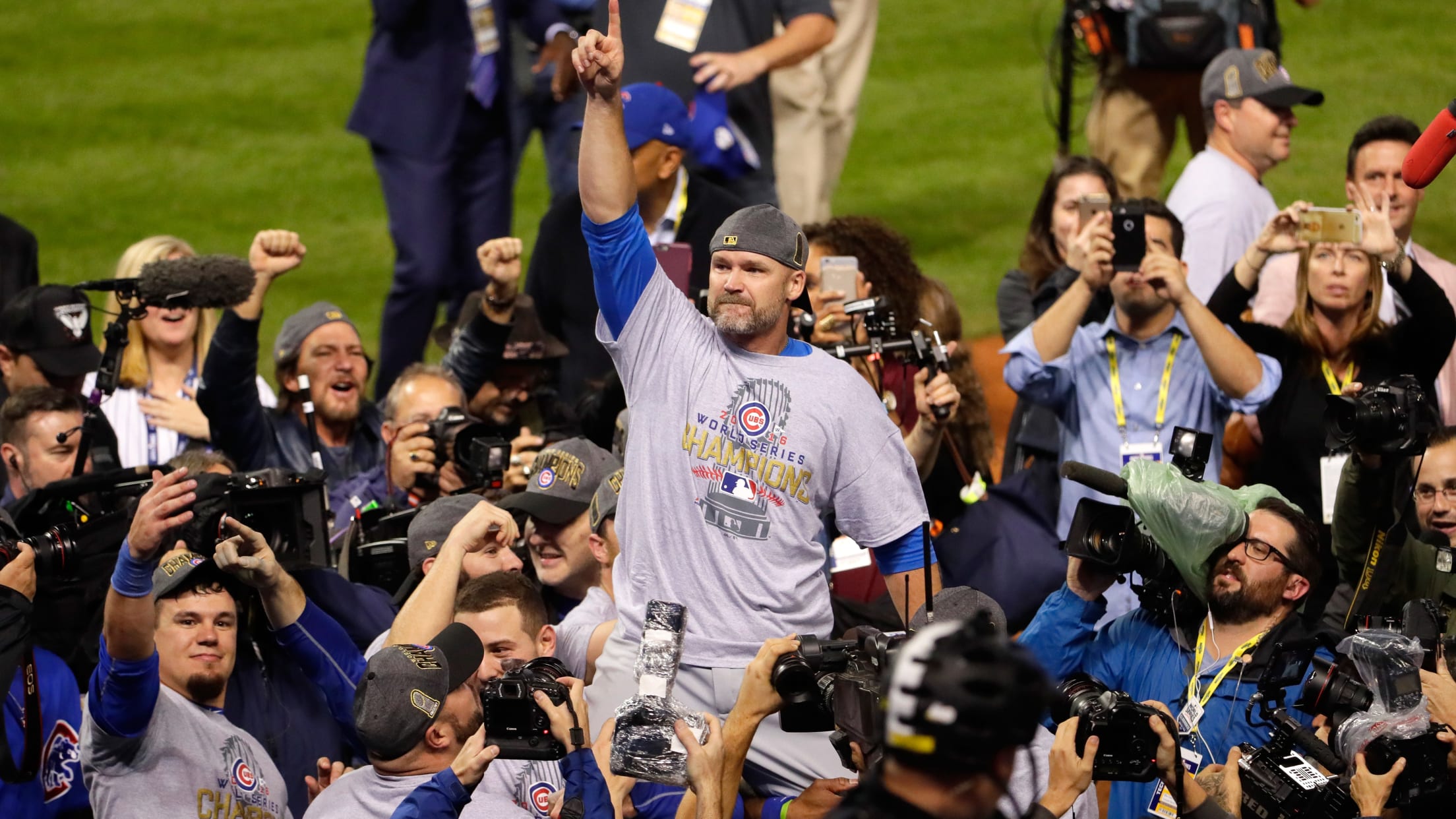 in Game Seven of the 2016 World Series at Progressive Field on November 2, 2016 in Cleveland, Ohio. (Jamie Squire)
When the Cubs report for Spring Training next month, David Ross won't be suiting up for the team. But have no fear, Cubs fans (and Anthony Rizzo ), because Ross has been hired as a special assistant in the front office.
David Ross will be back. He was named special assistant to baseball operations to #Cubs

— Carrie Muskat (@CarrieMuskat) January 13, 2017
We can only assume that these are the things you should expect if you drop in to see Ross' office:
- Werther's Originals.
- A rocking chair instead of a computer chair.
- Ice cold glasses of lemonade, always at the ready.
- World War II documentaries playing in the background.
- Stories about baseball "back in the day" -- even when he's referring to the 2016 season.
Of course, beyond all the gray beard "Grandpa Rossy" jokes, this is also a great signing for the club. A respected leader on a young team, he'll surely be welcomed both in the front office and by the players in the clubhouse. And who knows, if the team needs a veteran catcher midway through the year, who's to say he couldn't make the trip back downstairs and deliver another big hit?
Teams in this article:
Players in this article: