Friday's Reds-Rockies game featured really random circumstances we haven't seen in 86 years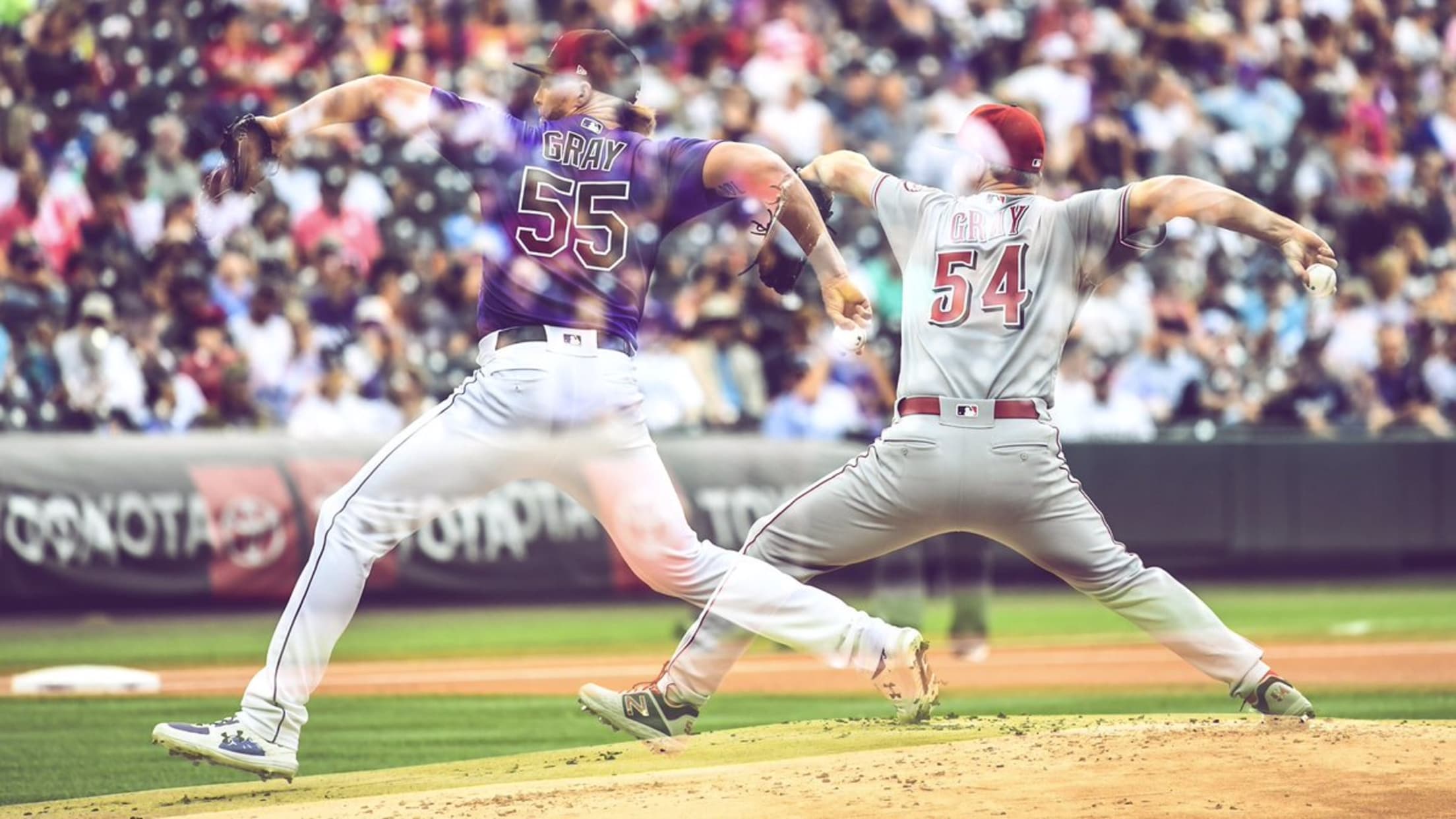 Friday night's Reds-Rockies game at Coors Field featured a pitching matchup of Sonny Gray and Jonathan Gray, both established right-handers with the same last name.
We've got a GRAYt matchup in Colorado tonight. pic.twitter.com/BDinYQWXVP

— Cut4 (@Cut4) July 12, 2019
They're not related, obviously, otherwise this would just be a story of brothers in the big leagues. No, their lack of relation is what makes this especially weird. Namely, since this type of pitching matchup apparently hasn't happened in the Majors in a long time:
This is the first matchup of starting pitchers with the last name "Gray" in MLB history.

The last time two pitchers squared off with the same color as a last name was Jumbo Brown (NYY) vs. Lloyd Brown (Bos) on July 26, 1933 (based on same spelling of last name). https://t.co/1zjA77kaBF

— Stats By STATS (@StatsBySTATS) July 12, 2019
Sure enough, Brown beat Brown on that fateful July evening 86 years ago -- Boston's Brown defeating New York's Brown, to be exact.
Here's an image shared by the Reds on Twitter from Friday night that illustrates this Gray-Gray showdown in prime form:
𝘊𝘰𝘶𝘱𝘭𝘦 𝘚𝘩𝘢𝘥𝘦𝘴 𝘰𝘧 𝘎𝘳𝘢𝘺 pic.twitter.com/6er2q2f3h4

— Cincinnati Reds (@Reds) July 13, 2019
This is all weird, truly. Random, but also really weird.
As for Friday's game, neither Gray wound up getting a decision in the Rockies' 3-2 win. Sonny Gray threw seven innings, allowing five hits and one earned run, while Jonathan Gray threw seven innings of his own, allowing four hits and two runs.
Neither Gray emerged victorious on the night, but each put forth a strong effort ...
Teams in this article:
Topics in this article: