A baseball team plans to solve the mystery of DB Cooper at a game this weekend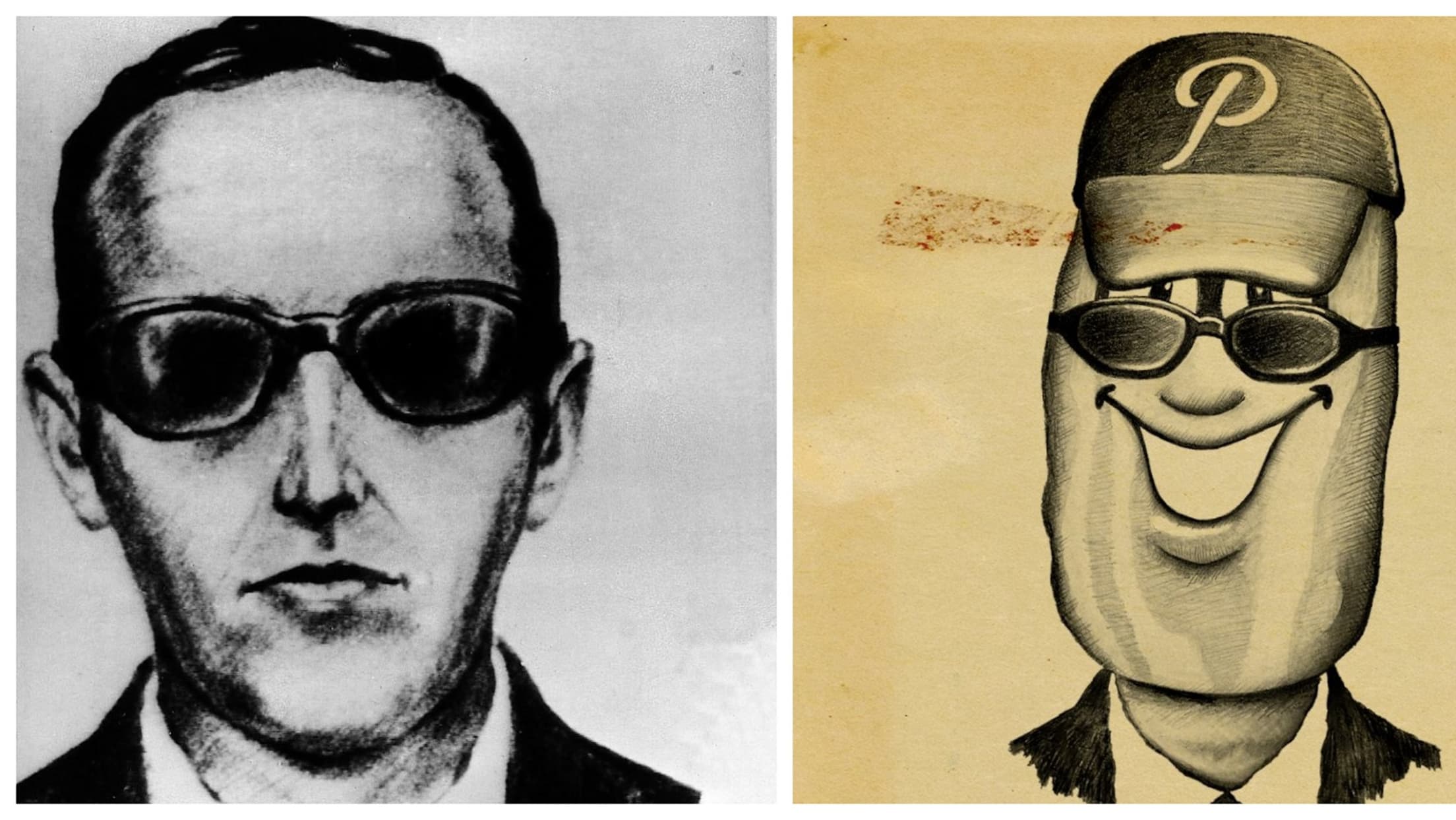 If you're going to watch the Portland Pickles take on the Victoria HarbourCats this Sunday, June 23 at Walker Stadium at Lents Park, be prepared to make history. Maybe.
The collegiate summer team, which plays in the West Coast League, is going all in on solving one of the most notorious cases in the history of the United States: the captivating, mysterious and still unsolved case of DB Cooper, who hijacked an airplane, took a bunch of ransom money and then parachuted away into anonymity in 1971.
DB Cooper Night presented by @ColumbiaBankNW on Sunday, 6/23! The Pickles are asking all fans to come forward with any info related to the infamous hijacking of a Boeing 727. We will put together all the clues throughout the evening and finally solve the case! #staypickled pic.twitter.com/iqaYVAm1eC

— Portland Pickles (@picklesbaseball) June 19, 2019
If you were thinking, maybe "DB Cooper Night ends with the players just disappearing without a trace," that's not in the cards. What is in the cards, though, is a crowdsourcing of information in hopes of finally solving this case once and for all.
From the team's release:
47 Years ago an unidentified man hijacked a Boeing 727 aircraft in the northwest United States, in the airspace between Portland, Oregon, and Seattle, Washington, on the afternoon of Wednesday, November 24, 1971.He extorted $200,000 in ransom and parachuted to an uncertain fate. Despite an extensive manhunt and protracted FBI investigation, the perpetrator has never been located or identified.
The Portland Pickles are asking all fans to come forward with all information related to the crime. We will put together all the clues throughout the evening and finally solve the only unsolved case of air piracy in commercial aviation history.
It's worth pointing out that the FBI officially ceased its investigation into DB Cooper back in 2016, though it is still accepting information and tips when provided. And just last summer, a group of former FBI investigators said they'd actually discovered Cooper's real identity, though the FBI remains unconvinced of that theory.
Will a collegiate summer baseball team and a group of fans succeed where others have failed and finally, once and for all, bring this tantalizing case to a close?
OK probably not, but you never know. Credit to the Pickles for trying!