This college triple play was a confusing, glorious mess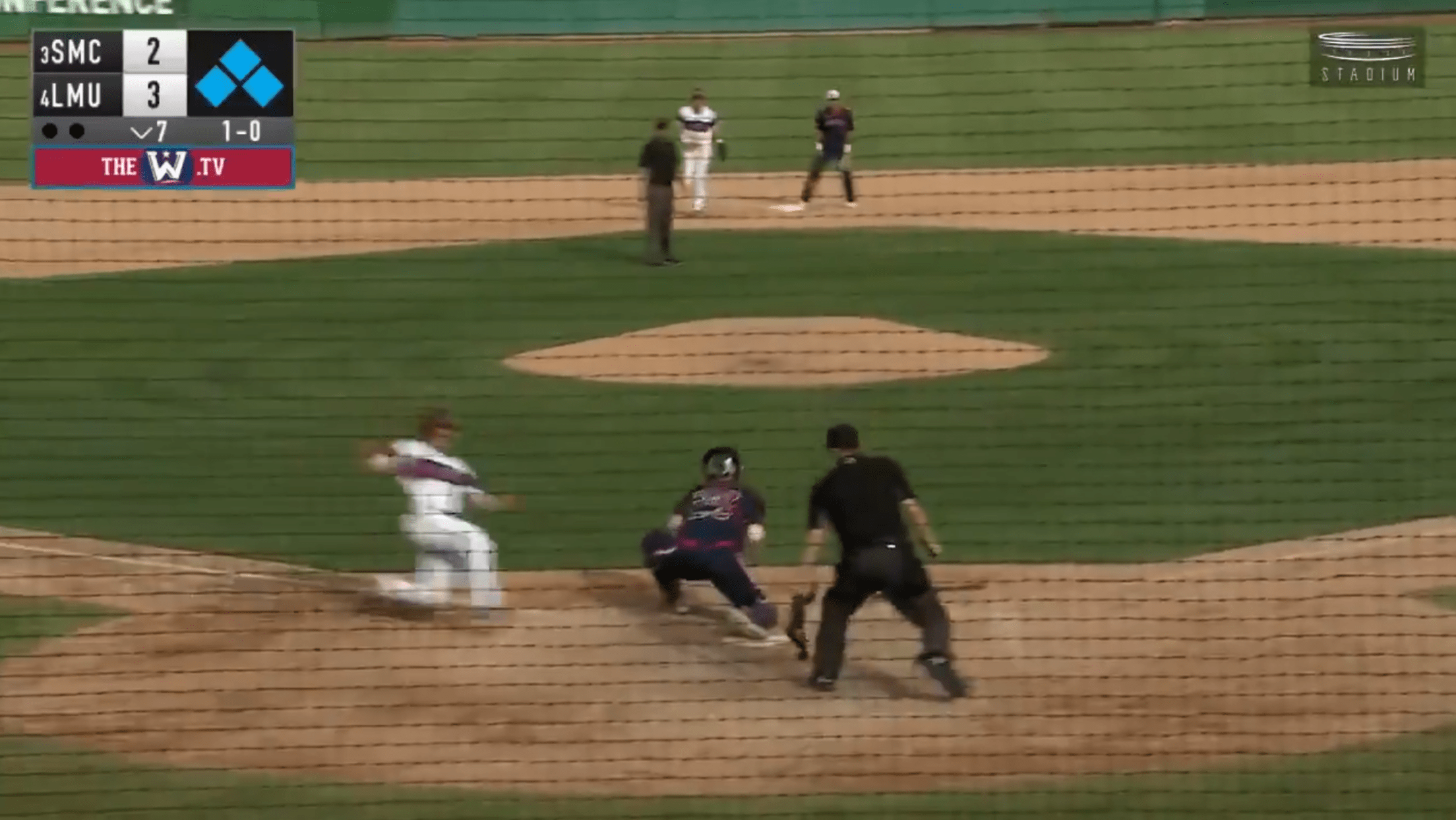 Triple plays don't always make sense. From a defensive standpoint, they're exciting for the team turning the triple play -- a would-be rally by the opposition is instantly quashed, and usually in dramatic fashion.
But they can be confusing, sure, especially when there's some chaos on the field of play The Saint Mary's Gaels of Moraga, Calif., turned a triple play in their WCC Championship game against the LMU Lions on Friday at Banner Island Ballpark in Stockton, but oh yes, there was chaos.
With the bases loaded and nobody out, a liner trapped by the right fielder put things in motion. It didn't put the baserunners in motion, however, circumstances which led to an unorthodox 9-2-5-6 (right field-to-catcher-to-third-baseman-to-shortstop) triple play:
Just your ordinary 9-2-5-6 triple play from @SMC_Baseball ¯\_(ツ)_/¯

How's THAT for #SCTop10?!

Watch the #WCCchamps LIVE >> https://t.co/L2vwY0q2ep pic.twitter.com/gAtXq1UOI5

— TheW.tv (@TheWtv) May 25, 2019
Now that's just goofy. From the confusion as to whether it was a catch or a trapped ball in right field to the coach and players in the dugout, screaming at the LMU runners to get moving, it was wild. The whole thing.
Look at these guys, going hoarse in a futile effort to avoid the inning ending so abruptly: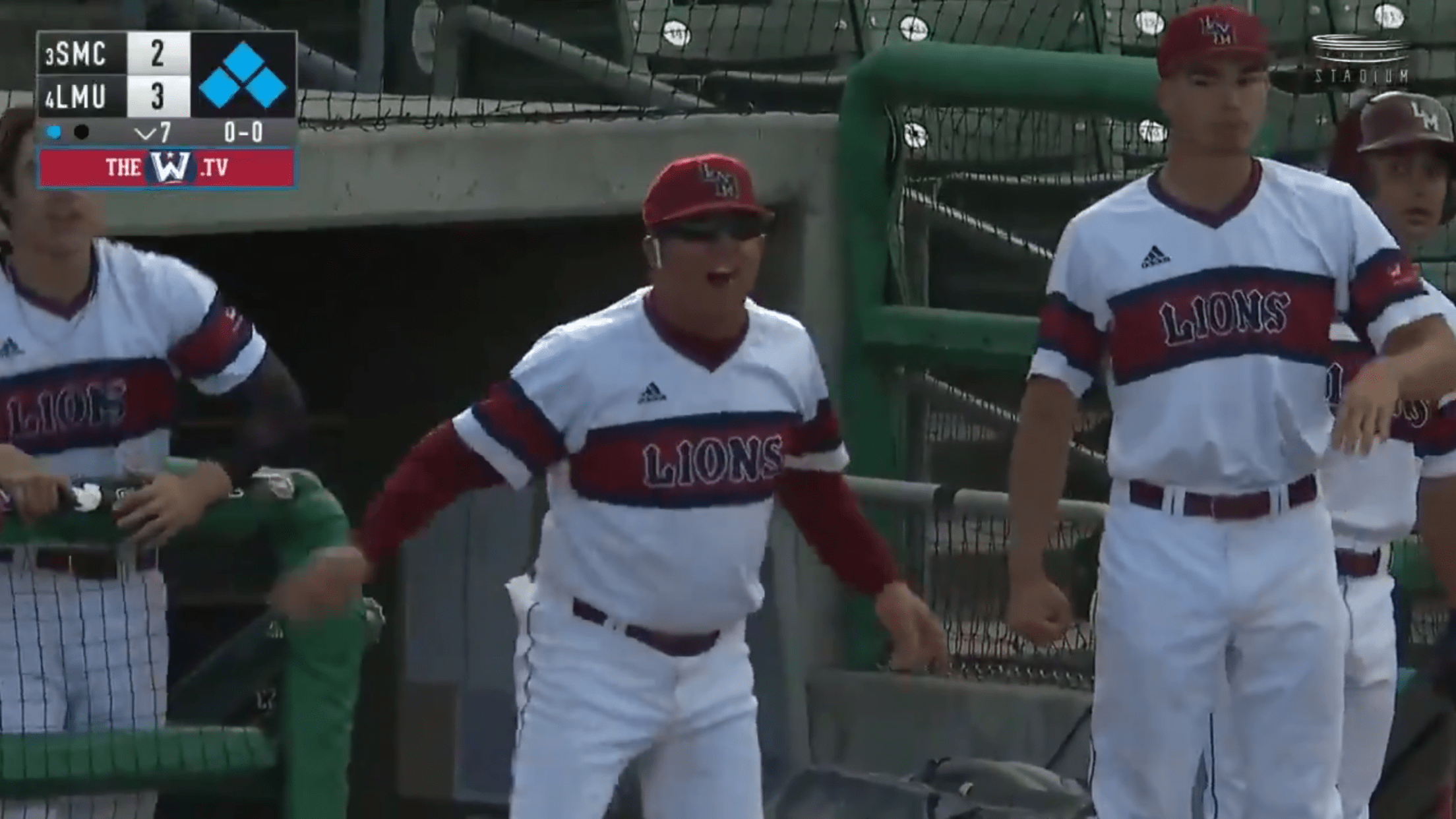 While we're on the topic of triple plays, why don't we call them "triplet killings" the way we call a double play a "twin killing"? Why isn't that part of baseball nomenclature?
I don't make the rules, I just ask questions.
No question about this triple play, though. It was an all-timer. The LMU Lions won the game, however, so thankfully for them they can think back at this triple play and laugh. And learn, probably.
Learning is key.