These were 10 moments from July, 2016 that reminded us why baseball is the greatest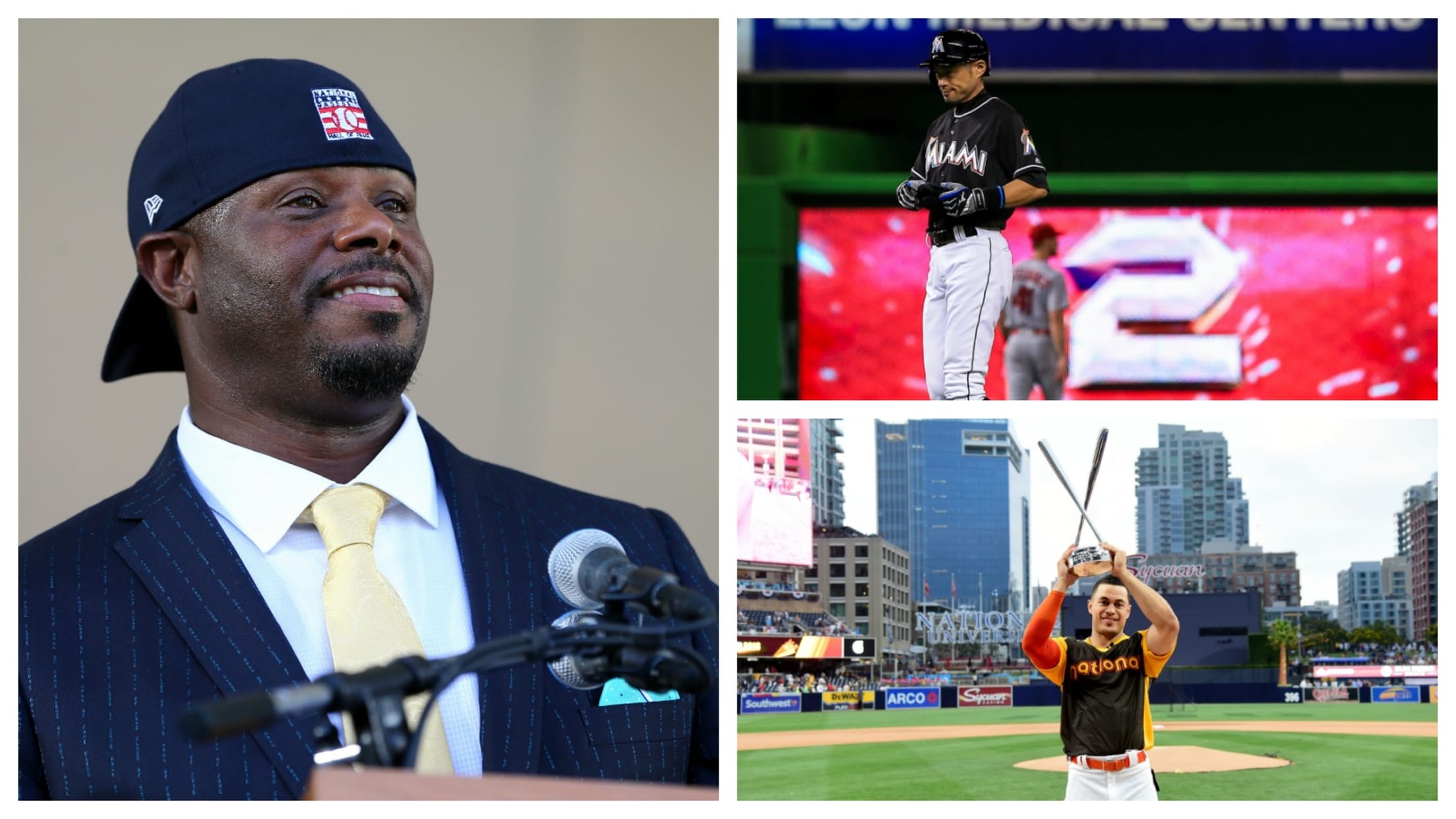 The Trade Deadline is complete. Rosters are (mostly) set and characters are solidified for the race to the postseason. But before we look forward, let's take one more look back at the glory of baseball in July -- when we celebrated life with cookouts, fireworks and Giancarlo Stanton dingers.
All numbers as of Aug. 1.
Mike Trout does everything well, so it only makes sense that his engagement was better than nearly everyone else's. Given his penchant for weather and his love of tweeting things with the airplane emoji, it's hardly a surprise that he incorporated both into his proposal.
Way to make the rest of us look bad.
You could be forgiven if before July started, you responded to the name "Ryan Schimpf" with either "Do you mean 'Detlef Shrempf?'" or "Sorry, I have a shellfish allergy." That's not excusable any longer. A second baseman built in the Dustin Pedroia mold and with two more adorable smile dimples than appearances on Top 100 prospect lists, Schimpf completely obliterated pitching in July.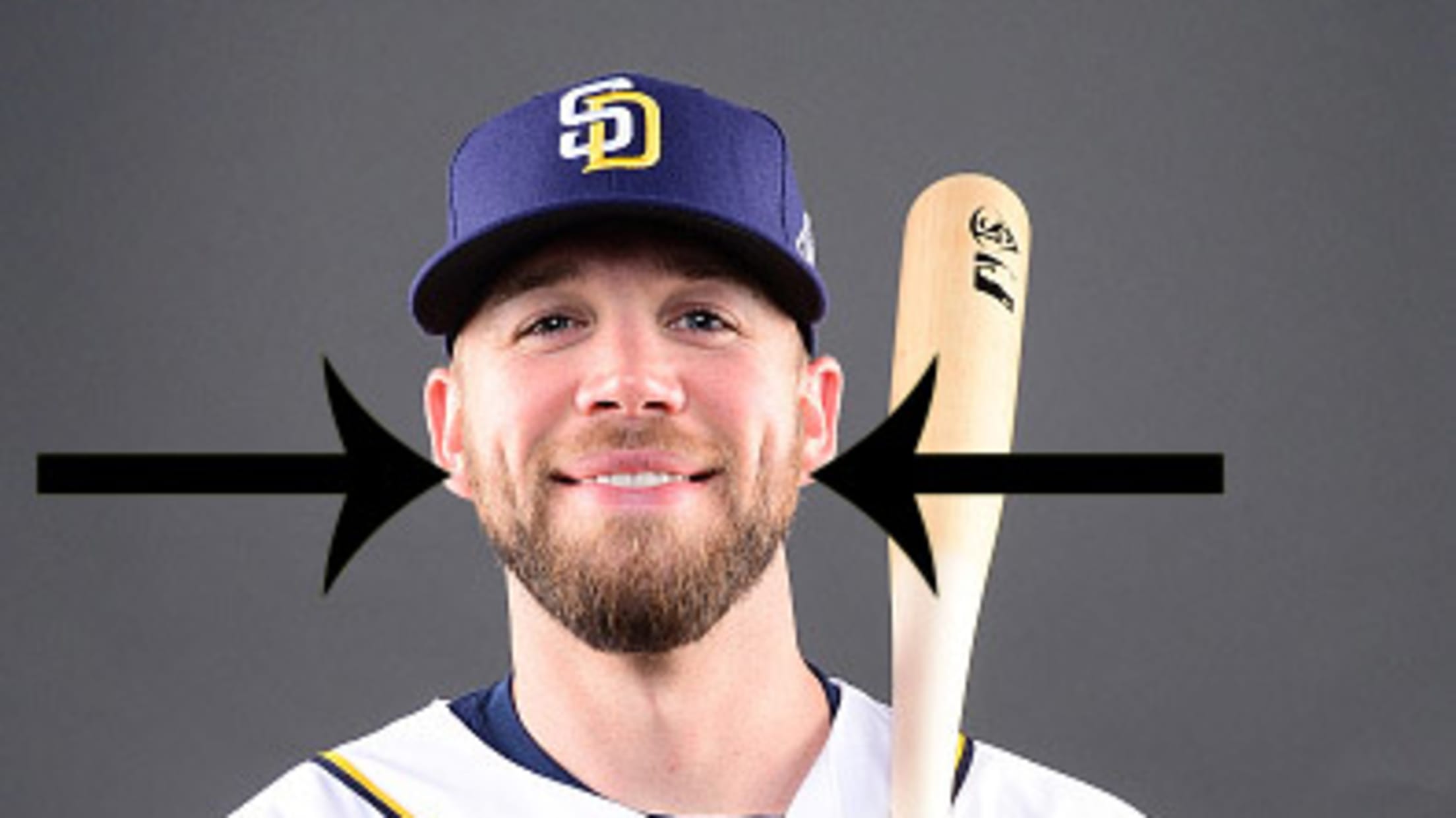 Schimpf struggled immediately after his callup and entered July with a .462 OPS, but everything clicked when the calendar turned. He hit his first big league homer on July 1. Four days later, he hit another. The next day, he hit two.
All told, Schimpf knocked out nine home runs with a .705 slugging percentage. While the second baseman will likely not keep hitting home runs every nine at-bats, his performance has made sure that every baseball fan has now added Schimpf to their lexicon.
Of course, while Schimpf was hitting dingers, Votto was having one of the most phenomenal months possible. Though it seems like the Reds first baseman manages to have a hot streak like this every year, this one may top all others.
Already blessed with the most well-tailored pants in baseball, Votto hit .413/.549/.627 with 25/18 BB/K rate. That's not flipped, by the way -- he really drew seven more walks than strikeouts. He had nine multi-hit games.
Over last 4 seasons, only Joey Votto and @TheJK_Kid have hit .400/.500/.600 in a month.

Both have done it twice. pic.twitter.com/B6sj2nqV16

— MLB Stats (@MLBStats) August 1, 2016
While Votto had an amazing month, Ichiro's looking for the exclamation mark on his own amazing career. After picking up his 4,257th career professional hit in June, topping Pete Rose's MLB hits mark, the outfielder/international rock star set his sights on the 3,000 hit mark.
Ichiro entered August sitting on 2,998, which has made every single game he's played like Christmas Eve. Every at-bat sees the crowd rise and cheer madly. If sports is about bringing joy to people's lives, then Ichiro's pursuit of 3,000 has been the epitome of that.
If he picks up his 3,000th hit in August, Ichiro will he become only the 30th player to reach that mark, despite not coming to MLB until he was already 27 years old.
I hope you like being stressed because July made sure that there are plenty of races to watch down the stretch.
The Blue Jays' 16-8 run in July closed the Orioles' lead in the AL East to only one game, thanks in large part to Josh Donaldson, Edwin Encarnacion and Troy Tulowitzki teaming up to become the Thrash Trio.
Meanwhile, the Red Sox are in a virtual tie with Toronto as Sandy Leon hits like the second-coming of Mike Piazza.
The Giants started July with a six-game lead, but a cold stretch after the All-Star break, teamed with the Dodgers' strong July, means the NL West has been cut to just a two-game difference in the NL West.
Even the Nationals, who looked set to run away with the NL East, have ceded ground to the Marlins.
With only two months left, there will be more drama at the top of the standings than the entire lineup of this fall's CW shows. Just like the CW, it also means no shirts.
While there is plenty we could focus on from the 2016 All-Star Game presented by MasterCard, like David Ortiz making his final appearance, Mike Trout finally making an out, or Mookie Betts' pre-game outfit that is like something Oscar Wilde would wear if he lived today ...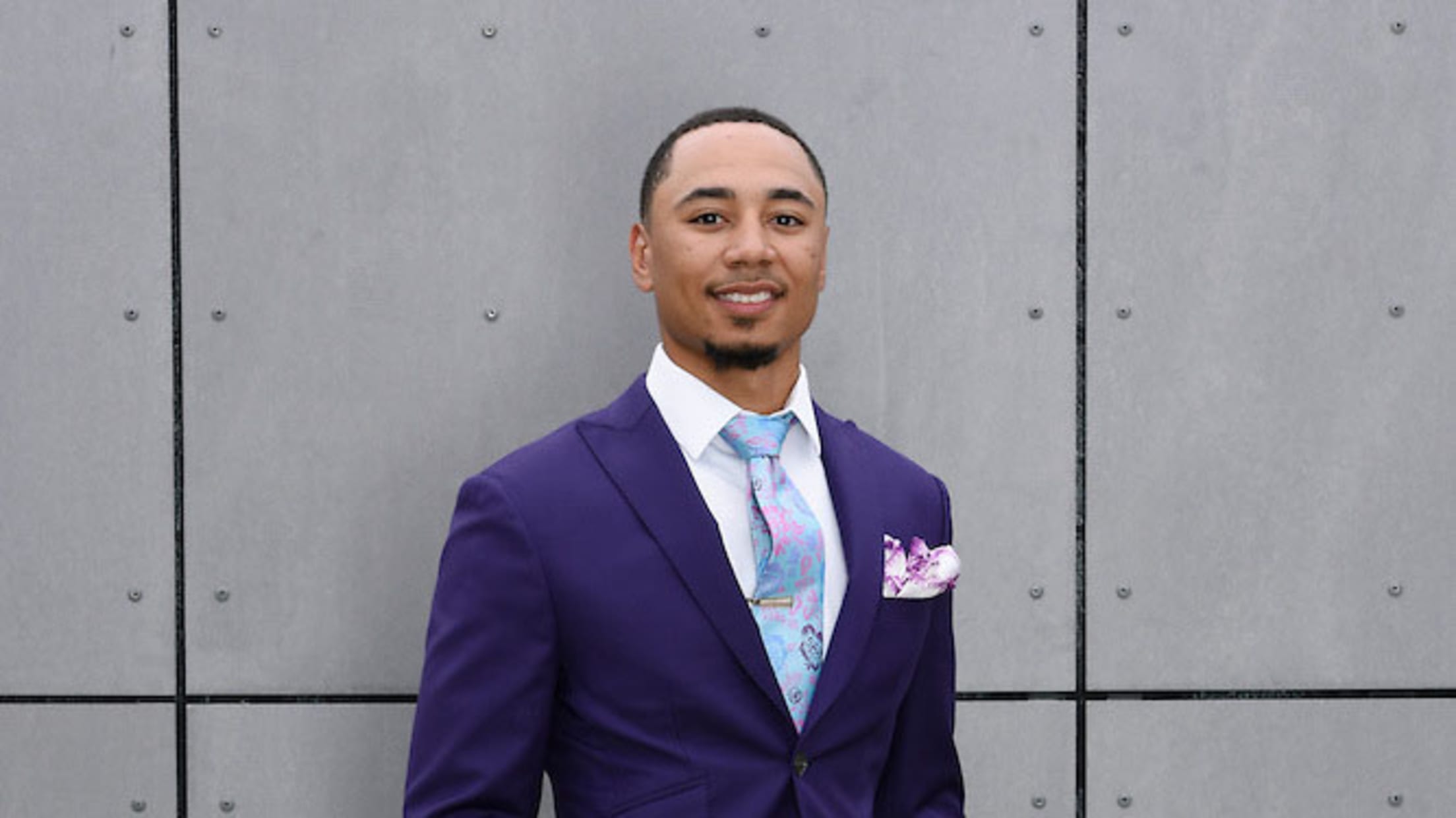 The real highlight is that Max Scherzer pitched. "Why's that a big deal?" you ask. "He's a great pitcher, who has attended many All-Star Games." Because this one was held on National Different-Colored Eye Day. And Scherzer has heterochromatic eyes, something that exists in only .67 percent of the population. So the chances that there would be a Major Leaguer with heterochromia, who made the All-Star Game, in a year when the ASG was held on National Different-Colored Eye Day and would appear in the game ... well, that doesn't happen very often.
An independent team in the Pacific Association, Sonoma started the month by signing US Women's National Baseball Team players Kelsie Whitmore and Stacy Piagno. The two went on to make history throughout the month as Piagno struck out her first batter and Whitmore collected her first hit.
Here's a look at Kelsie Whitmore's first hit as a professional. #history #trailblazer pic.twitter.com/tMg9FhJ0ai

— Sonoma Stompers (@SonomaStompers) July 20, 2016
Before the month was out, the team became the first pro club since the All American Professional Girls Baseball League to have an all-female battery as fellow national team player Anna Kimbrell joined the team and Whitmore made her debut on the mound.
Kelsie Whitmore's first pitch was put into play for an out. Whitmore retired the side in order in the first. pic.twitter.com/Sm5yaLzDaB

— Sonoma Stompers (@SonomaStompers) July 23, 2016
While Whitmore struggled in her debut, she did set the side down in order in the first. Not bad for the first all-female battery in nearly 70 years. And surely a sign of more greatness to come.
If you like your baseball with the type of craziness you can only get from a used car commercial at 2 a.m., then the Trade Deadline is for you. Moved back one day to Aug. 1 this year -- probably to give you 24 extra hours to freak out -- the final day was looking somewhat lackluster with Brandon Guyer being the biggest name traded ... until the final ten minutes.
In a flurry of moves getting finalized, Jonathan Lucroy and Carlos Beltránwent to Texas, Francisco Lirianowas sent to the Blue Jays and the Brewers and Yankees fully restocked their farm systems. Even if the red-haired Clint Frazier had to cut his "Brave"-like locks after joining New York.
Steve Pearcewent back to the Orioles and Matt Moorejoined the Giants -- who also snagged Will Smith to kick off the worst run of "Wild Wild West" jokes you've ever seen.
Pump ya brakes! The men in black are gettin jiggy wit it during the summertime trade deadline. It's going to be a wild wild West! #SFGiants

— San Francisco Giants (@SFGiantsFans) August 1, 2016
It was enough to send a fan into a vertigo-like state, unable to trust their knowledge of even their own team's roster. In fact, maybe you, yes, you reading this, were traded. Are you really certain that you weren't?
Sure, you thought you knew that Stanton could crush dingers. But then this year's T-Mobile Home Run Derby came along and the Marlins Man Mountain turned into something even more powerful.
Somehow Stanton hit 61 homers in the tourney -- just one less than Yoenis Céspedes had in the two full Derbies that he won. And while the adoption of the countdown clock put pressure on other players to get their dingers in, Stanton's experience was more like a Dr. Seuss poem. He hit dingers near, he hit dingers far, he hit dingers high and he hit dingers bizarre, he hit dingers left and he hit dingers right, they then carried all day and floated all night.
At this point, they may need to revise the Derby rules again -- just to exclude Stanton, who may one day hit more home runs than we have the ability to count.
While the rest of the list featured players doing great things in July, the Hall of Fame inductions celebrated two players who spent years being consistently dominant. It was fitting then that their speeches matched that on-field performance. While Piazza became a bi-coastal legend in both Los Angeles and New York, his speech included some Italian.
Of course, he also admitted that it was strange for him to be on the same stage with Griffey. While Griffey was the first overall pick, Piazza wouldn't even have been selected under the current 40-round Draft limits as he had to wait until Round 62 before he was plucked by the Dodgers.
As for Griffey, he lived up to his status as a '90s icon by not only quoting Will Smith, but by punctuating his speech the only way possible: He flipped his cap around.
Many of the stories from this season will surely be told at Hall of Fame inductions next decade. But now isn't the time to think about that. Instead, with only two months of the season left and the races heating up, it's time to turn our attention to August.