The Baseball Hall of Fame just announced their baseball card dreamland, 'Shoebox Treasures'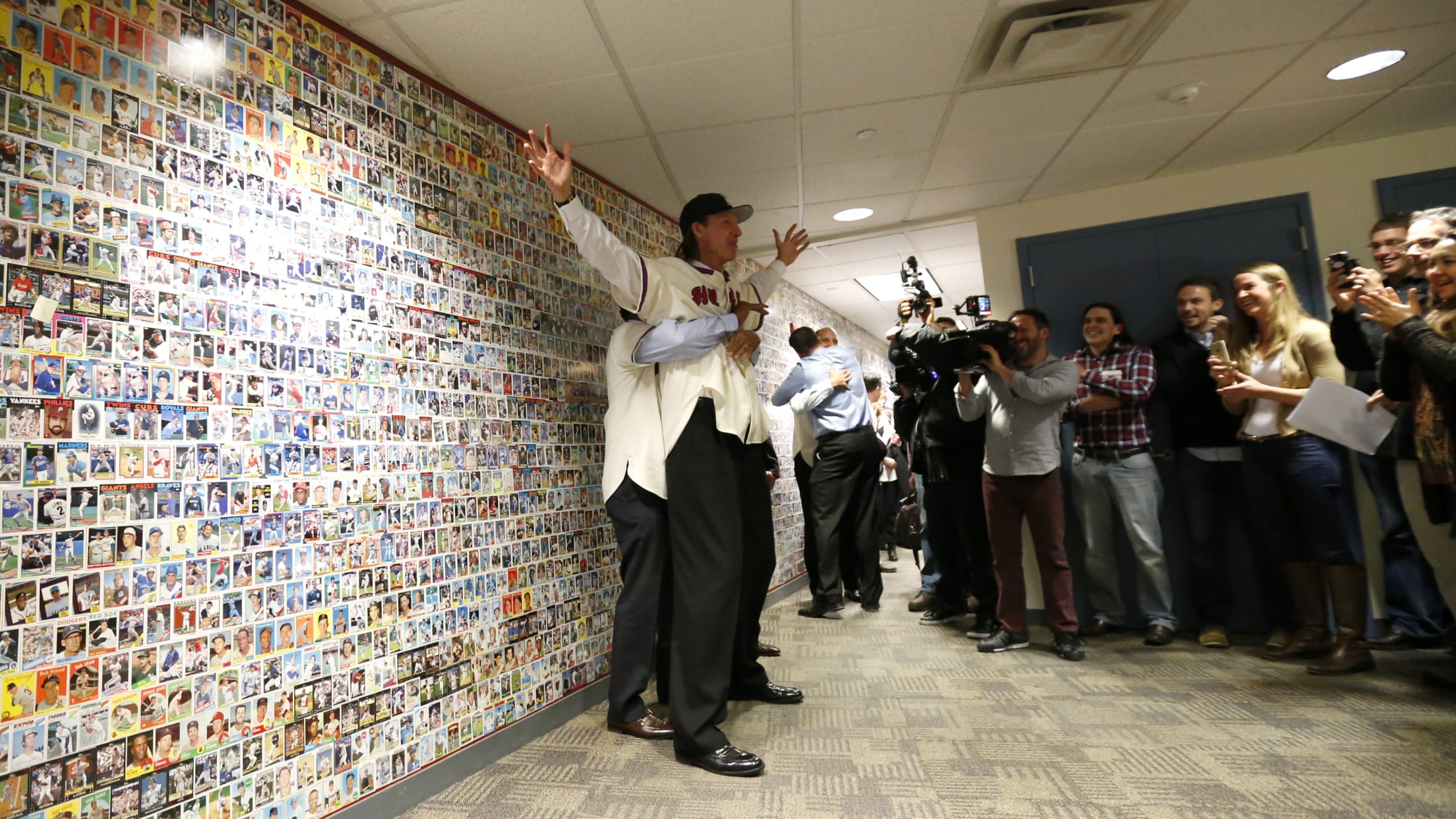 It's hard to tell the story of baseball without baseball cards. Before games were on TV -- heck, before the TV was even invented -- baseball cards were how fans interacted with their favorite players.
Given the role that the humble cardboard had in the history of baseball -- from the earliest tobacco cards to the million-dollar-dream-chasing collector's bubble of the '90s -- it's only fitting that the Hall of Fame would feature them. The museum used to display them in a small exhibit with cards hung on the wall and a few sentences to give context, but that's been missing for years. But this Memorial Day Weekend the Hall will open a brand new exhibit on the third floor called "Shoebox Treasures."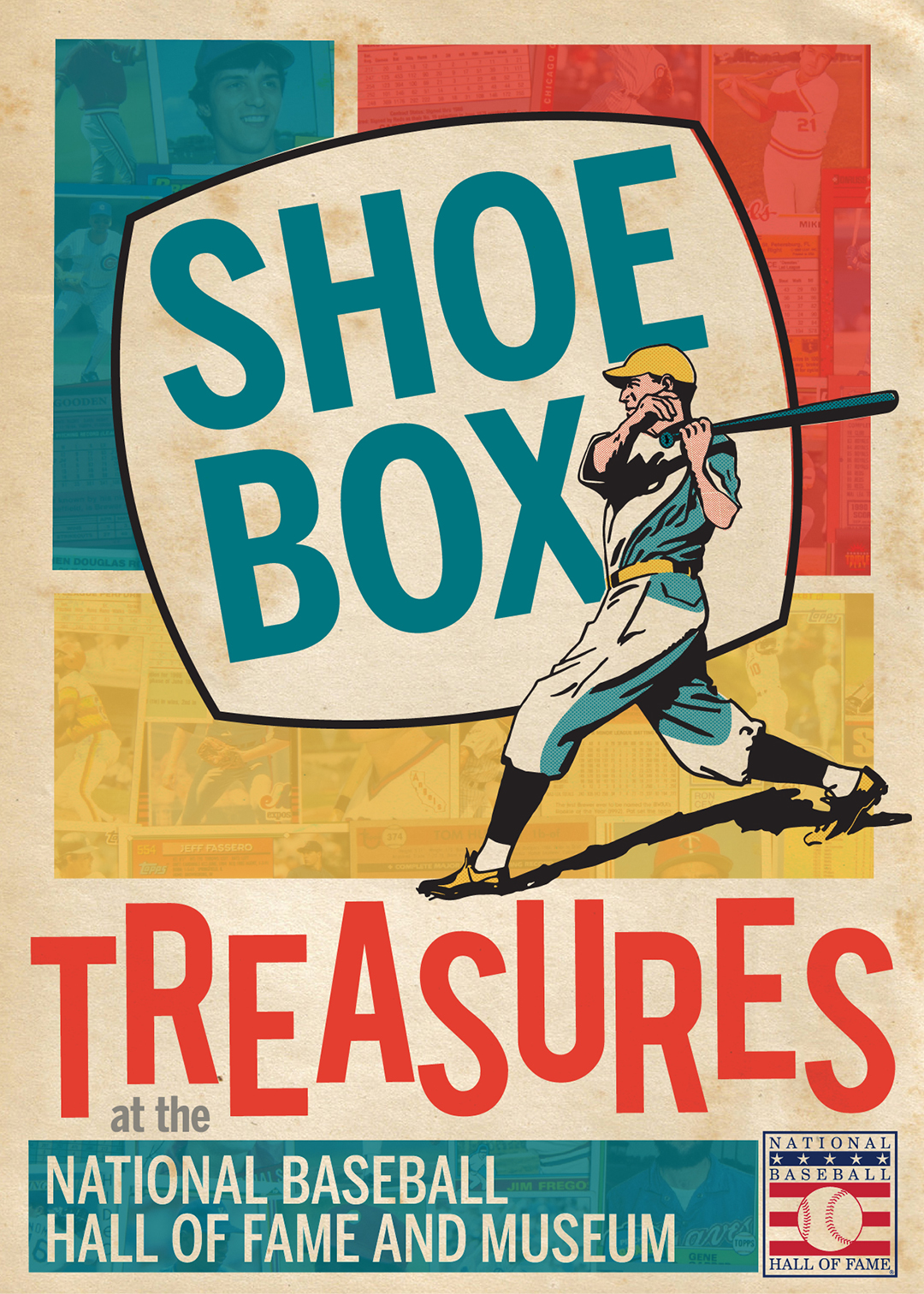 Launched from a fundraising effort from both donors and museum members, the exhibit will feature roughly 2,000 cards selected from the museum's massive collection of roughly 200,000 cards.
"We went chronologically through the history of baseball cards and selected the ones that are reasonably deemed by most people as the mainstream cards," John Odell, the curator of history and research for the Hall, said in a phone call. "We also put in any number of unusual cards that you may not have known about or expected to see."
Rather than these cards being hung at a distance like untouchable art, fans will be able to flip through the cards -- placed in protective cases, natch -- in chronologically arranged drawers through the space. That makes this exhibit a playground for baseball card fans, with the story of baseball history at their literal fingertips.
Of course, the most famous and rare cards are given a bit more protection. Ten cards will be part of the "Holy Grail," section and will be kept behind self-darkening glass to protect them from the light. Among the 10 to be featured will be a T206 Honus Wagner -- the card among cards -- along with choice cuts like the 1934 Goudey Nap Lajoie, which collectors had to request through the mail, and the 1952 Topps Mickey Mantle.
Why is this one so famous? It is Mantle's first Topps card (though technically the 1951 Bowman was his rookie card), and Topps famously ditched their extra stock in the Atlantic Ocean because baseball cards weren't important cultural documents like they are today.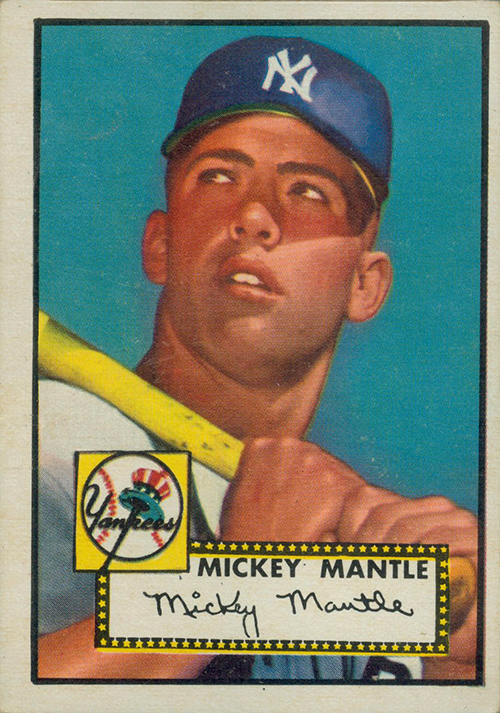 The exhibit doesn't only feature the greatest cards ever, though. After all, baseball cards are personal objects that fans form a unique bond with, and who among us hasn't fallen in love with a common (the term used for a non-star player)? Because he's the curator of the exhibit, Odell managed to include one of his personal favorites: A 1968 Cookie Rojas that featured the now-iconic "burlap border."
"Cookie Rojas made it in because he was my own first baseball card that I ever got," Odell said. "It was this ordinary guy with the craziest nickname that I ever heard. My recollection was that I got two of him in my first pack which is why it may have stuck out to me."
A fan's personal interaction with a card is just as significant as its value on the market, and that's a story the Hall is trying to tell, too. These aren't just visual artifacts from the history of the game, they are deeply personal connections to the sport. That's reflected in the array of interactive elements featured in the exhibit, including a bicycle wheel with cards stuck in the spokes.
"You'll actually be able to grab ahold of the pedal and spin the bicycle wheel to make the motorcycle sound," Odell said. That's practically a time machine back to childhood in action.
Happy National Baseball Card Day! Cards in the spokes, never growing up! #ToppsBaseballCardDay #NBCD pic.twitter.com/pzbMBdS5HJ

— Nimrod McDade (@McNimster) August 11, 2018
Of course, no baseball card dreamland could be complete without fans getting a chance to create their own baseball cards on one of six iconic baseball card designs: the T205, or Topps designs from 1953, '65, '75, '87 and the recent 2017 set.
"The filter is going to make you look like the litho look that they had on the T205s or the painted look on the 1953 Topps," Odell said. "The remainder of them are going to look like they have a four-color process and the 2017 is going to look particularly sharp for the higher-definition and better printing quality."
With such an extensive collection and high expectations, Odell had a difficult task in front of him.
"The biggest difficulty was two-fold," Odell said. "One was gathering all of the different threads of baseball-card-dom together and understanding how it fit together. Then figuring out what the stories are, and weaving it into what is both instructive and enjoyable for our visitors. We all know little bits and pieces of this, but figuring out how it all fits together into this great, big 700-square-foot puzzle is what we had to do."
Michael Clair writes for MLB.com. He spends a lot of time thinking about walk-up music and believes stirrup socks are an integral part of every formal outfit.