Hank the Ballpark Pup made his long-awaited return to Miller Park to inspire the Brewers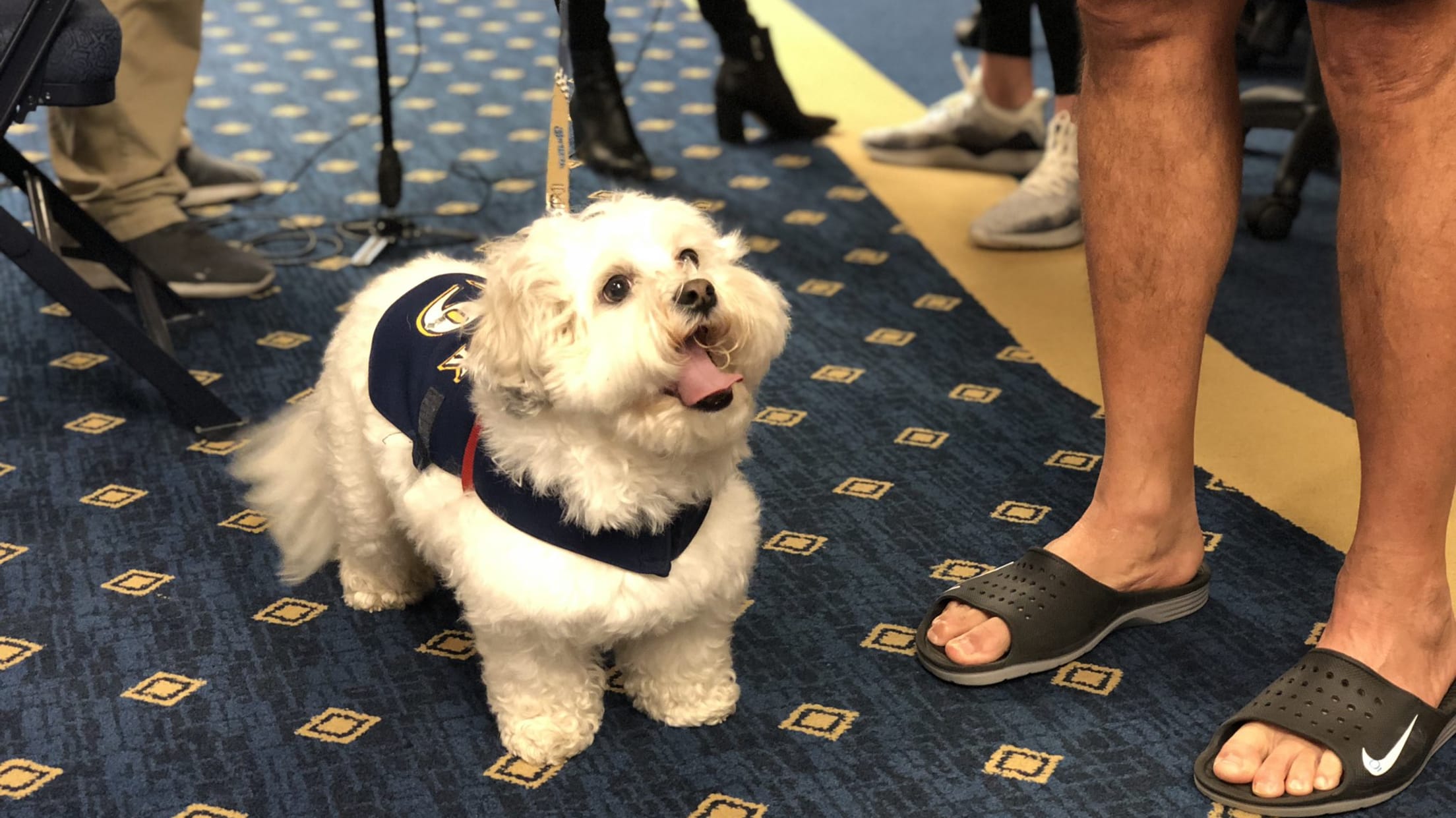 It was just another day at Brewers Spring Training back in 2014, until a scruffy stray dog with a tire mark on its fur wandered in and stole everyone's hearts: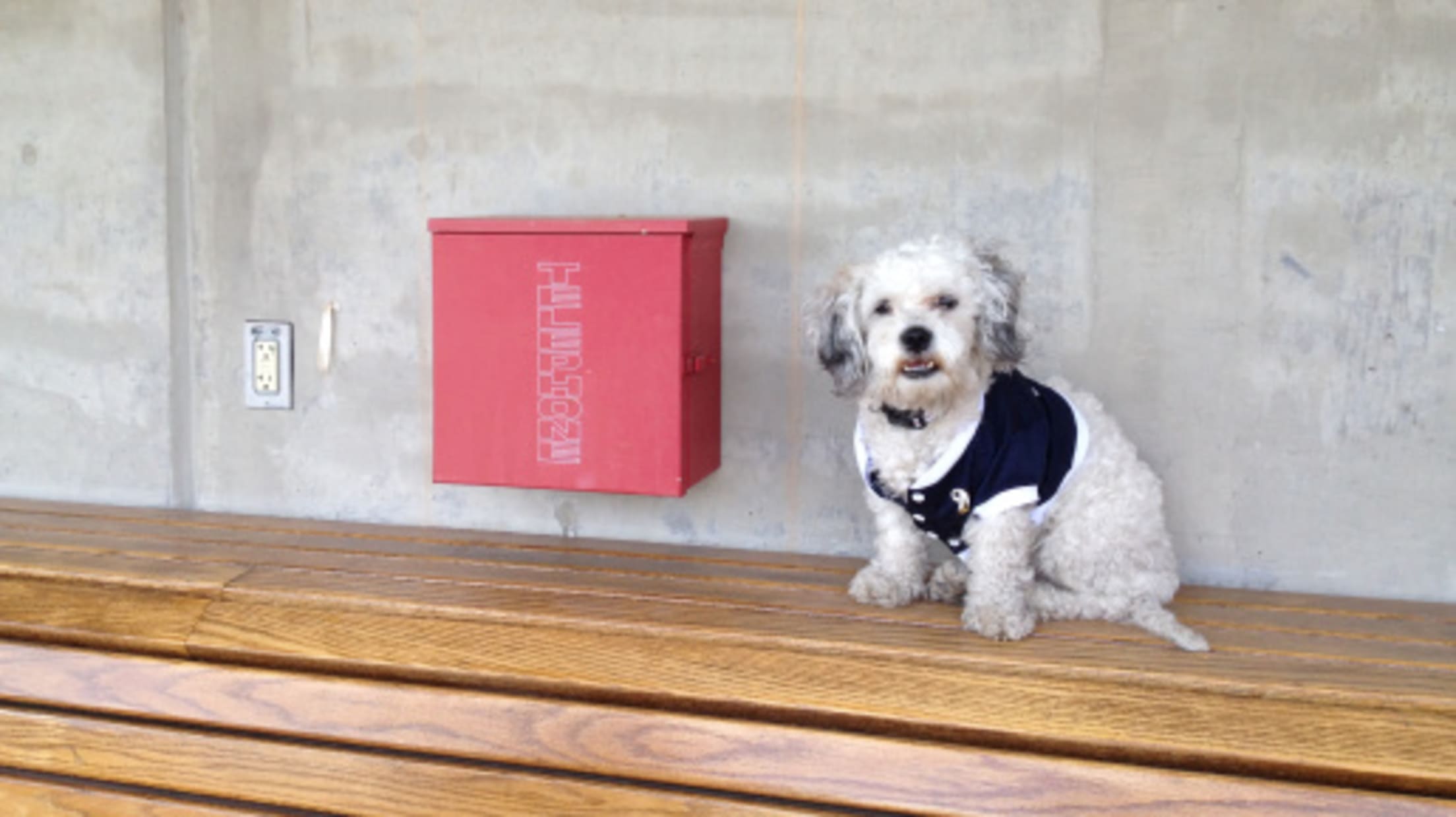 And thus the legend of Hank the Ballpark Pup was born: The Brewers took him back to Milwaukee with them, where he soon became their unofficial mascot -- hanging with the Globetrotters, appearing on bobbleheads and running in the Sausage Race in his very own hot dog costume.
He even got his very own doghouse at Miller Park:
The #HankHouse also features a mini slide & the #BallparkPup hashtag. #Brewers pic.twitter.com/L6oFnLR7JK

— Milwaukee Brewers (@Brewers) April 21, 2014
As the years went on, though, we started to see less and less of Hank. Some began to wonder whether Hank was -- gasp! -- still alive at all. Even in the midst of Milwaukee's magical run to Game 7 of the NLCS last season, he was nowhere to be found.
But fear not: Hank's simply moved on to living the life of a beloved household pet. And lest you think he's forgotten about the team that took him in, just look at how happy he was to pay a visit to Miller Park on Wednesday afternoon:
Hank! pic.twitter.com/RP5LA1jICN

— Adam McCalvy (@AdamMcCalvy) April 17, 2019
Find someone who looks at you the way Hank looks at third-base coach Ed Sedar.
Find someone who looks at you like Hank looks at Eddie (with bacon in his pocket). pic.twitter.com/1mhFj1sqPF

— Sophia Minnaert (@SophiaMinnaert) April 17, 2019
Sure, he's found his forever home, but the Brewers will always hold a special place in his heart.
Teams in this article:
Topics in this article: