May the Fourth be with you as deeply as it's with Hanley Ramirez and his Chewbacca mask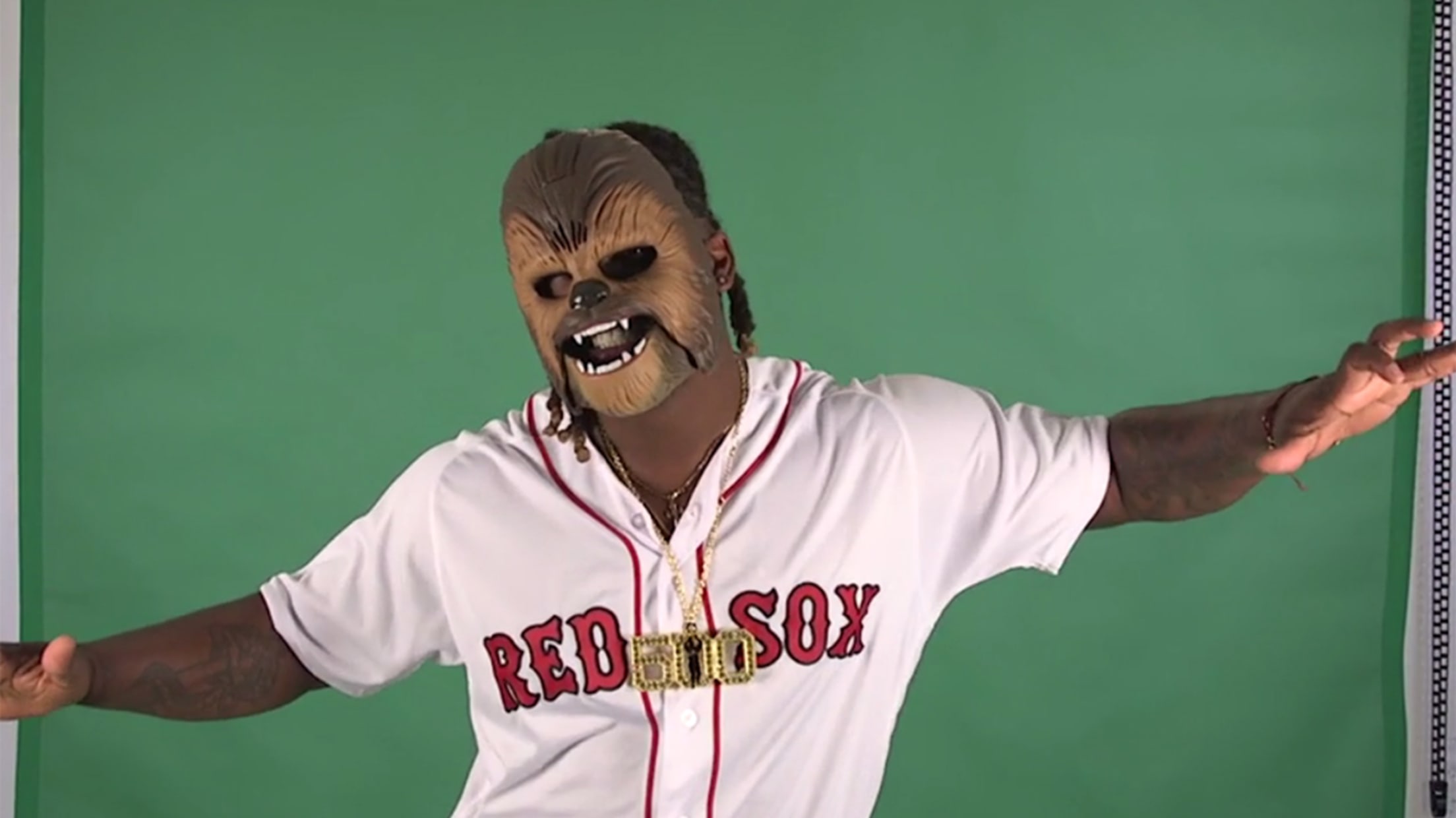 Look, everybody (well, everybody who is not Buck Showalter) loves Star Wars -- it's a cowboy ballad reimagined in deep space with hyperspeed and glowing laser swords and the boyish charm of Harrison Ford. There is quite literally no box it fails to check. And so, when May the Fourth comes every year, we baseball/Star Wars fans let our fandom fly: We dress in costumes, we give out commemorative bobbleheads, we even reimagine Star Wars trailers:
#MayThe4thBeWithYou. https://t.co/v09X2N6Lsxhttps://t.co/IA1qqbpOIS

— Minnesota Twins (@Twins) May 4, 2016
But on this May the Fourth, let it be known that no one on this Earth loves Star Wars like Hanley Ramirez loves Star Wars. If you don't believe us, simply watch the promo below, in which Hanley might actually use the force during an out-of-body experience in a Chewbacca mask.
Translation: "See you at Star Wars Night!"#MayThe4thBeWithYouhttps://t.co/2yBRnebQMy

— Red Sox (@RedSox) May 4, 2016
Considering that Hanley can never keep his helmet on anyway, allow us to humbly petition to allow him to wear this mask during every game.
Teams in this article:
Players in this article: