Hanley Ramirez continued his quest to become every kid's best friend this weekend
Hanley Ramirez loves his fans -- especially the kids. The young fans that come out to watch him play have made storylines that will make your heart melt. For example, there was the time he made a young Blue Jays fan's day with a pat on the head, some adorable forehead kisses to two sweet little girls and even something as simple as taking selfies while in the on-deck circle -- he always makes time for kids.
Recently, he shared a precious moment with a child who walked right up to him and was welcomed with the open arms of Ramirez:
I love kids. Mine and yours. He likes the @RedSox and he whispered that he brought me some hits 🤩 pic.twitter.com/Tnp1gqNCMo

— Hanley Ramirez ⚾️ (@HanleyRamirez) May 19, 2018
Like I said -- too precious for words.
The three-time All-Star also showed up to the Orioles-Red Sox game on Sunday dressed in beach attire. He was wearing a tropical tank top, some shorts, flip-flops and a fedora to prepare for the team's post-game travel attire to St. Petersburg, Fla. And in true Hanley-fashion, he greeted the kids: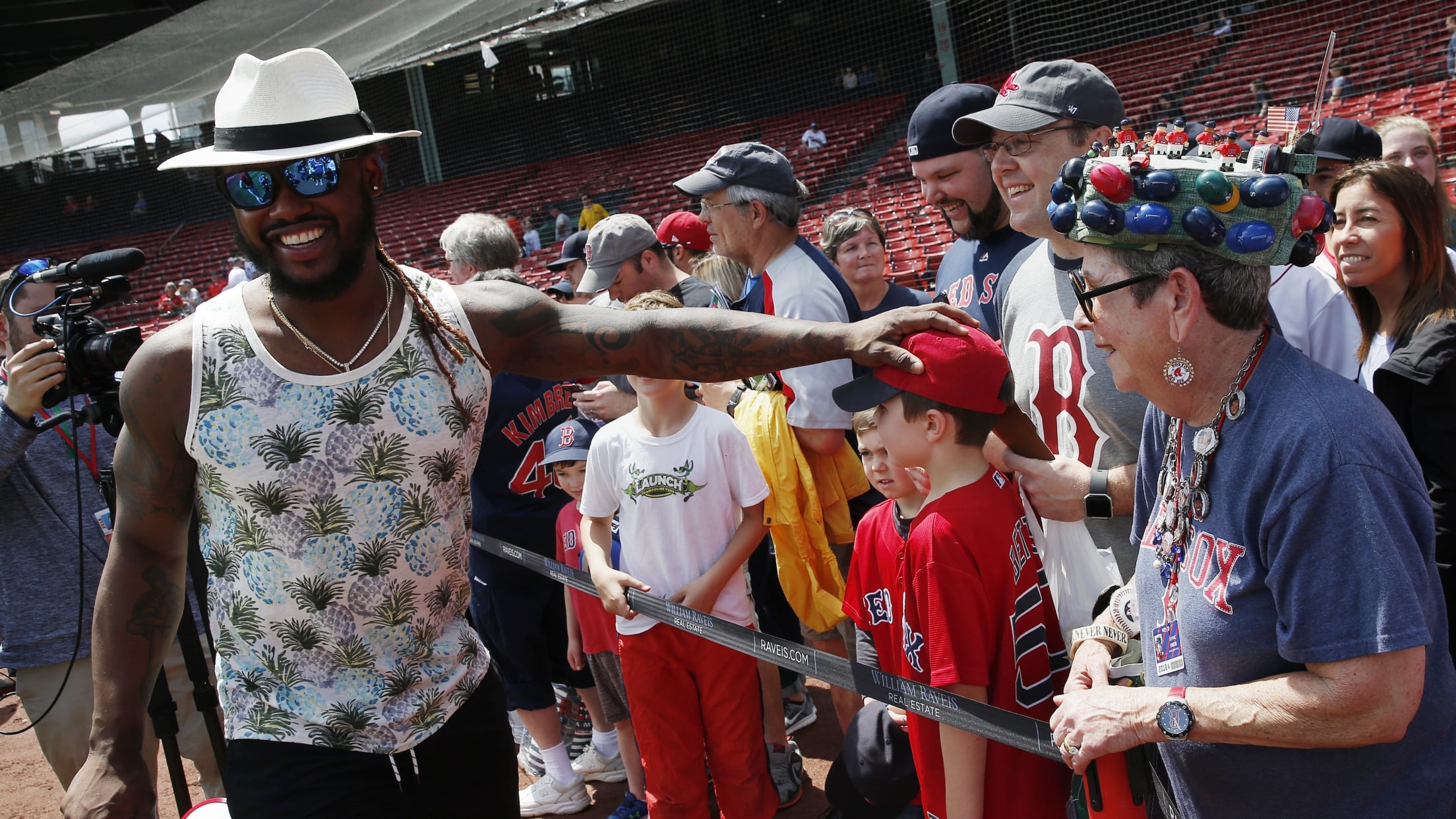 He also helped out the grounds crew because that's the type of person he is:
No days off for @HanleyRamirez. pic.twitter.com/lFD2vkLACW

— Red Sox (@RedSox) May 20, 2018
Everyone deserves a friend like Hanley Ramirez.
Teams in this article:
Players in this article: