The Hartford Yard Goats' Game of Thrones burger featured dragon bacon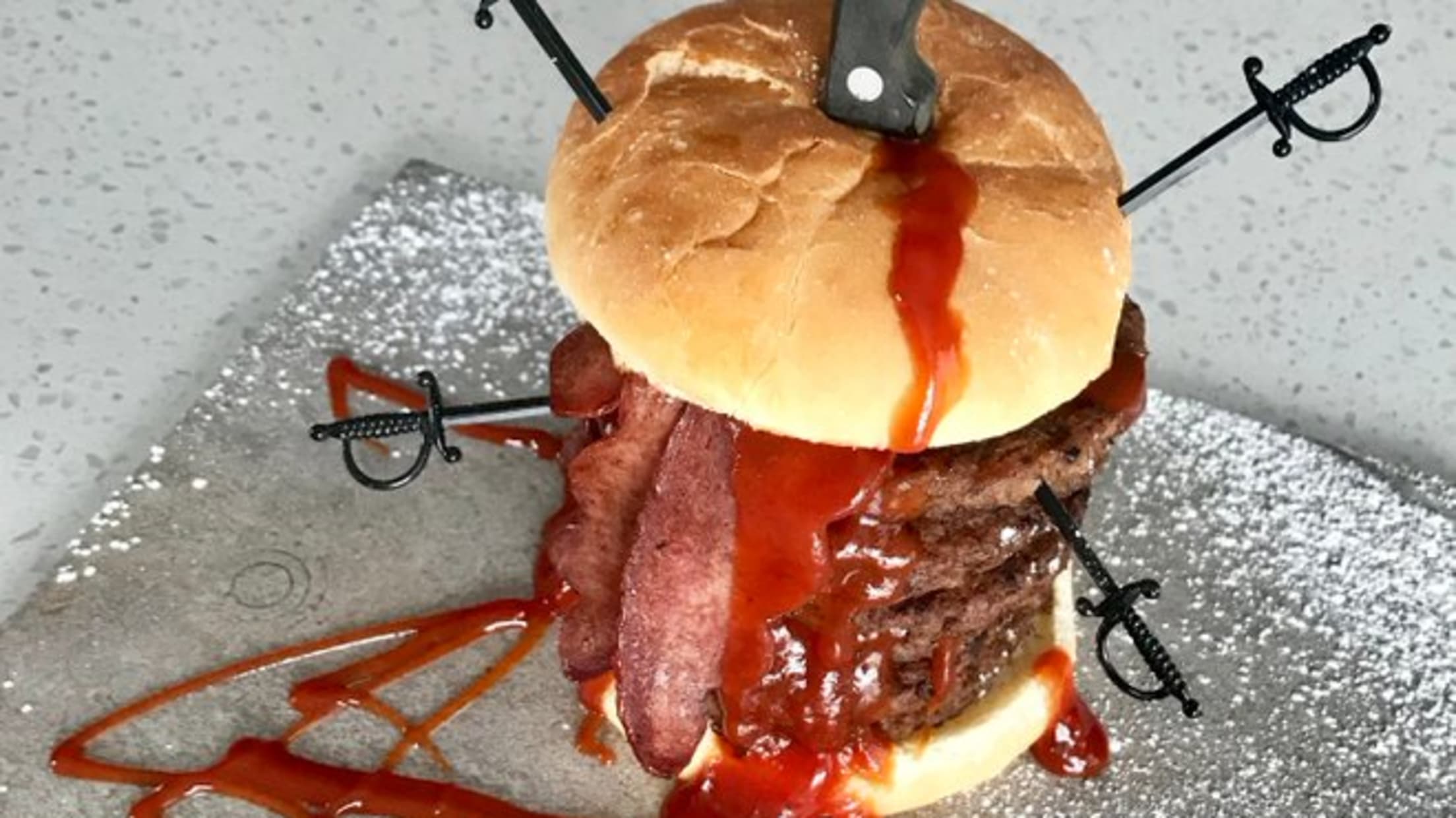 Sunday's episode of Game of Thrones didn't offer as much blood and gore as many fans anticipated going into the battle between the living and the dead. Luckily, those blood-thirsty fans have something else they can turn their attention to and it's not just the next three episodes of the show.
On May 11, the Hartford Yard Goats will host a Game of Horns night and it will feature the Seven Kingdoms Burger, which is sure to be bloody-looking enough to make up for the lack of death on Sunday.
Introducing the Seven Kingdoms Burger, available exclusively at DDP on Game of Horns Night May 11th. https://t.co/A2cnfWFPqb

⚔️ Seven all-beef patties, sriracha ketchup, dragon bacon, 4 families, one sword. pic.twitter.com/yUoZShkD1x

— Hartford Yard Goats (@GoYardGoats) May 2, 2019
The sudden availability of dragon bacon may not be a good omen for the continued health of Rhaegal and Drogon and the prevalence of sriracha ketchup in the presentation of this monstrous burger doesn't help their case.
Do the Yard Goats have inside knowledge regarding the final three episodes of Thrones? I guess we'll soon find out.
Eric Chesterton is a writer for MLB.com. He is an appreciator of the stolen base, the bunt against the shift and nearly every unconventional uniform design. He eagerly awaits Jamie Moyer's inevitable comeback.