Who's had the better 2018: Christian Yelich or Pete Davidson?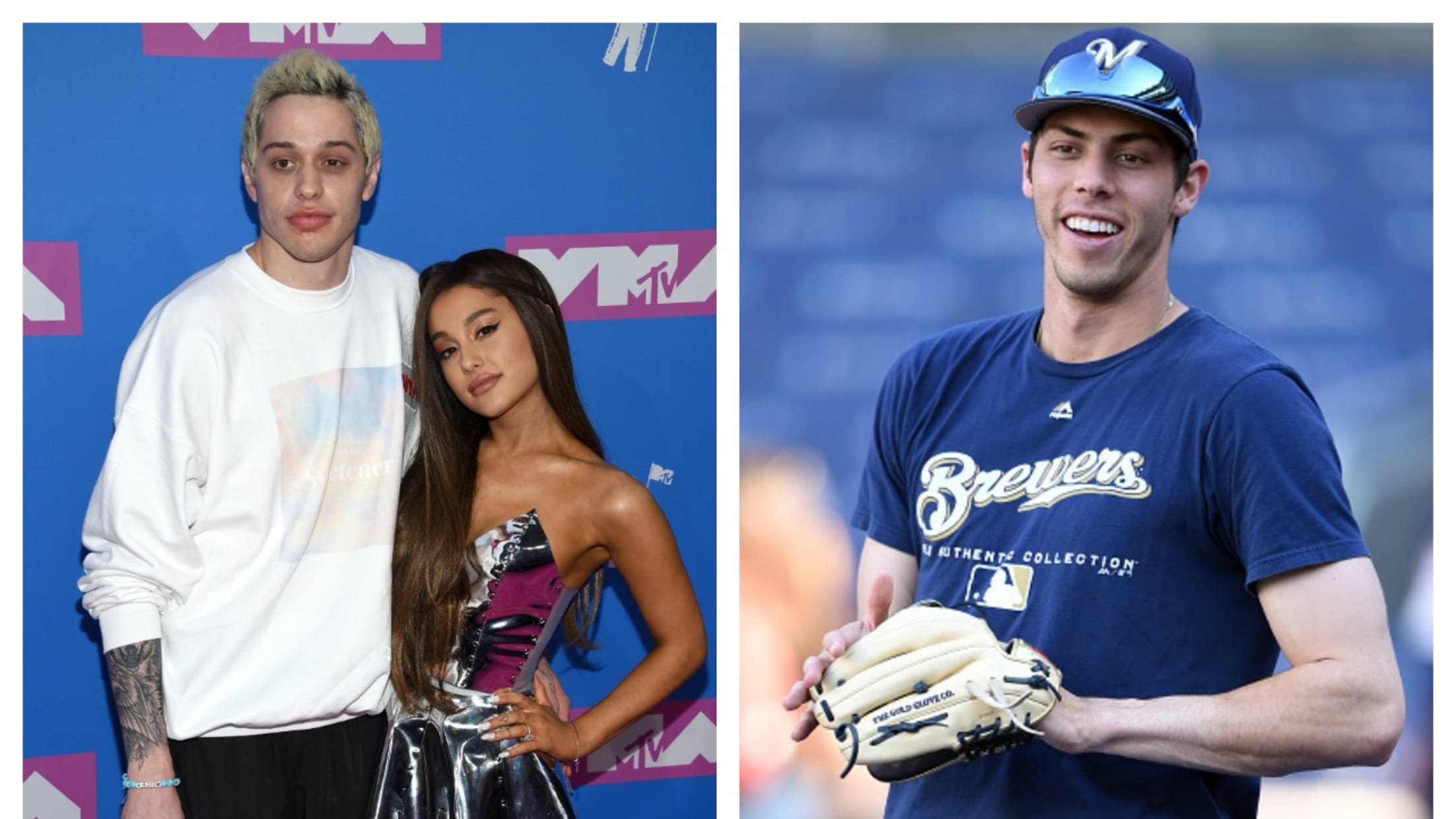 After years of waiting, the Christian Yelich Breakout has finally arrived. The Brewers outfielder is on pace to set career highs in home runs, batting average, on-base percentage and slugging percentage, as Milwaukee sits on the verge of its first postseason appearance since 2011. In this exclusive photo, you can see just how much fun the MVP candidate is having this season: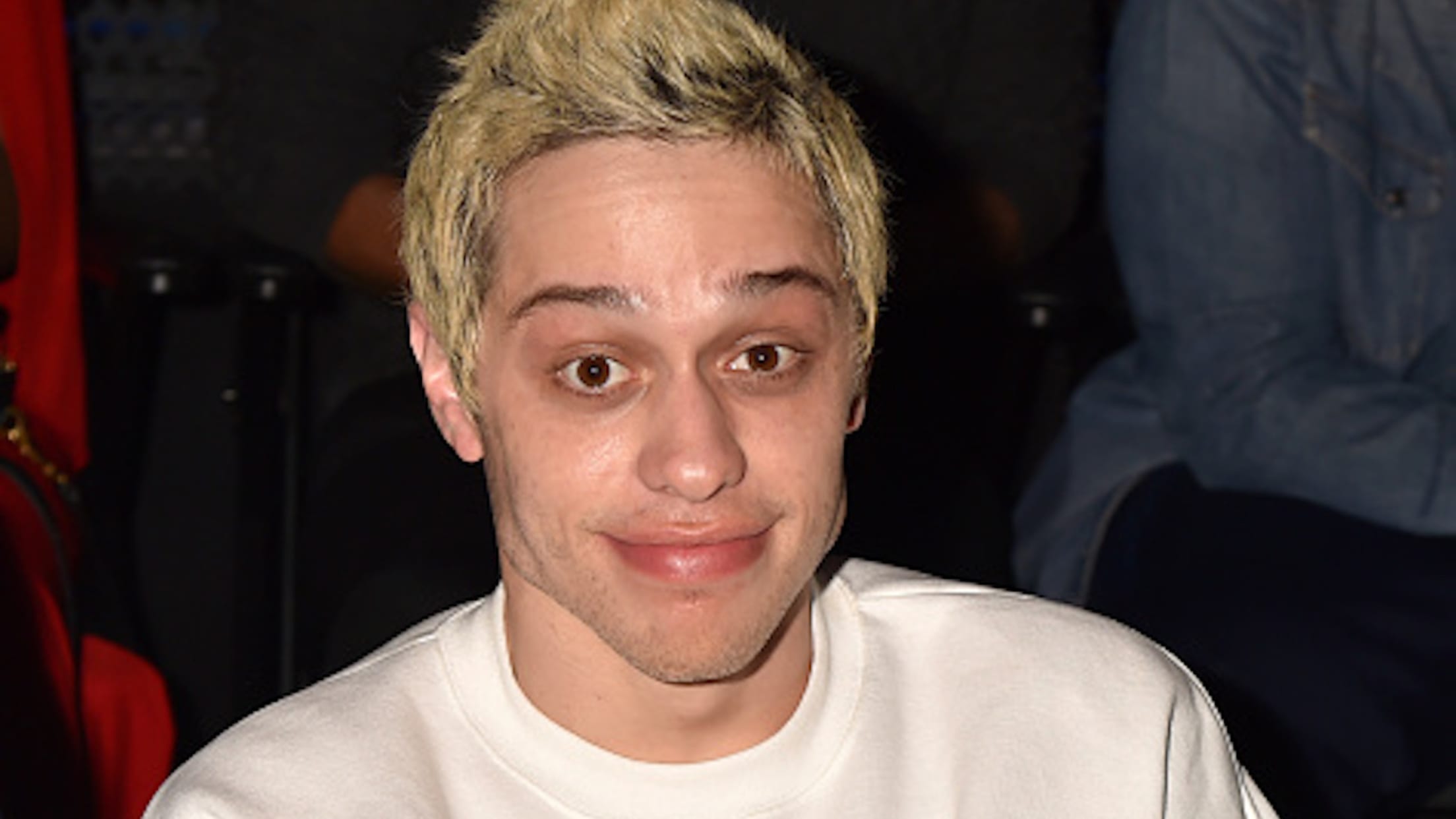 Er, wait. Sorry, that actually appears to be comedian and "Saturday Night Live" star Pete Davidson. You can understand the confusion, though: Not only do Davidson and Yelich look shockingly alike -- yes, even during Davidson's blond phase -- but they've both had career years in 2018.
But the question remains: Which lanky, dark-haired star has had the better year? It's time to go to the tale of the tape.
The zeitgeist
Davidson:
Davidson went from charming millennial stand-in to ubiquitous cultural presence seemingly overnight. He began dating and then got engaged to a world-famous pop star, and they became the subject of not one but several memes. He hangs out shirtless with Justin Bieber at New York Fashion Week, which is quite possibly the most zeitgeist-y collection of words in the human language.
He and Ariana Grande even attended Aretha Franklin's funeral last month, where they met and snapped some photos with former president Bill Clinton: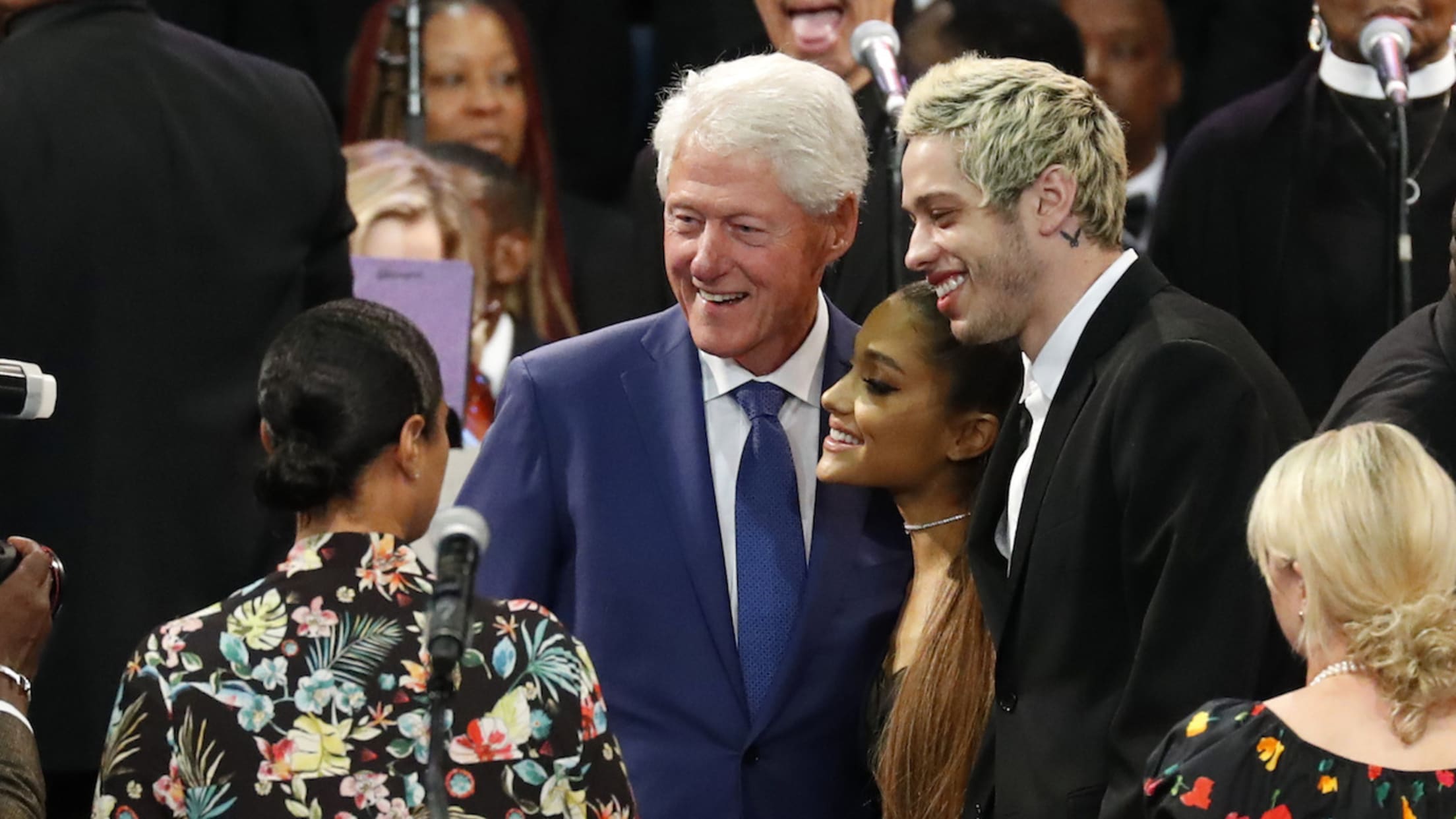 Yelich:
Sure, he's not linked to any pop stars, but what could be bigger than homering on one of baseball's biggest stages?
Professional success
Davidson:
Davidson's role on SNL continued to grow this year -- the diner/Les Miserables mashup was a particular highlight:
Plus, between starring in roasts and stealing scenes in Netflix comedies, his star is clearly on the rise.
Yelich:
Where to begin? For years, Yelich profiled as a solid, table-setting outfielder, the kind of guy who could play defense at all three spots while hitting a bunch of doubles -- a good player, but not a superstar.
He sure looks like a superstar now, though. Yelich has tapped into his power stroke at Miller Park, currently slashing .313/.381/.556 with 30 homers. (His previous career-high was 21.) A lot of those 2018 homers have been very, very clutch, and he's a big part of the reason why the Brewers currently sit in the top NL Wild Card spot.
Personal growth
Davidson:
Again: He got engaged! Congrats, Pete.
Yelich:
Again: Not yet engaged, but he does have an A-List house in Malibu now, which counts as personal growth in our book.
Now it's your turn to decide: Yelich or Davidson, who ya got?
Teams in this article:
Players in this article: