Skull and void! #CapsOn mandatory Monday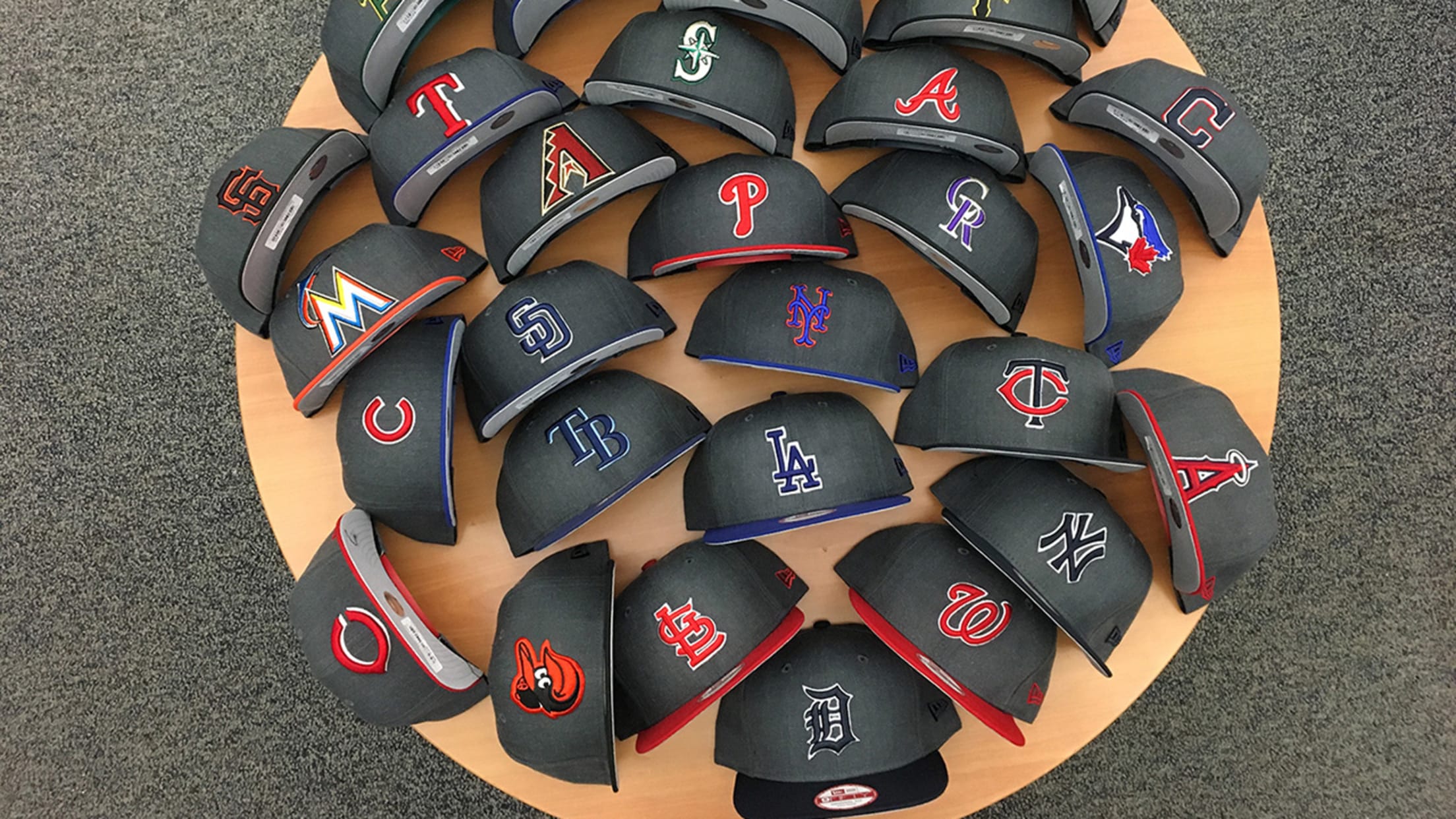 Monday was Opening Day and we hope you spent it the best way possible: Watching baseball all day long with your ballcap proudly displayed at school/work/inside your apartment. If you haven't yet, share a photo of yourself with the hashtag #CapsOn.
If you caught cap fever and weren't the lucky winner of @MLB's 30-cap giveaway, head over to MLBShop.com ASAP. After all, #CapsOn may have been Monday, but it's really a season-long event. You'll need one in order to make a great catch.
How did some celebrate the day? Glad you asked.
David Beckham made sure his cap was on:
David Beckham is all about #CapsOn. #OpeningDay

😍😍 pic.twitter.com/X29VEUHx91

— MLB (@MLB) April 3, 2017
Some fans went with some psychic predictions:
When you've already ordered your postseason merch in April >>> #capson #astros pic.twitter.com/McBDLSfNWR

— Scott (Astros fan) (@heyyyscott) April 3, 2017
Caps are great for celebrating (and gloating):
Charlie Brown got in on the act:
The beauty of Opening Day ⚾️ #capson pic.twitter.com/qvZrF3JH3D

— PEANUTS (@Snoopy) April 3, 2017
#capson #openingday #dodgers pic.twitter.com/TueaJkS3ai

— THINK BLEU (@ThkBleu) April 3, 2017
While others simply rocked them in the office:
My coworkers think I'm insane but I'm not bothered. What a win. (#CapsOn at work) #LetsGoDodgers ⚾️💙 pic.twitter.com/wLw94TSUwI

— Erica (@echotennyson) April 3, 2017
Need proof of just how good everyone looks in a cap? Gary Payton -- the glove -- has proof:
ESPN anchor Kenny Mayne went all in on the M's:
Good luck @RealKingFelix @Mariners #capson

Not an #ad. Just an opening of baseball deal.. pic.twitter.com/GHiikH5Y1u

— Kenny Mayne (@Kenny_Mayne) April 3, 2017
Benjamin Bratt made sure to get his Giants cap on:
Sporting Kansas City put together a stunning baseball tableau:
Russel Wilson wants #OpeningDay and #CapsOn to be a national holiday. We agree, Russ.
Opening day! @MLB #CapsOn pic.twitter.com/cH8uRugWTo

— Russell Wilson (@DangeRussWilson) April 4, 2017

Even dogs celebrate Opening Day:
@RedSox my puppy "Yastrzemski" has #CapsOn and is waiting for #OpeningDay 😁 pic.twitter.com/DudqQp0mEG

— Dep Sheriff Riccillo (@tedwill55500130) April 2, 2017
This prime doggo gets an 11/10:
Me and BoBo have our #capson ready to cheer on the #Nats @MLB @Nationals @masnNationals pic.twitter.com/vlgNgaEufj

— Thelton Hughes (@thelw2) April 3, 2017
Babies, too:
And, really, could there even be a #CapsOn celebration without a goofy, cartoon bird?
So ready for a new season of @Orioles baseball!!! #CapsOn #Birdland pic.twitter.com/n2zZN7PZaK

— Theresa (@GertieTheDino) April 3, 2017
Forgoing those puffy chef's hats, Iron Chef's Michael Symon showed off his Indians fandom:
You really don't want to be caught without your cap today. But you don't have to take our word for it -- just ask Roberto Alomar.
The only thing left to ask: How did you wear your cap? Do you prefer the lassic curved brim, or the style of your favorite cap-wearing celebrity?