Hernan Perez walked what felt like miles to douse Mike Moustakas with Gatorade, but hit Ryan Braun instead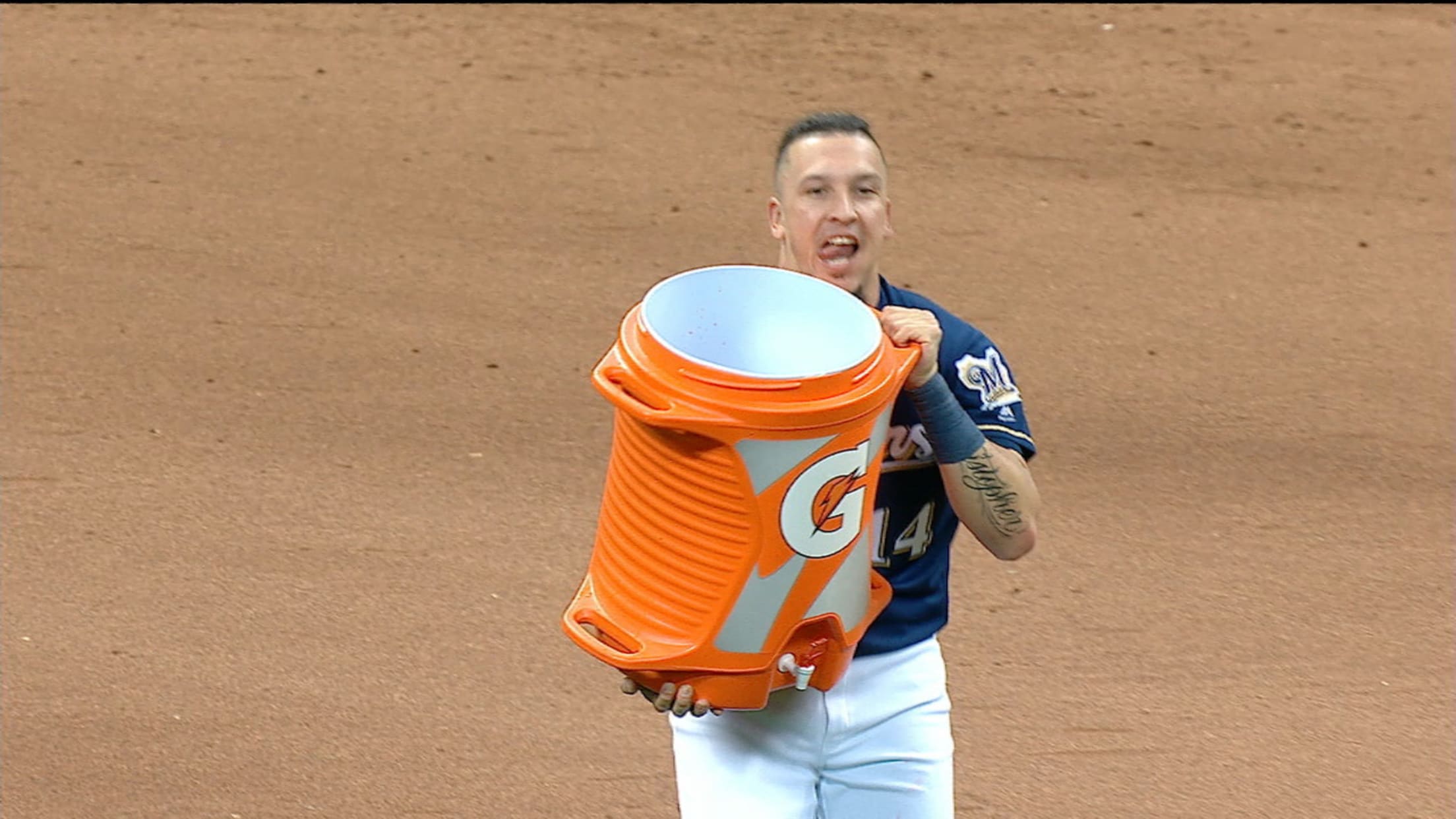 Mike Moustakas ended a wild, extra-inning NLDS Game 1 on Thursday between the Brewers and Rockies with a clutch two-out single in the 10th. You could practically hear the entire state of Wisconsin yell a relieved "Mooooooose" once the ball dropped down in right field.
As you might've guessed, Hernán Pérez was very excited about this result. The Brewers utility man picked up the Gatorade cooler and began the long trot out to center field -- where Moustakas was celebrating. We're not sure why it ended up taking him so long, maybe the cooler was really heavy or maybe Perez was tired, but Hernan was extrememly determined. And then, when he FINALLY got there, he mostly dumped it all on Ryan Braun.
Hey, it's the thought that counts.
Teams in this article:
Players in this article: