Huey Lewis overcame some early wardrobe struggles in his day as the Giants' first-base coach
The Giants welcomed a special guest to their coaching staff for Thursday night's Spring Training game against the Mariners. Rock and roller Huey Lewis presented the pregame lineup card and coached first base for the team, but didn't seem to be accustomed to the non-glamorous work.
Usually before a concert a sound tech brings out the setlist--the music equivalent of a lineup card. Lewis was given the baseball version of this task, but forgot a key piece of the coaching wardrobe: The belt.
By the time the third inning came around, Lewis had assembled a uniform complete with a fresh, shiny belt.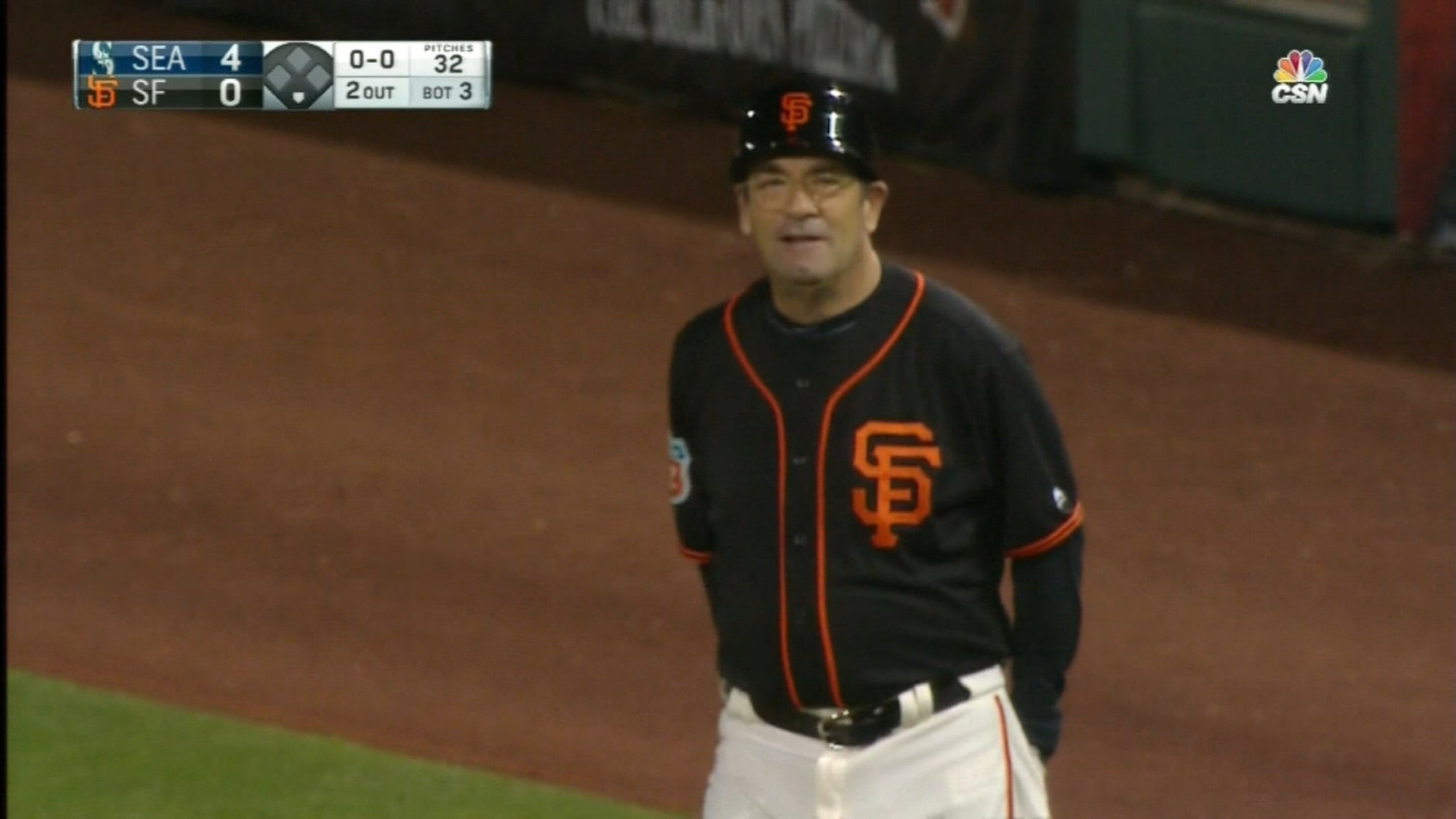 Early wardrobe difficulties aside, Lewis, who was raised in the Bay Area, seemed to acquit himself reasonably well to his temporary role. Under his tutelage, the Giants neither attempted a stolen base nor, as a result, were thrown out stealing.
We should all take pleasure in Lewis's brief tenure on the Giants coaching staff because, as we all know, he's Not Here for a Long Time.