Hunter Dozier's son was incredibly cute hitting a ball off a tee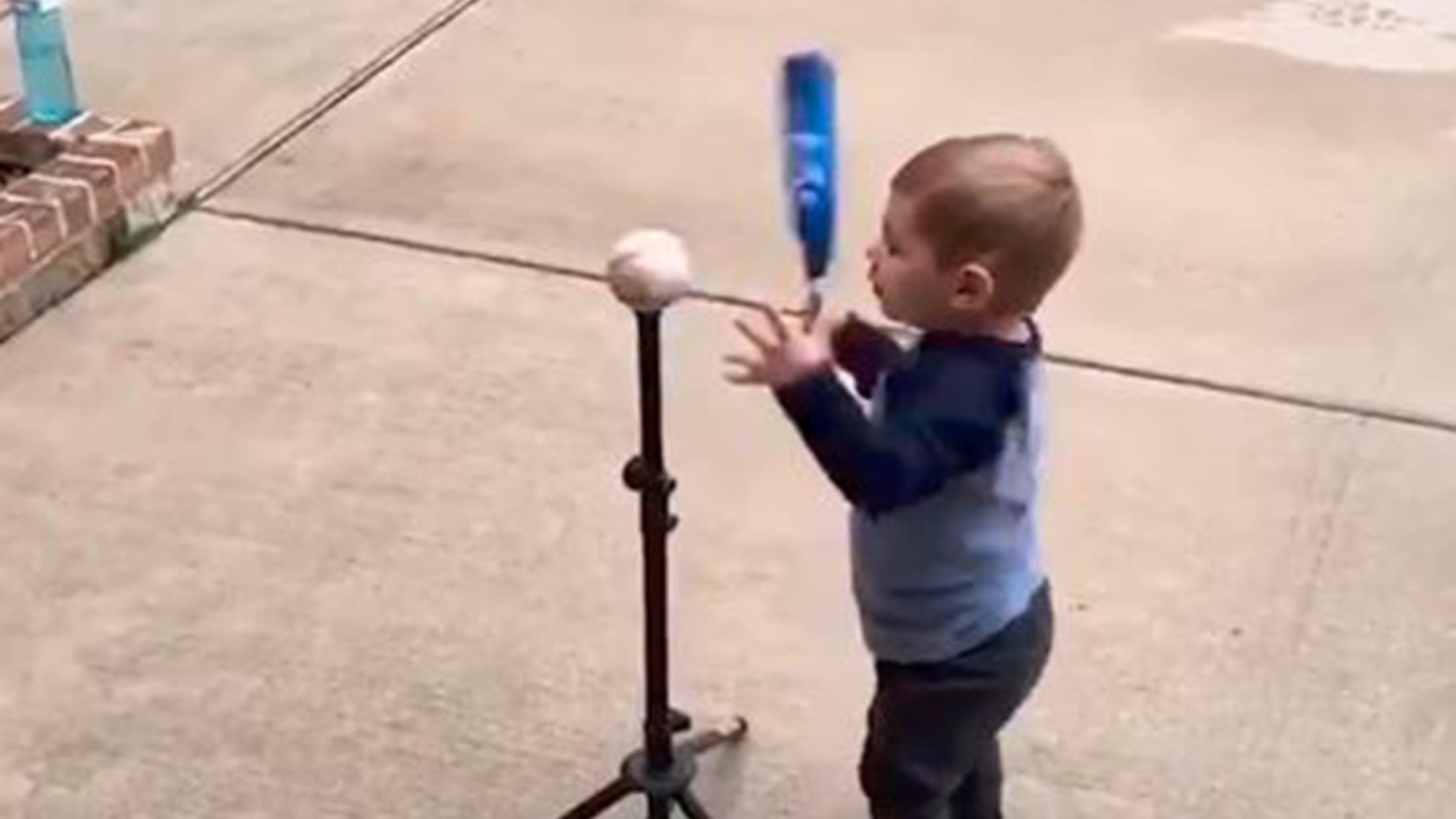 (Chesterton, Eric)
Father-son duos have a prominent place in baseball history. From the Griffeys and Bondses to the current day where Vladimir Guerrero Jr. and Fernando Tatis Jr. reside atop prospect lists, baseball has shown a special propensity to run in the family.
On Monday, we may have gotten a glimpse into the next generation of father-son duos when Royals first baseman Hunter Dozier posted a video of his 18-month-old son Bodhi getting in some tee work out in the driveway:
No offseason for the Dozier family. #AlwaysRoyal

🎥: @hdozier_17 pic.twitter.com/eEQE6SKfRV

— Kansas City Royals (@Royals) February 5, 2019
If this is what young Bodhi is capable of before his second birthday, one would think it won't be long until he's putting swings on the ball that would even make his dad jealous.