You need to watch Hunter Pence's amazing postgame speech to his Dominican Winter League team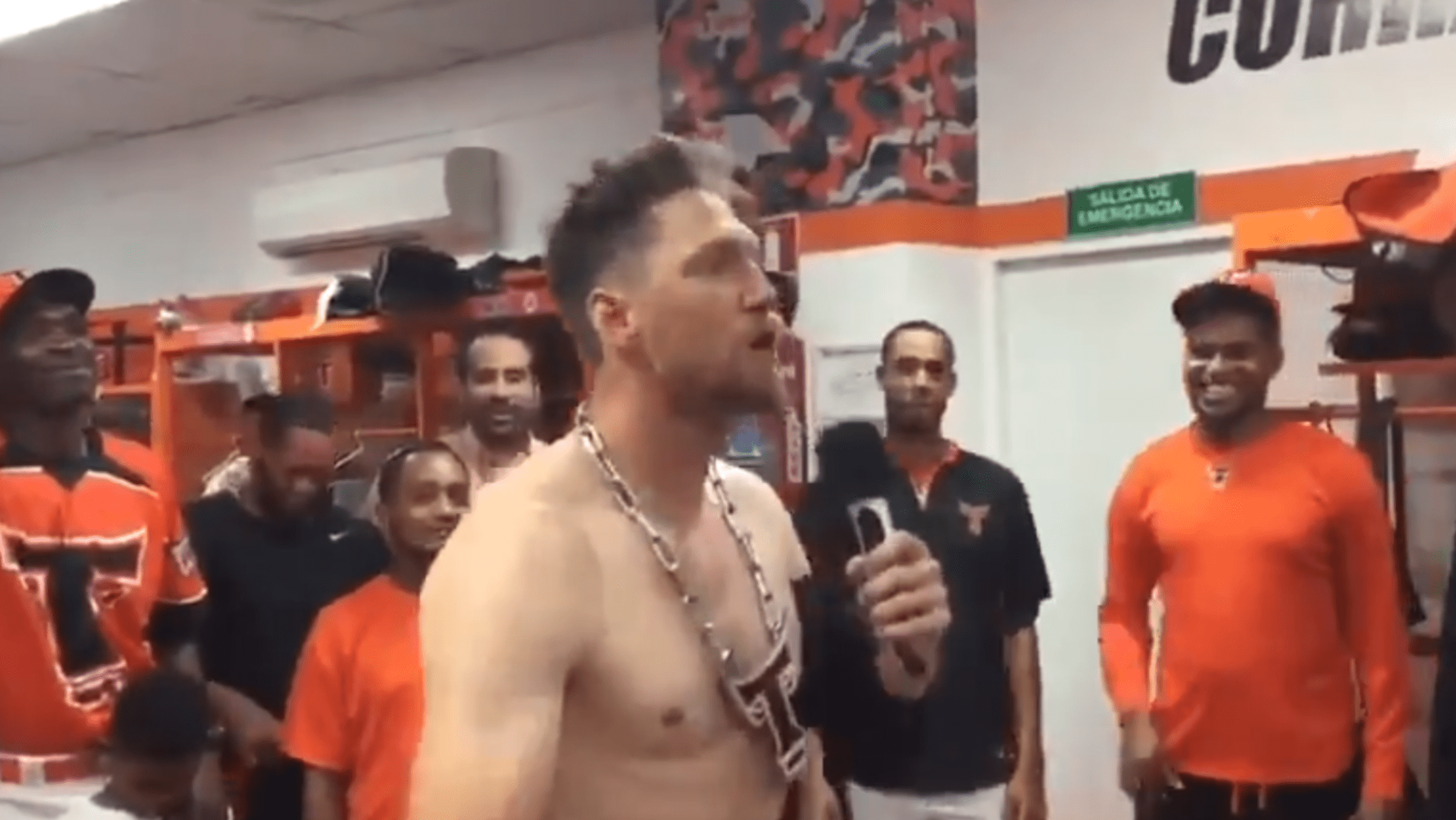 Despite perpetually looking like each of his limbs are being seperately controlled by a series of children with video game controllers, Hunter Pence has put together one heck of a big league career. After breaking into the Majors with the Astros in 2007 looking like the dude from QWOP, he's been to three All-Star Games and won two World Series while compiling 1,701 hits and 224 homers.
But now he's a free agent for the first time, and Pence finds himself at a bit of a crossroads with his future in the bigs a question mark. Instead of spending his offseason worrying about what the future holds, the eclectic outfielder recently latched on with the Toros del Este of the Dominican Winter League and immediately started doing weird Hunter Pence things.
#ToroVideo desde las gradas @hunterpence 1er HIT y 1er RBI#AquiToSomosToros pic.twitter.com/lZZGcFsadt

— Toros del Este (@TorosdelEste) December 7, 2018
And even though Pence is barely a week into his Toros tenure, it already looks like he's gained the respect of his teammates. Make sure you're sitting down before you watch Pence's roaring postgame address -- it's got big energy.
.@hunterpence has been playing winter ball for like a week and he's already a clubhouse favorite. 😂

(🎥: @TorosdelEste) pic.twitter.com/a7qfXTMELo

— Cut4 (@Cut4) December 12, 2018
There are a lot of great motivational speakers out there in baseball, but I'll take a shirtless Hunter Pence rocking a Dominican Winter League team's logo as a chain every single day of the week and twice on Sundays. I hope this dude plays forever.
Jake Mintz is the louder half of the Cespedes Family BBQ. Despite a torn UCL in his right elbow, he still finds a way to tweet excessively during baseball games.
Teams in this article:
Players in this article:
Topics in this article: