This Hunter Renfroe grand slam, pose and bat-flip belongs in an art museum
In the fifth inning of Sunday's Reds-Padres game, Hunter Renfroe put his team up, 4-2, by obliterating a grand slam off the Western Metal Supply Co. building in left field. Padres fans were happy, his teammates were happy and, judging by his celebration right after the swing, Hunter Renfroe was a very happy dinger-making man.
Look at that delightful pose and casual, your-services-are-no-longer-needed-here bat flip. Put it in an art museum. Put it in every art museum.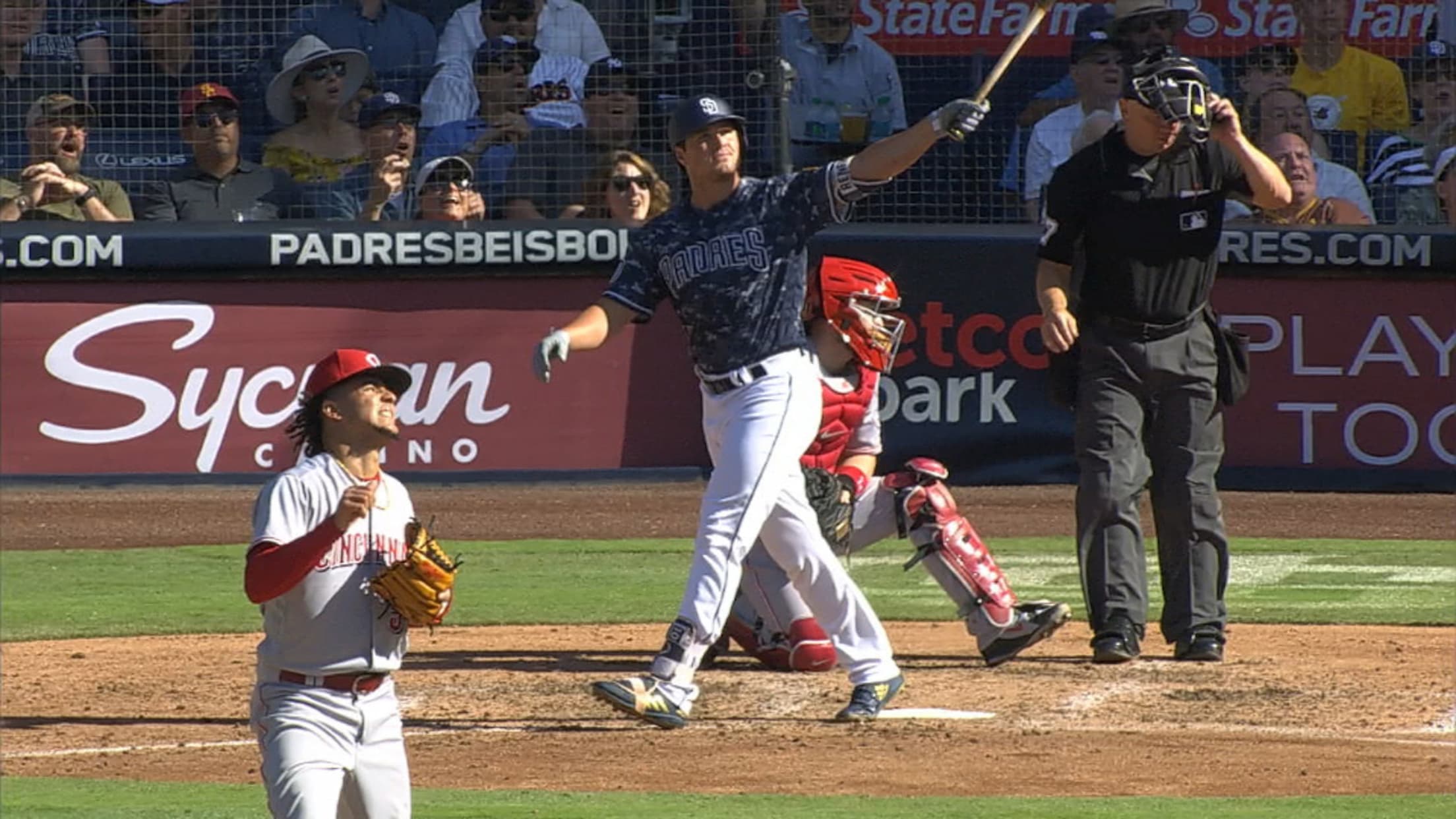 Teams in this article:
Players in this article: