Please enjoy this photo of Ichiro and Ken Griffey Jr. getting ready to head to Japan for Opening Day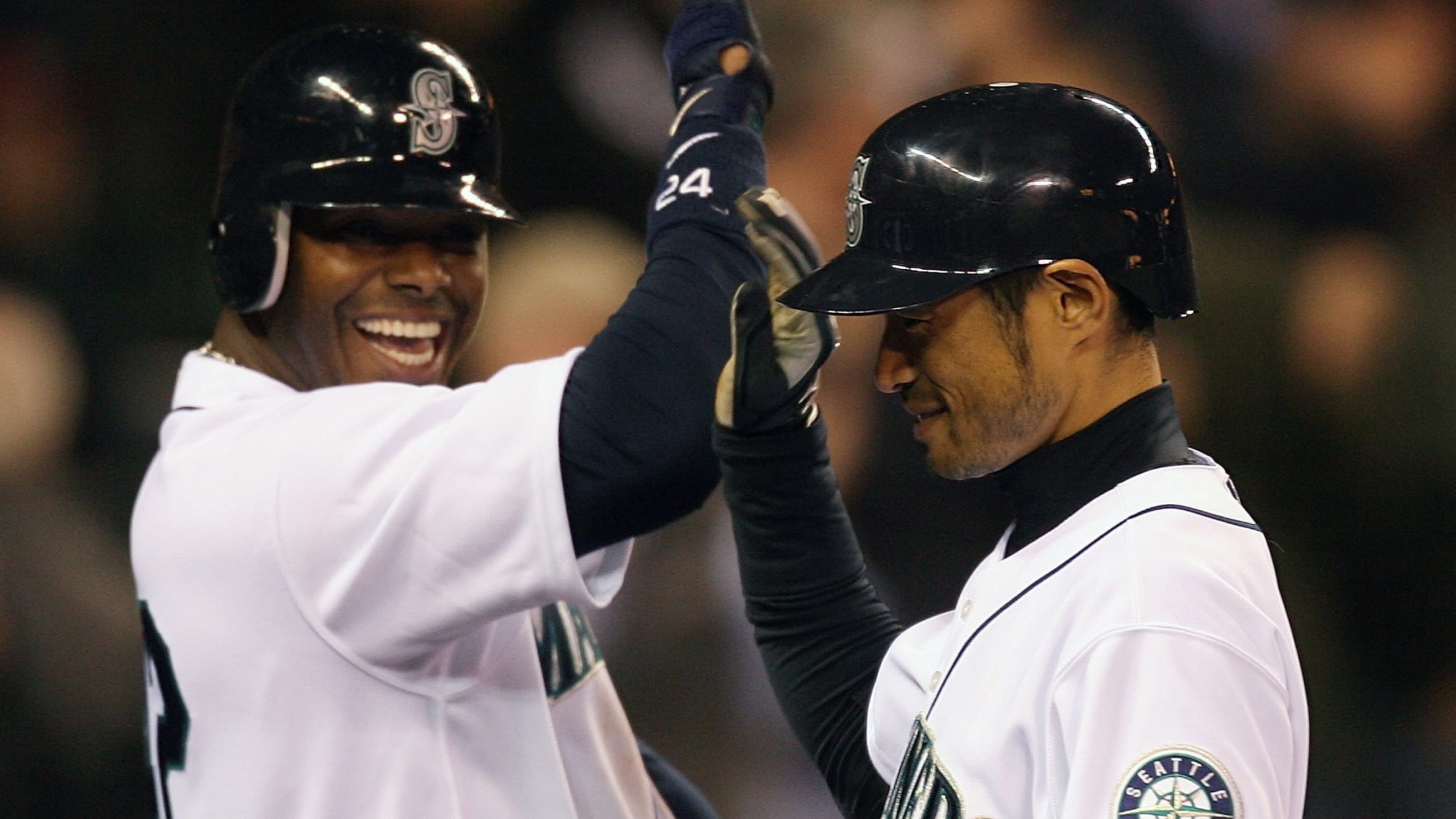 Next Wednesday, the Tokyo Dome will surely be rocking as the Mariners and A's prepare to open the 2019 MLB season with a pair of games. And why not? Baseball will be back, Ichiro Suzuki will be in town on the Mariners roster and legends like Ken Griffey Jr. and Rickey Henderson will be there as well to join in the festivities.
The pure star power of Ichiro and Griffey alone would be enough. Few baseball players in the past 30 years have reached their level of celebrity, and the Mariners are fortunate enough to list both of them among their elites. Since they were both with the team in Spring Training, the Mariners were also able to snap this photo of the two heading off to begin their journey to Japan:
Just a couple of 🐐🐐 heading to Japan. pic.twitter.com/FnTD89ay9k

— Seattle Mariners (@Mariners) March 14, 2019
It's not too often that you see nearly 6,000 hits and 150 WAR in just one photo, but that's the kind of flair that Ichiro and Griffey bring.
Although their peaks in Seattle did not overlap at all due to Griffey's trade to the Reds a year before Ichiro's arrival in Major League Baseball, they did play together when Griffey returned to the Mariners at the end of his Hall of Fame career. Ichiro counted Griffey as one of his heroes growing up, so it was a thrill to finally play alongside him -- especially as they were carried off the field at the end of the 2009 season:
We'll have to cross our fingers and hope that we get more buddy comedy photos together of them as they hang out in Tokyo.
Teams in this article:
Players in this article:
Topics in this article: