Ichiro is back at Mariners camp and he's signing lightsabers for his teammates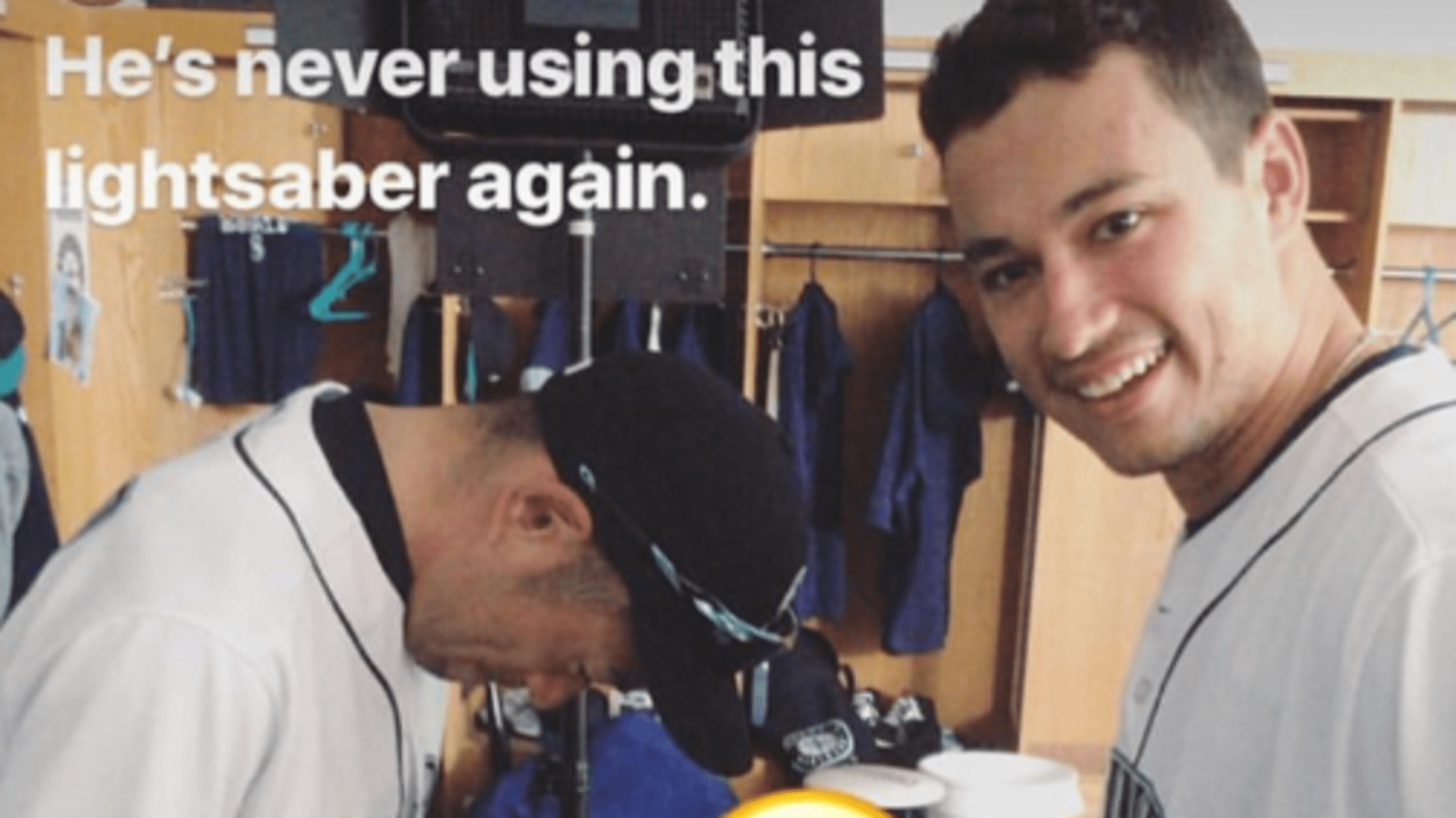 Before they were professional baseball players, most Major Leaguers were baseball fans. As kids, they looked up to and idolized big leaguers, just like the rest of us, so it's never a surprise when guys ask their teammates or opponents for the occasional autograph.
Ichiro Suzuki is definitely one of those guys who gets autograph requests from other players more often that you'd think. The dude is a legend: He's been playing baseball longer than some of us have been alive. So, it wasn't that weird that Mariners starter Marco Gonzales recently asked Ichiro to sign something for him. The weird part, or at least the unique part, was what Gonzales had Ichiro sign.
I have no idea why Gonzales just had a lightsaber on him (it might have something to do with one of those iconic Mariners commercials), but an Ichiro-signed lightsaber instantly rockets up to the top of coolest baseball memorabilia out there. Hopefully more young Mariners keep asking the future Hall of Famer to sign random Star Wars-related items. I'll be patiently waiting for Shed Long's Ichiro-signed Stormtrooper helmet.
Teams in this article:
Players in this article: