Six reasons why Ichiro should be the next unanimous Hall of Famer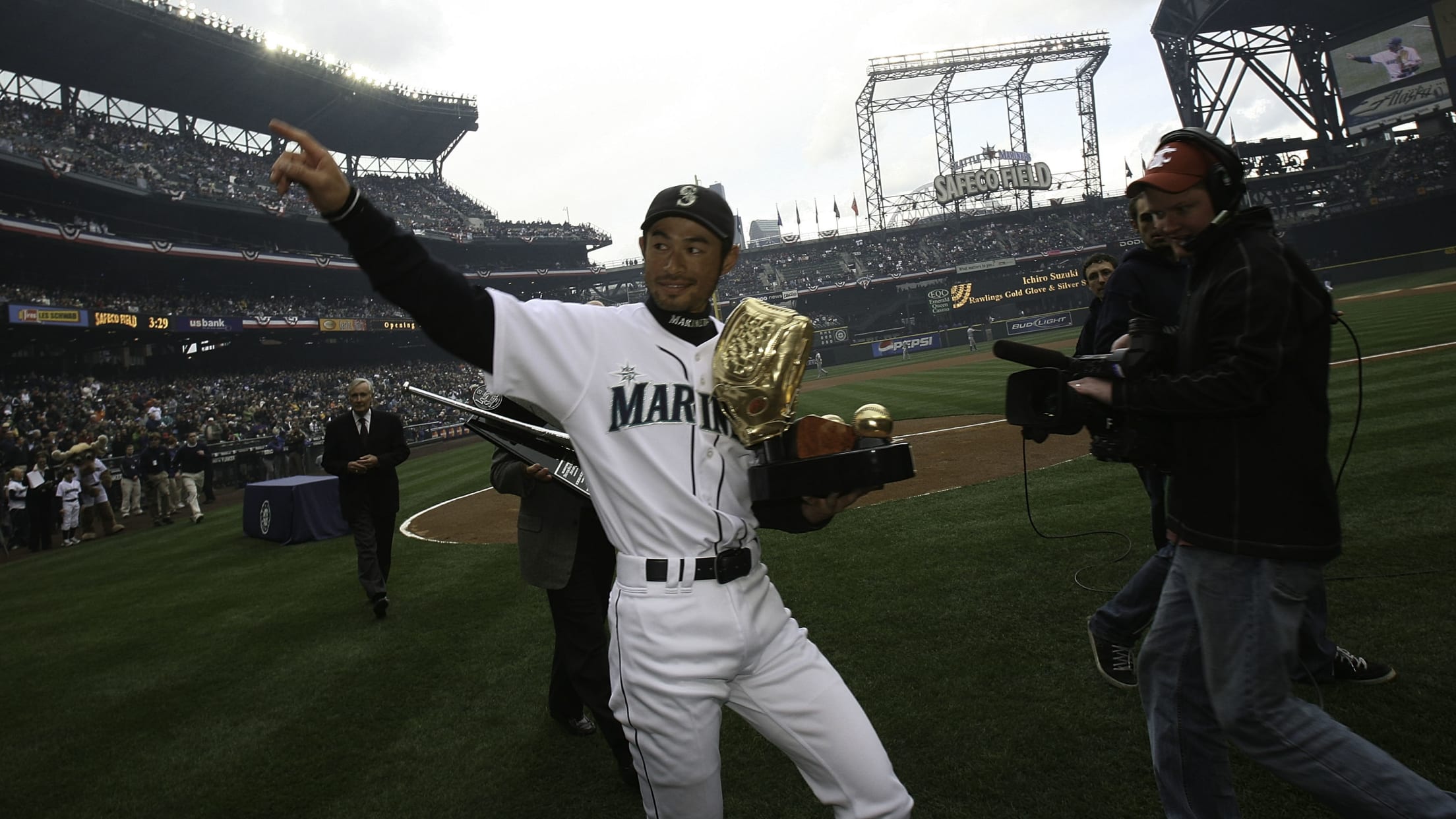 (Otto Greule)
After he moved to the Mariners' front office in May, some thought that the sun had set on Ichiro Suzuki's iconic career. But earlier this week, the Mariners announced they'd signed the 45-year old outfielder to a Minor League contract -- giving him one more opportunity to play in his home country when Seattle opens the 2019 MLB season in Japan against the Athletics.
There's no doubt that the 10-time All Star will waltz into the Hall of Fame the first year he's eligible. But all the hype surrounding Mariano Rivera's unanimous selection to Cooperstown earlier this week got me thinking about how Ichiro deserves that honor, too. It's an extraordinarily rare one, but who better to receive it than Ichiro, perhaps the most one-of-a-kind baseball thing we've ever seen. Many believe that upcoming Hall of Fame candidates like the unimpeachable Derek Jeter could get 100 percent of the vote, but I believe no one else, not even the captain, is worthy of that honor before Ichiro.
Here are the six biggest reasons Ichiro deserves to be the next player to get 100 percent of the vote.
He's the most popular baseball player of all time
The population of Japan in 2001 -- Ichiro's debut year in the Majors, in which he won AL Rookie of the Year and MVP honors -- was around 127 million people, most of whom could tell you something about their countryman's baseballing exploits. The dude was so famous over there that they once had to smuggle him out of a hotel in a rug to avoid crowds. His agent once claimed that if you wrote "Ichiro" on a package, and nothing else, and sent it to Japan, it would find its way to him.
And of course he was adored in the U.S. as well, but part of what makes him so iconic over here is that no one has ever really hated Ichiro. He was never anyone's villain. Think about his generation's most popular players: Red Sox fans despised Derek Jeter, Cubs fans hated Albert Pujols and everyone was always mad at Alex Rodriguez. But not Ichiro -- the man had no enemies, no boo-ers or jeerers. A truly unique sports figure beloved by all.
He's the all-time hit king
When you add the 3,089 hits Ichiro has in MLB to the 1,278 he racked up in Japan you get the number 4,367, which is 111 more hits than Pete Rose had over his career. Sure, you can make the argument that Ichiro may have benefited from lesser competition in Nippon Professional Baseball, but it's not his fault that he didn't get to the Majors until he was 27. Besides, Japan's baseball seasons have about 30 fewer games than MLB's -- so, actually, if Ichiro had played in the U.S. his whole career, he might have had even more hits than he does now.
And if you don't feel like arguing about the all-time hits record, let me show you a picture of the guy who has MLB's single-season hits record (262 base knocks in 2004).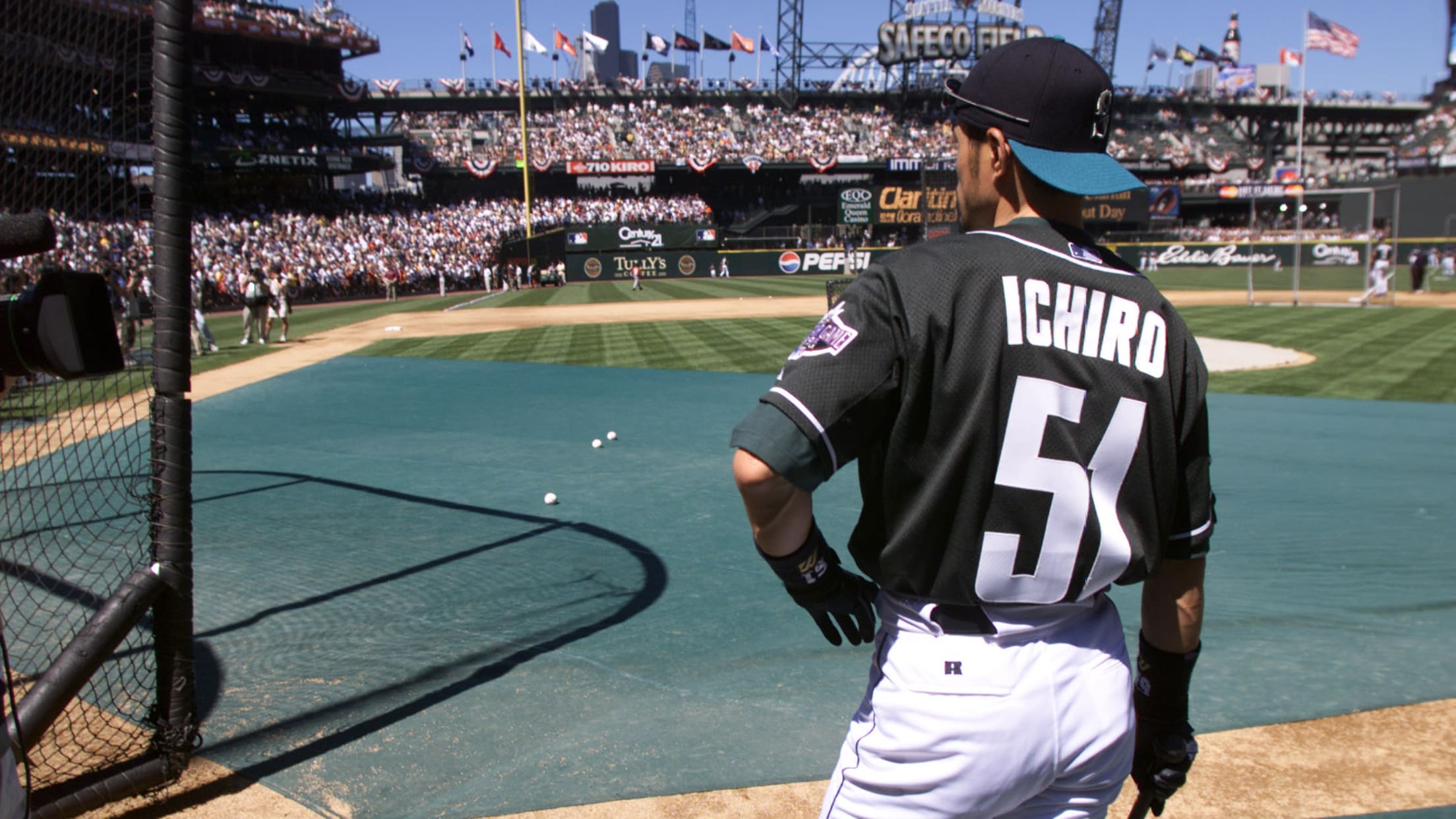 He helped make baseball global
Baseball was a huge deal in Japan way before Ichiro ever picked up a bat, but he took things to another level. Hideo Nomo's success in the 1990s proved that Japanese pitchers could succeed in the bigs, but before Ichiro, people were skeptical that Japanese hitters could do the same. That is, until Ichiro showed up in Seattle and obliterated the competition, inspiring a whole generation of Japanese players like Shohei Ohtani to come and show what they could do in America.
He's a quote machine
Who votes for the Hall of Fame? Sportswriters. What do sportswriters love? A good quote. Who happens to be an endless fountain of amazing quotes? Ichiro. There are so many amazing ones to choose from, but here's my personal favorite (from this 2009 New York Times piece).
He's played forever
Ichiro played his first game of professional baseball in 1992, the same year that Manny Machado, Mookie Betts and Bryce Harper were all born. Check out this incredible graphic we put together last season that shows just how preposterously long he's been playing baseball.
He loves baseball more than anyone else
Even when he moved to the front office last season and was technically forbidden from watching games from the dugout, Ichiro was still one of the first players on the field after each victory, threw batting practice regularly and was always around to help out younger hitters. There's something so beautiful about how, after 27 years of the grind, he's still madly in love with the sport that he's already given so much of himself to.
Teams in this article:
Players in this article: