Ichiro gave a surprise gift at Hitoki Iwase's retirement party ... then immediately left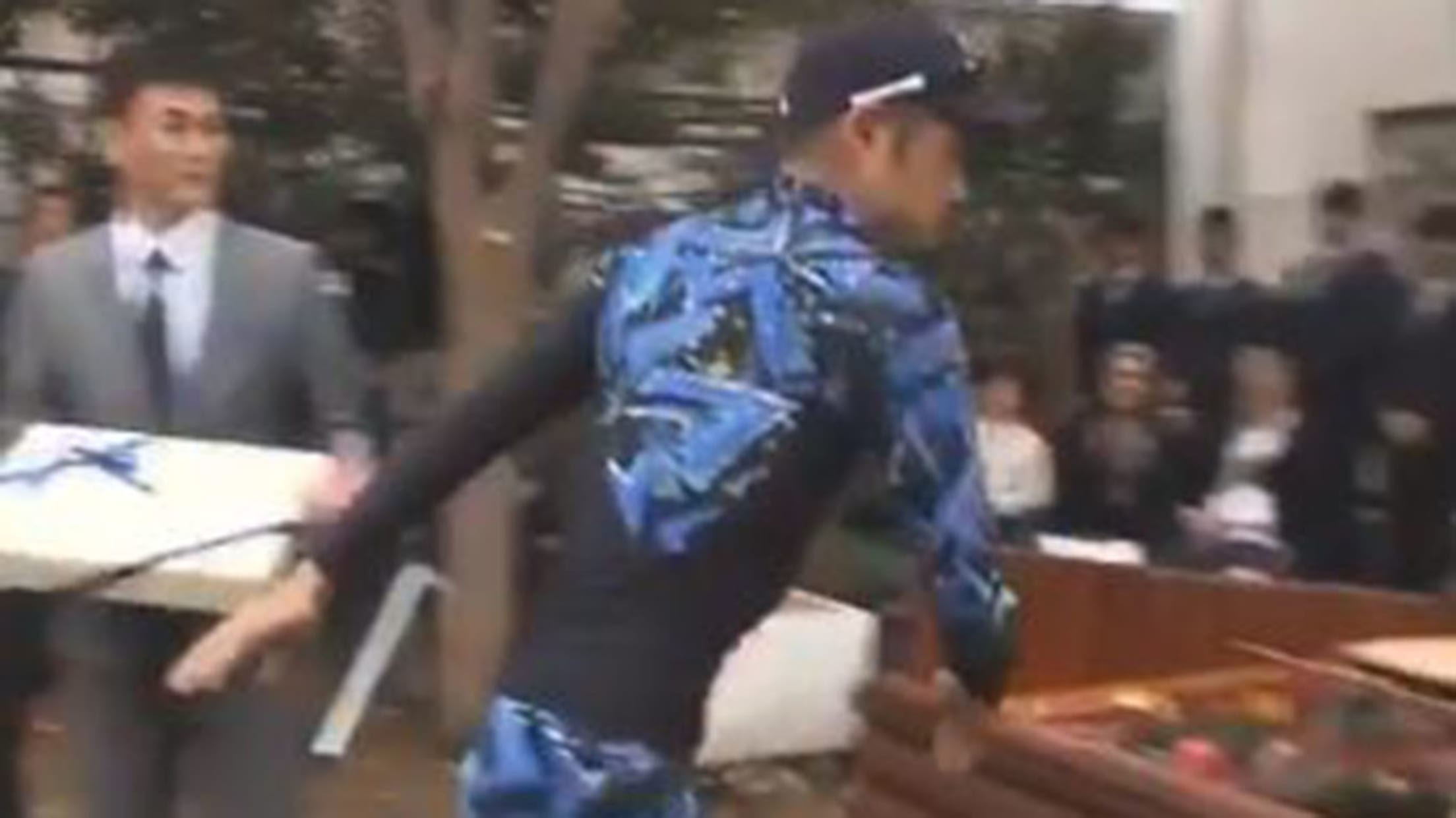 (Chesterton, Eric)
Ichiro has been around baseball long enough that he always seems to know the right thing to say or do at a particular moment. That proved to be the case at NPB saves leader Hitoki Iwase's retirement ceremony.
While everyone else was dressed up to celebrate the occasion, Ichiro made a surprise entrance in a baseball cap and jumpsuit to deliver a retirement gift to Iwase:
Ichiro Suzuki update: he made a surprise appearance at LHP Hitoki Iwase's retirement ceremony, delivered him a gift, and left right away. What a character this dude is. pic.twitter.com/Siix9JspTv

— Sung Min Kim (@sung_minkim) November 18, 2018
Clearly, Ichiro wasn't dressed for an extended appearance at the ceremony, so he didn't waste any time with pleasantries. He simply delivered his gift, negotiated the landscaping and made a quick exit. Iwase didn't even have to open the box, Ichiro's unique delivery was gift enough.