Ken Griffey Jr., Rickey Henderson will once again stand in a batter's box during Japan Opener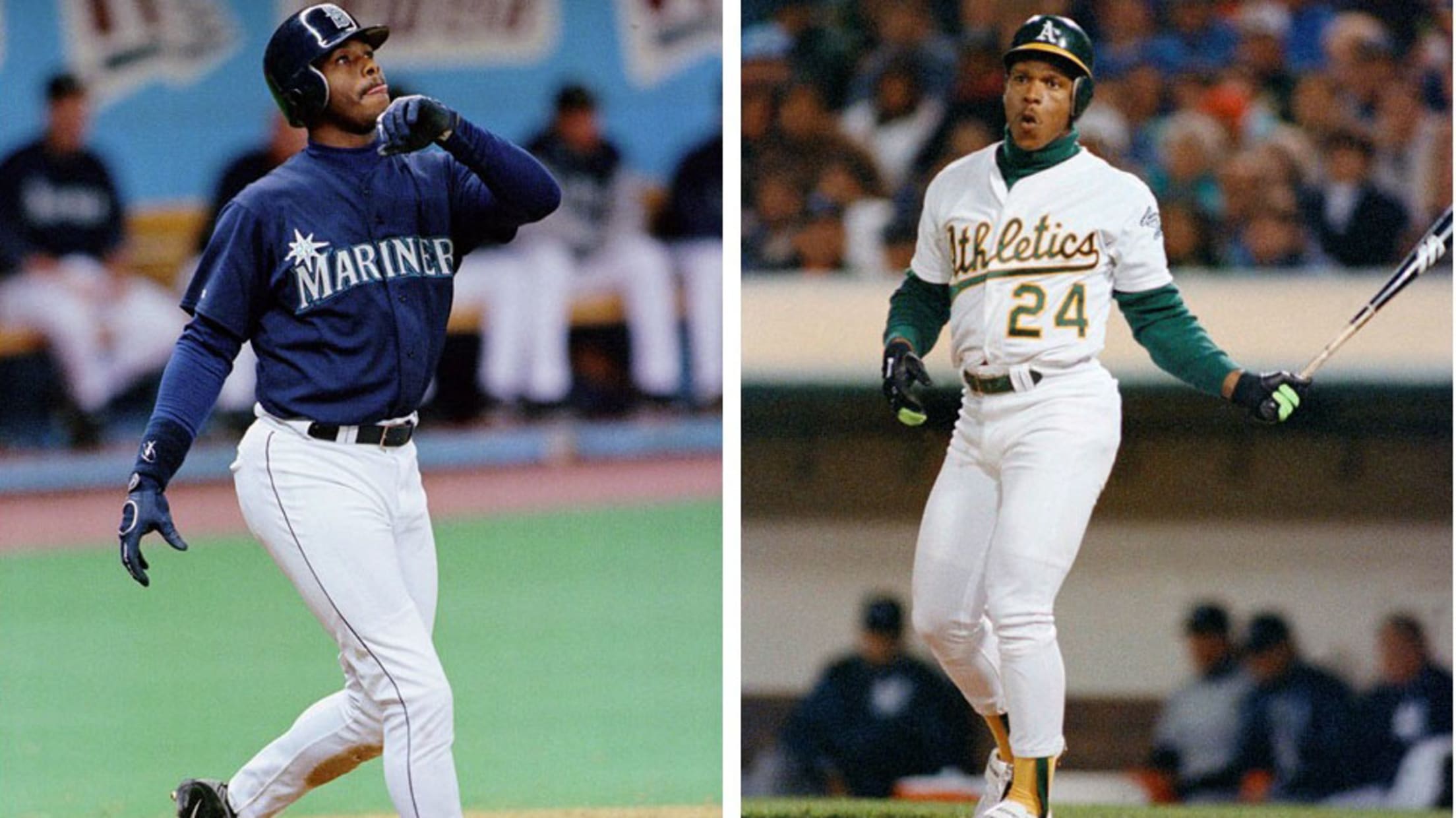 It's hard to believe, but Major League Baseball's Opening Day is just EIGHT days away. The Mariners and A's will square off at the Tokyo Dome for a two-game series from March 20-21. Left-hander Marco Gonzales will open things up for the Mariners, while Mike Fiers handles the honors for Oakland.
But, much more importantly, on Tuesday, we learned who will be part of the first pitch ceremonies. Along with Japanese legends Masanori Murakami and Kenji Johjima, the world will once again see franchise legends Ken Griffey Jr. and Rickey Henderson standing in a batter's box.
Information regarding ceremonial first pitches for the 2019 MGM MLB Opening Series in Tokyo, Japan have been announced. Several former MLB/NPB players will be featured, as well as Hall of Famers Rickey Henderson and Ken Griffey Jr. pic.twitter.com/dncGJ4KSep

— MLB Communications (@MLB_PR) March 12, 2019
It is typical for a person (or thing) to stand as a hitter during first pitches in Japan, but will Griffey take it to another level and bring a bat? Will he swing that beautiful swing?
Will Rickey draw a 14-pitch walk, or hit a homer of his own? Will he trot around the bases like he's dancing at his best friend's wedding?
We'll all just have to tune in and see.
Teams in this article:
Topics in this article: