Jushin Liger threw a first pitch in Japan and then wrestled the team's mascot to the ground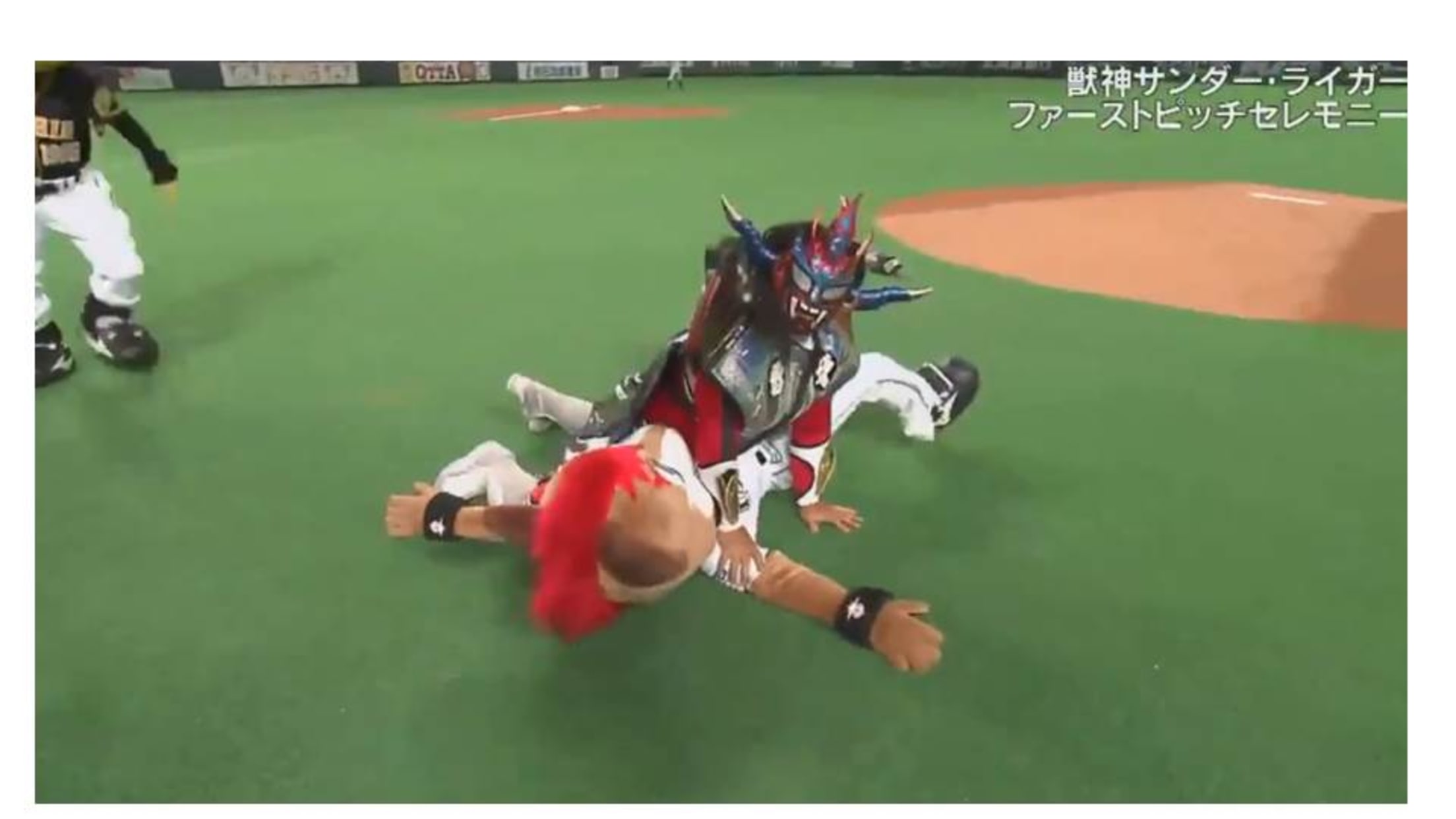 Worldwide wrestling phenom Jushin "Thunder" Liger threw out a first pitch before a recent Hanshin Tigers vs. Hokkaido Nippon-Ham Fighters game. But instead of throwing the ball over the plate, Liger threw the ball at Fighters mascot Frep the Fox. Frep, as you might imagine, was none too pleased and charged the mound.
Hanshin's mascot To Well called for a wrestling match and Liger handled poor Frep in very short order:
Only in Japan can a first pitch lead to a wrestling match.

(via @FightersPR) pic.twitter.com/j9CWrxvUdO

— Cut4 (@Cut4) June 13, 2018

So yes, that all really happened. You may now go about the rest of your day.