Ichiro slapped a pitch through the infield to tie Derek Jeter for the most all-time Interleague hits
Over the course of his career, all Ichiro Suzuki has done is get base hits -- when not making mind-bending defensive plays, of course. Hit after hit year after year helped Ichiro climb toward the 3,000 plateau, a total he finally hit last August.
Ichiro's Marlins beat the A's, 8-1, on Tuesday at Marlins Park thanks to homers from Giancarlo Stanton and Marcell Ozuna -- but Ichiro reached yet another career milestone in the bottom of the eighth, and he did it in typical Ichiro style. Facing A's reliever Zach Neal, Ichiro did that effortless put-the-ball-in-play-by-any-means-necessary thing he does so well and sent the baseball off the mound and into center field.
In doing so, he collected his 364th career hit in Interleague games, tying him with The Captain himself, Derek Jeter.
With a handful of Interleague games left on the Marlins' schedule this season, might Ichiro pass Jeter for all-time base hit supremacy? We wouldn't be surprised, and neither should you.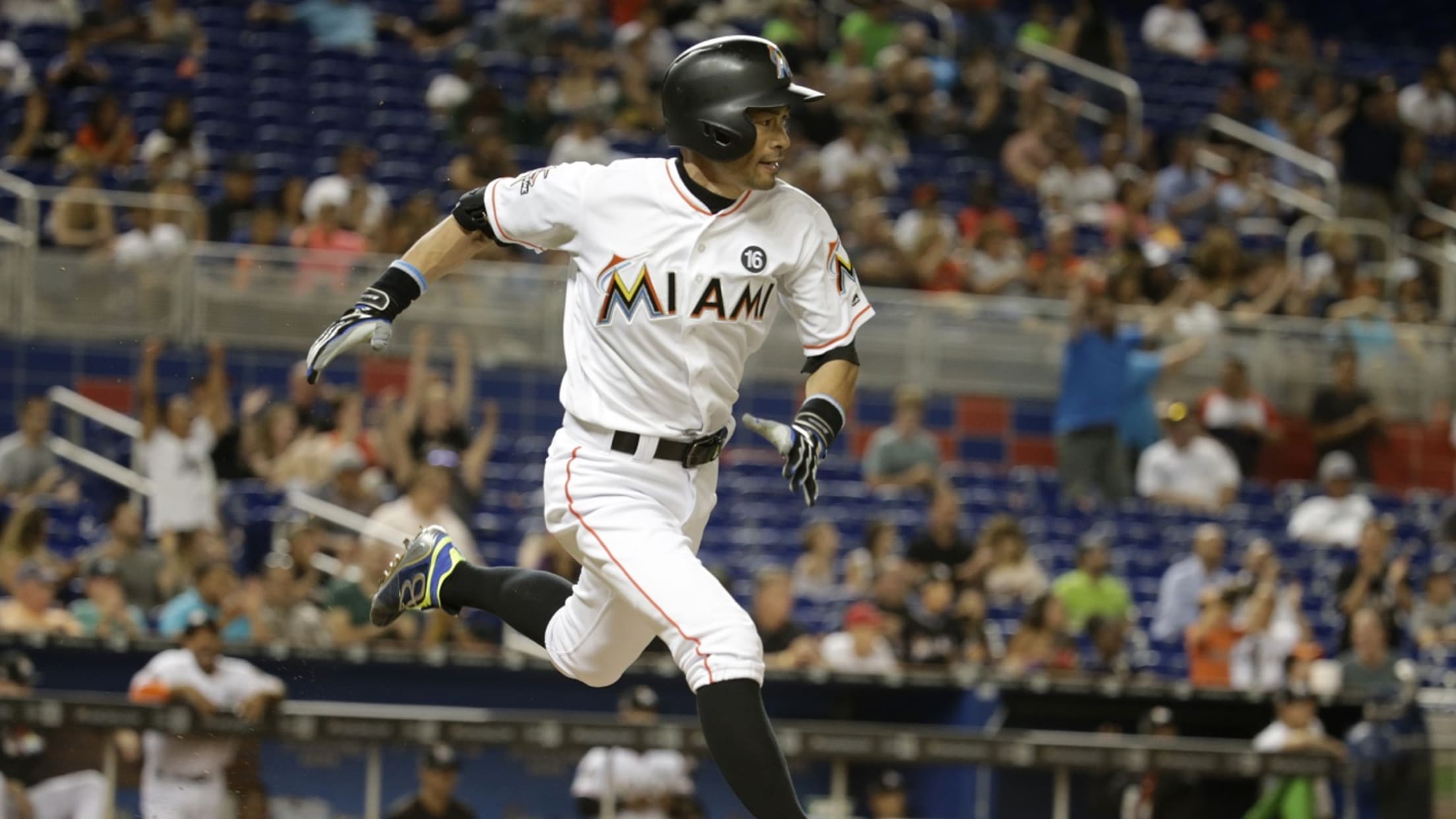 Teams in this article:
Players in this article: