The Indians' scoreboard was just the latest shot in Terry Francona's prank war against Kevin Cash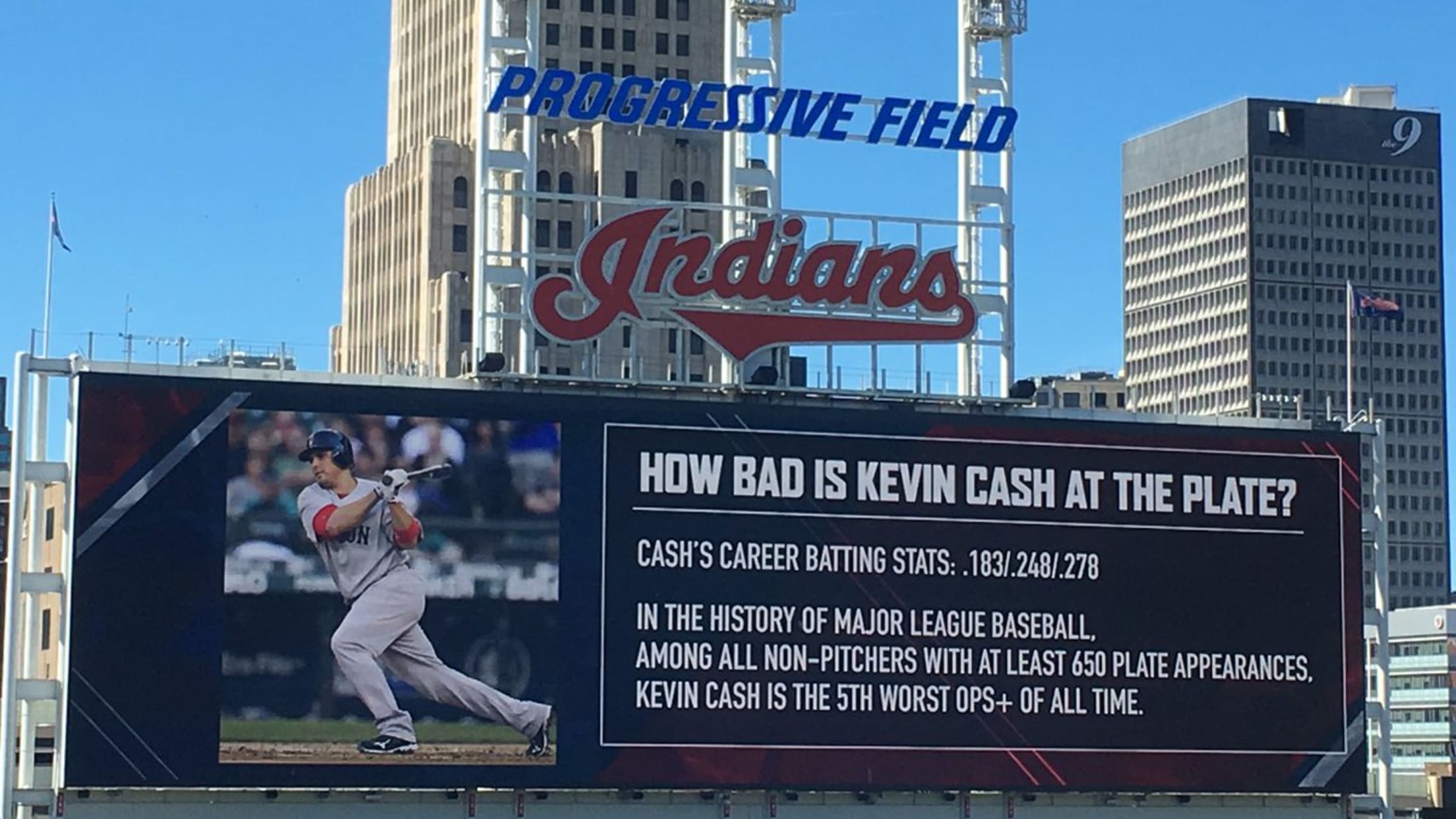 Terry Francona and Kevin Cash are good friends, dating back to when Cash was the backup catcher for the Francona-skippered Red Sox in 2007-08. He was also the Indians' bullpen coach under Francona before he became manager of the Rays.
Naturally, that means there were plenty of opportunities for Francona to prank the former catcher. Francona allegedly wrote "Zep says hi" on Cash's car windshield, and once put up a mural outside his office with Cash's face that read "Legends of the Game." Last year, he had the Indians scoreboard display a "tribute to legacy" ... with Cash's career .183 average.
Indians manager Terry Francona had the scoreboard operator put up a tribute to Rays manager Kevin Cash. pic.twitter.com/wgqfjTqfaE

— Jared Carrabis (@Jared_Carrabis) June 20, 2016
With the Rays in Cleveland for a series beginning Monday night, Francona knew he had to pull off another prank. He told MLB.com's Jordan Bastian that he had "something small" in store for his friend.
Sure enough, this year the scoreboard didn't just show off the sub-Mendoza batting line. It put it in context, too:
.@RaysBaseball is in town, meaning another chance for Terry to take a swipe at his old pal -- and our old bullpen coach -- Kevin Cash. pic.twitter.com/XoG2EwM0h7

— Cleveland Indians (@Indians) May 15, 2017
Cash has taken the high road in the battle.
"We do have a great friendship and I respect him a lot. I'm very appreciative for everything he has helped me with along my career," the Rays manager said. "I've learned a lot from him. We talk quite a bit, and he just has always been a tremendous sounding board in baseball, outside of baseball, and I'm very grateful for our relationship."
<o:p>Francona knows it's only a matter of time before he gets his comeuppance, though.
<o:p>"He hasn't [pranked me]," Francona said. "Believe me, he could. I think he knows it. I think fortunately in this situation, I'm sort of like the big brother of the two. Where I can kind of take advantage of it a little bit. I'm sure at some point he'll get tired of it and do something. I don't care. I don't have any feelings. I don't care."
We can't wait to see what comes next.
Additional reporting by William Kosileski/MLB.com.