This Phillies pitcher is single-handedly making baseball glasses cool again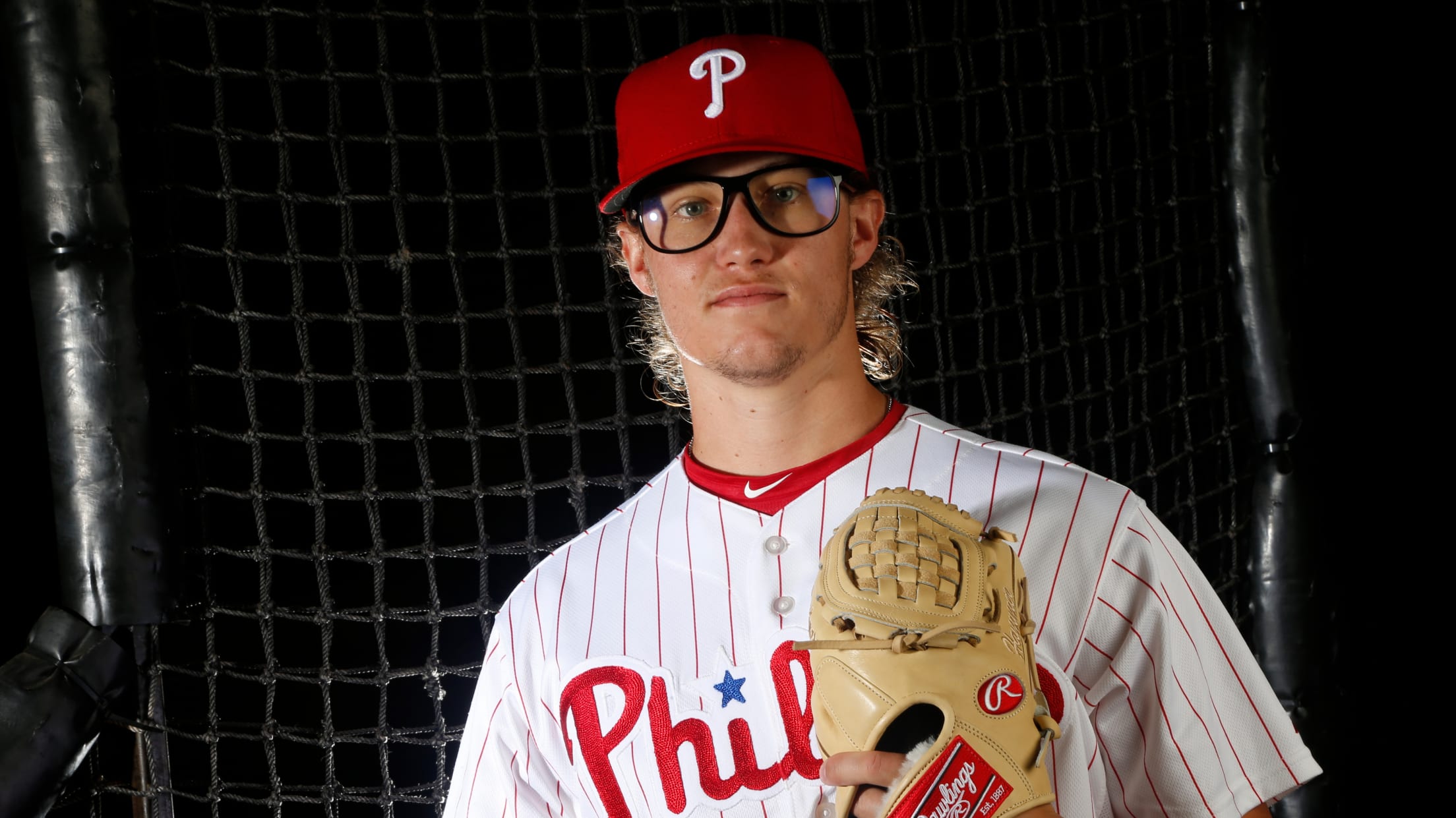 As someone who has been in glasses for every waking minute since second grade, it is absolutely bewildering that glasses are considered cool now. When I first got them, no matter how they tried to dress them up with colors and shapes, it was a mark that, at best, you had poor eyesight. At worst, you were a super-dweeb who would be doomed to never get a date to prom.
Flash forward in time and now, they're the must-have fashion accessory. Celebrities and models hit the red carpet in glasses without lenses. Basketball players do it, too!
Kevin Durant vs Russell Westbrook tonight in a hipster battle for the ages!

Winning player get a new adult backpack & oversized glasses. pic.twitter.com/wN3WbWPJNY

— Dirty Sports (@TheDirtySports) November 3, 2016
But the baseball world had resisted. In the past, there were players like Chris Sabo who wore the giant Rec Specs, giving hope to uncoordinated, unseeing sports nerds like myself whose parents made them rock the giant pieces of plastic before stepping on the field. A few pitchers wore the types of glasses your Dad did in old, blurry photographs, but they mostly disappeared from the baseball field. Guys got contacts, Lasik, or the new streamlined goggles that looked like kids water goggles. That's not the kind of thing that we glasses-wearers -- those for whom surgery is too terrifying, or who can't wear contacts because who the heck wants to touch their eyes that much -- can unite behind.
But then, J.D. Hammer emerged. The rookie made his debut with the Phillies at the end of May and he's making glasses sexy for baseball players all over again.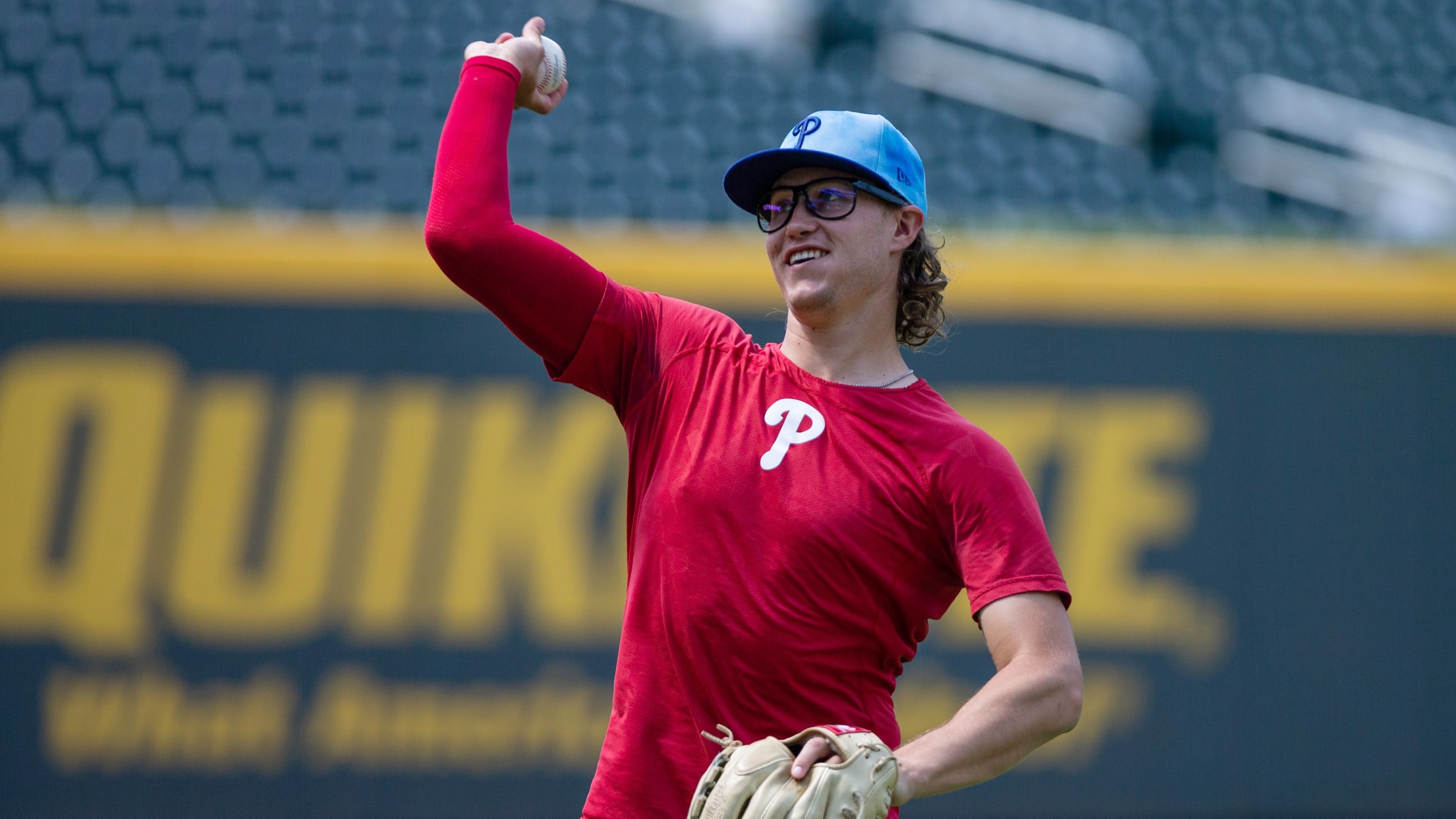 Forget the "She's All That" scene: There's no need for Hammer to let down his hair and take off his glasses for all of us to see he was beautiful the entire time. Because, one, his hair already flows wild and free, and two, his glasses are sweet. They're big, they're bold, they're in your face. They aren't the glasses that apologize for being glasses -- they aren't small wire-frames as if he hopes you'll almost overlook that he's wearing them. These are glasses that shout their glassesdom into your face. And he hurls pitches past batters with their assistance. Given this rough swing, perhaps the batter could use a pair of specs, too.
Hammer first found out he'd need the piece to complete his look when he kept throwing curveballs when his catcher was actually calling for fastballs. After contacts didn't work out for him, he embraced the look. Yeah, that's pretty much the Wild Thing origin story from "Major League. And now he's got the specs to match.
These aren't just the thick square frames that every sensitive-indie-rock-dude-front-man wears. These are massive Roy Orbison spectacles. They would fit well on Harry Caray's face.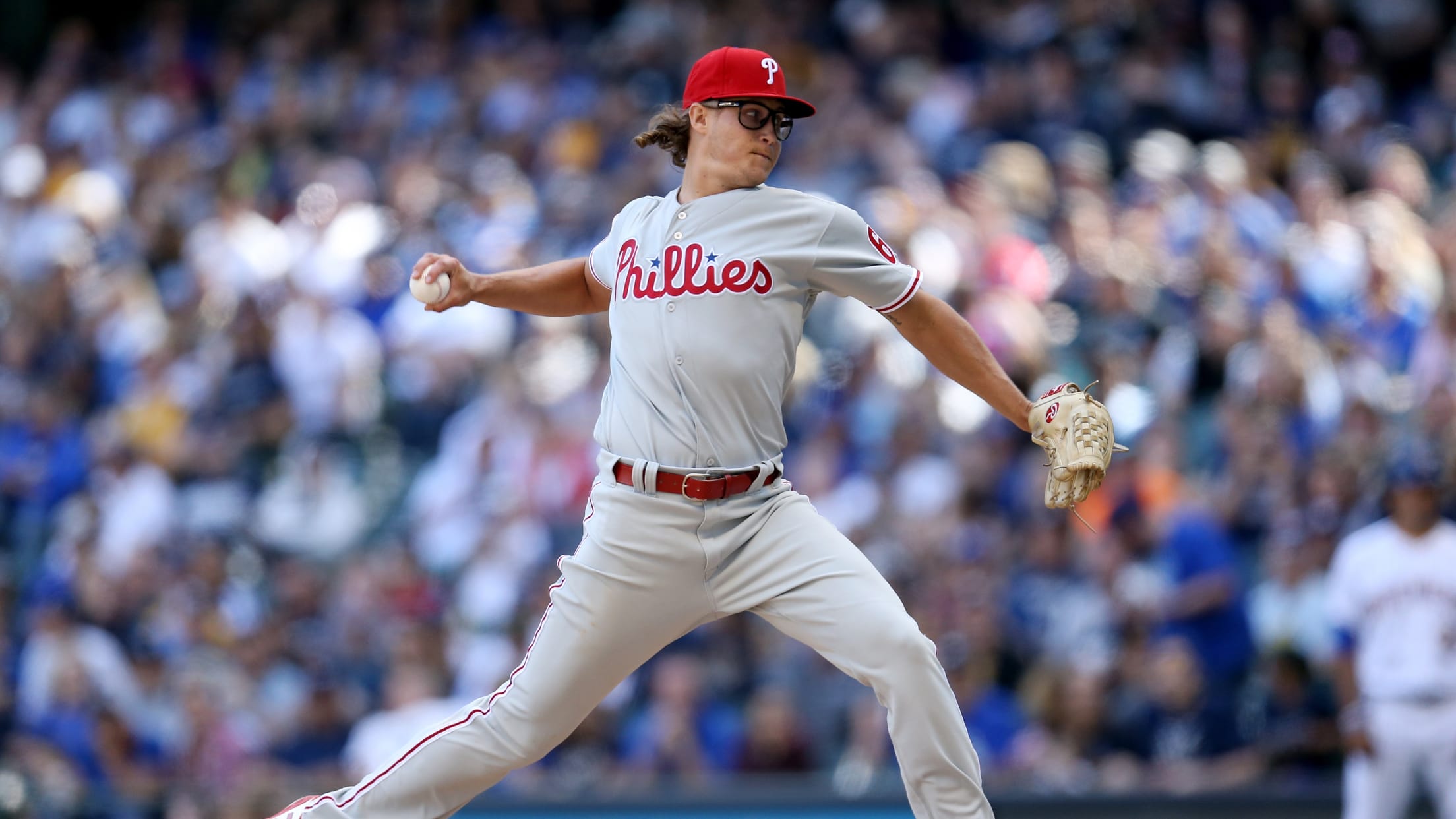 And for everyone sitting at home squinting and pushing their glasses back up their nose, he's your hero, one who will hopefully inspire all the other vision-impaired players to throw away their one-a-days and throw on the frames. Thank you, J.D. Hammer -- which definitely sounds like a made-up name for my glasses-wearing superhero, but that only adds to the glory -- thank you for wearing your specs with joy.
It also means we need to update our graphic:
Teams in this article:
Players in this article:
Topics in this article: