Follow J.D. Martinez's teammates as they reacted to each of his four home runs
As D-backs broadcaster Steve Berthiaume said during Monday's 13-0 victory over the Dodgers, J.D. Martinez's initials clearly stand for "Just Dingers." It must be true, for the outfielder smashed four home runs to tie the record for most long balls in a game. Martinez joins an exclusive list of 18 players to pull it off, including Scooter Gennett who homered four times earlier this season.
While Martinez's evening was obviously enthralling, no one had any idea what they were in store for when the game began. So let's follow Martinez's journey through the eyes of his D-backs teammates.
The first: Fourth inning vs. Rich Hill
The first homer of the game, so obviously no one was going to get too excited yet. After all, Martinez entered the game with 30 home runs on the year, so hitting home runs is part of his game. Still, this was a two-strike pitch in a decent location from Rich Hill, who recently took a no-hitter into the 10th inning, so Martinez earned some points simply for the piece of good hitting.
Chris Herrmann couldn't help but react with a "WOW!"
And even this Dodgers fan couldn't help but leap from their seat:
That's some serious vertical leap in pajama pants.
The second: Seventh inning vs. Pedro Báez
While it's certainly impressive that Martinez hit four homers in one game, the fact that he hit three of them from the seventh inning on is perhaps even more amazing. When Martinez came up, who would even have imagined he'd get a chance to hit four?
The second homer was enough for pitching coach Mike Butcher to put on his glasses to get a better look at the replay. Either that, or he was pulling off a CSI-style "Yeaaaah!"
The third: Eighth inning vs. Josh Fields
Given that this was the eighth inning, surely the D-backs figured this was going to be Martinez's final at-bat. So when he went deep for the third time -- matching his personal best from June 21, 2015 -- the D-backs erupted. That was especially true for the bullpen, whose celebration looked a lot like an office birthday party, just without the cake.
Though A.J. Pollock and Daniel Descalso could only shake their heads in disbelief:
The fourth: Ninth inning vs. Wilmer Font
The baseball gods were smiling on Monday. For mighty Martinez would come to the plate one more time. Font again went low and away, but unlike the three previous homers, Martinez connected on a slider. It didn't matter what the Dodgers threw him, though, for this one soared over the fence just like the others.
Perhaps because of the scoreline, with the D-backs on the road, the response was actually a bit more subdued than you'd imagine. Or maybe most of the team was waiting in the clubhouse, ready to really celebrate away from the camera's (and Dodgers') eyes.
Certainly seems like Torey Luvullo is doing all he can to avoid grinning from ear to ear:
Given that the Dodgers and D-backs have two more games left in the series and stand a decent chance of squaring off again in the postseason, we're guessing Martinez won't be receiving any more pitches low and away: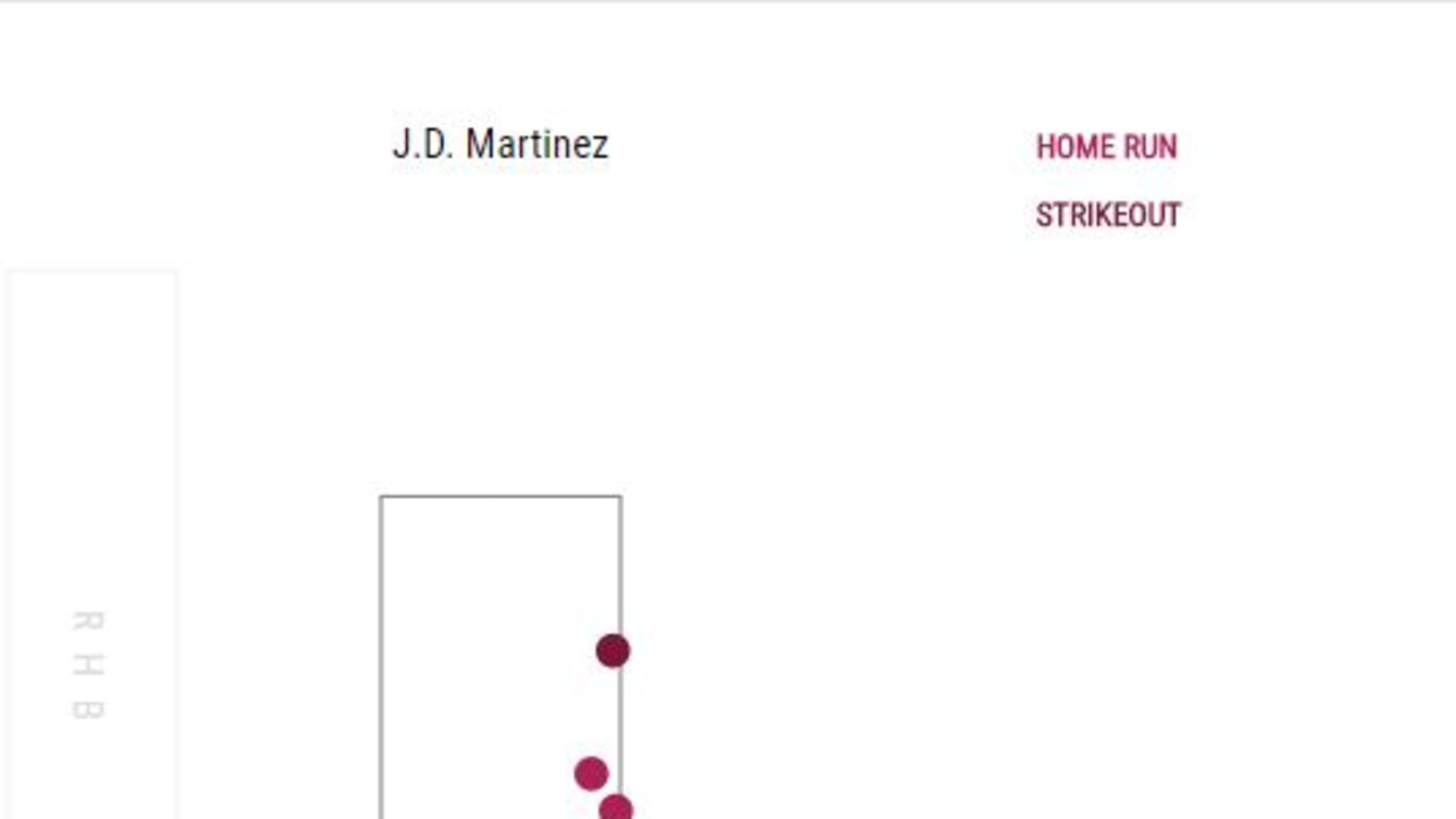 Teams in this article:
Players in this article: