Japanese comedians Pe and Pako Hayashiya wore matching pink outfits to cheer for Ichiro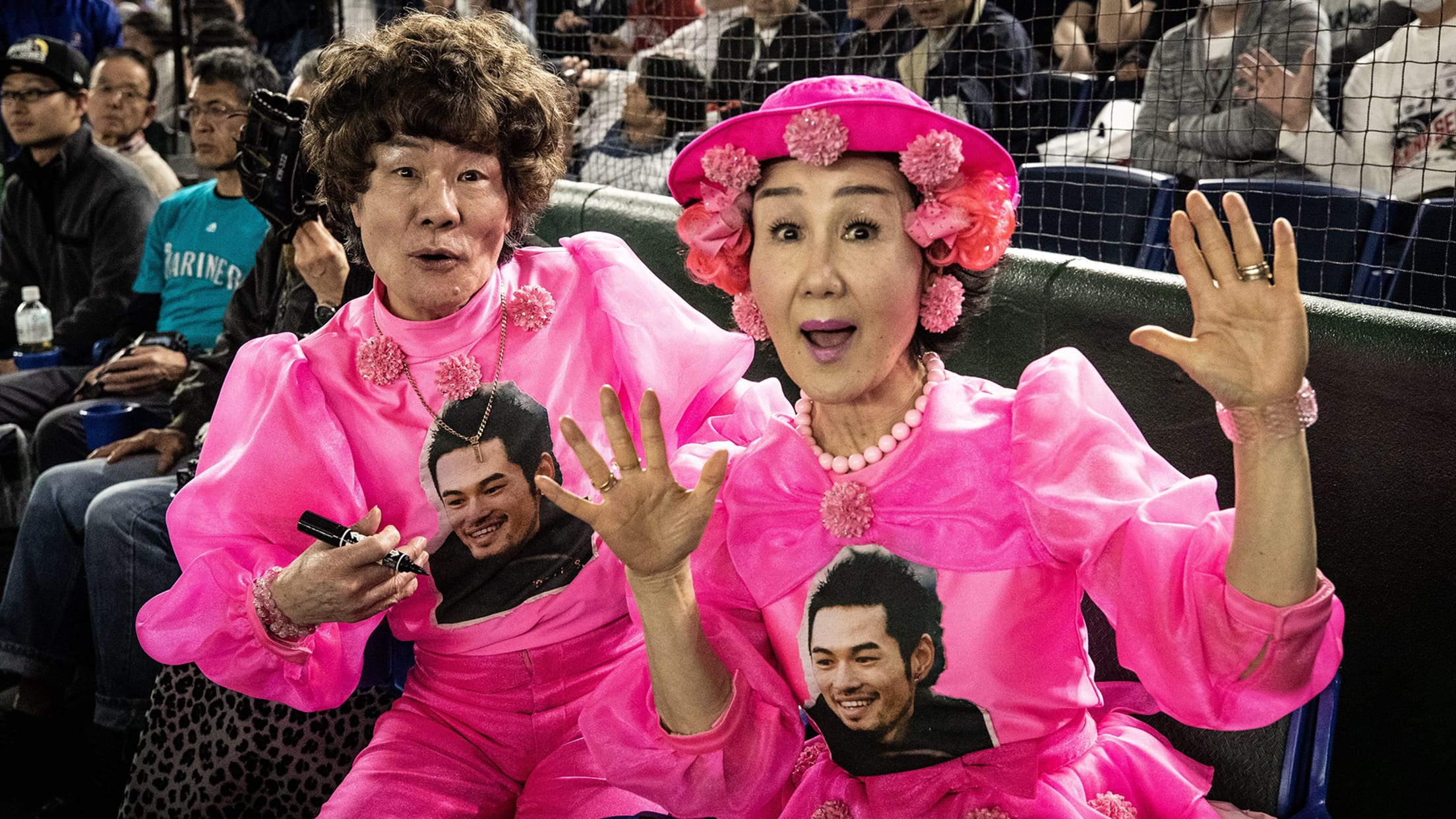 With five home runs, including a grand slam from Domingo Santana, the first game of the Opening Series between the Mariners and A's wasn't lacking for highlights. But, perhaps the most eye-catching display took place in the stands.
You see, Japanese comedians Pe and Pako Hayashiya were in attendance and they brought out some sweet -- and incredibly bright -- matching pink outfits to cheer on their favorite player on the field:
The drip is IMMACULATE in Japan. #MLB開幕戦 pic.twitter.com/QzqUjWaDWn

— Cut4 (@Cut4) March 20, 2019
Pako (on the left in the above tweet) and Pe (on the right) are a married comedian couple known for wearing matching outfits.
Matching outfits may be their thing, but these pink Ichiro tribute outfits are on a different level entirely. The only thing that would make this more perfect would be for Ichiro to don a matching get-up and join them for a picture.
Eric Chesterton is a writer for MLB.com. He is an appreciator of the stolen base, the bunt against the shift and nearly every unconventional uniform design. He eagerly awaits Jamie Moyer's inevitable comeback.
Teams in this article:
Players in this article:
Topics in this article: