Five unbelievable tales from Ichiro's baseball life in Japan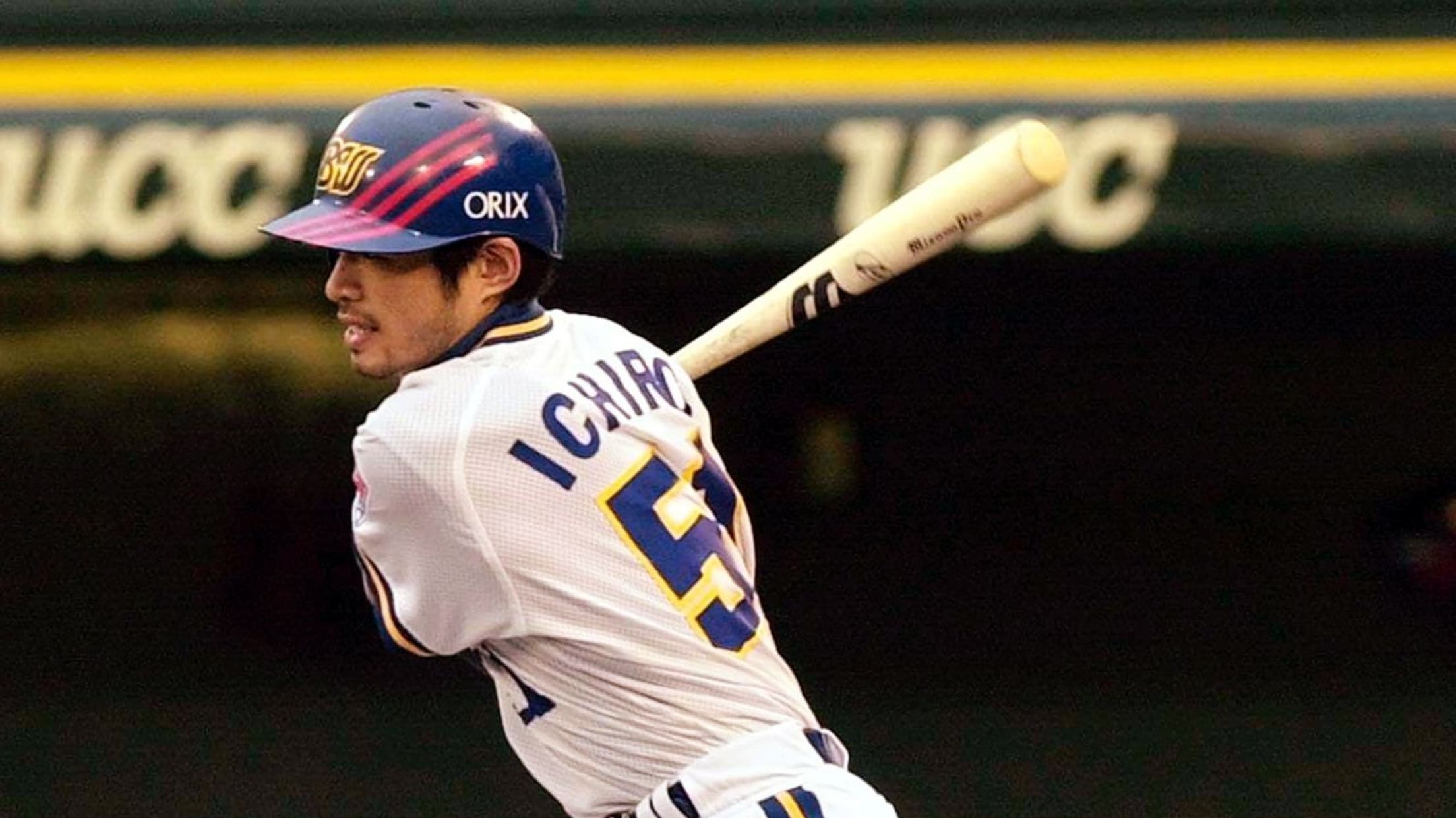 This week, Ichiro Suzuki returned home to play professional baseball in Japan – perhaps for the final time. He's starting for the Mariners as they take on the A's in a two-game series at the Tokyo Dome, about four hours from his birthplace in the tiny town of Toyoyama.
It's hard to put into words what Ichiro has meant to the game in America. It's not just his generational skills, but a certain aura that surrounds him -- a grace and magic he plays with on a daily basis. It's totally unequaled. Just say his name to anybody – fan or non-fan – and you're likely to get an "ahh yes, Ichiro" with a knowing nod and smile.
And that reputation began in Japan, for the first 27 years of the future Hall of Famer's life. Here are five tales from that very early part of his baseball career that you may not have heard before.
He strengthened his body by throwing car tires, hitting balls with shovels
Although he had a very hefty diet of Kobe beef and sashimi, Ichiro's build in high school was even smaller than it is now: 5-foot-9, 120 pounds. To gain strength (both mentally and physically), his coach, Go Nakamura, had the team practicing from 3:30 to 8 p.m. every day with dinner to follow and then batting practice at 9. One of the more intense team drills involved hitting wiffle balls with heavy shovels and hurling car tires – an unorthodox way of developing players' wrists and arms. Ichiro said it was the "hardest thing I've ever experienced," but, as we would see years later, it kind of paid off:
He handled 93-mph pitching with ease as a child
Most grown adults are never able to hit a 93-mph fastball. Ichiro did it as a teen with regularity. Here's more from Robert Whiting's "The Meaning of Ichiro" book:
"At first, when Ichiro was in third grade, the [pitching machine] speed was set to 65 mph, which he handled easily, be it fastball, curveball or shooto (a kind of screwball), the different pitches which the machine could be set to throw. Within three years, he was hitting balls at 75 mph, but even that became too easy, so the manager … upped the speed to 80 mph. Eventually, when Ichiro turned 15, the superintendent would physically move the machine itself several feet closer to the batter's box, creating, in effect, a 93 mile-an-hour pitch … His most frequent customer even mastered this."
He hit .502 with 211 RBIs and just 10 strikeouts in 536 high-school at-bats
Yes, it's high school, but still – TEN strikeouts in 536 at-bats? Meiden, the school he attended, claimed that Ichiro connected on 97 percent of all the pitches he swung at. He also had that quintessential Ichiro calmness, scoring a 91 out of 100 on a Japanese university-sanctioned brain wave test to study an athlete's ability to handle pressure in high-stress situations. His peers scored an average of 60. Of course, he also hit dingers. Check some of them out below:
All-star game pitcher
Like many pro ballplayers, Ichiro was a star pitcher in high school – leading his team to Japan's national baseball championship twice. But unlike those other pro ballplayers, he also pitched in a professional all-star game:
The 22-year-old came in for the final out of Japan's 1996 Midsummer Classic, touching 90 mph with his fastball and delighting every single person lucky enough to be in attendance. Nearly 20 years later, he would happily take the mound once again with the Marlins.
A 500-foot home run in Hawaii catapults him to superstardom
For eight years, there was a short-lived Hawaiian Winter League for pro ballplayers from Japan, Korea and America. The team names were fantastic -- ranging from the Honolulu Sharks to the Wakiki BeachBoys. Aaron Boone, Jermaine Dye and Jason Giambi were just some of the league's alumni. But its most famous former player by far was Ichiro Suzuki, who played as a 19-year-old for the Hilo Stars in 1993. Look at little Ichi run.
Not only could he run, but he could also hit for power – apparently clubbing a 500-foot monster shot that season. It became known as the Shinkansen homer, named after the 200-mph bullet train in Japan.
Months later, during his third season with the Pacific League Orix Blue Wave, Ichiro became Ichiro. The outfielder set a new Japanese record with 210 hits and slashed at a .385/.445/.549 mark. It would be the beginning of seven straight JPL batting titles, seven straight Gold Gloves and three MVPs – accolades he would continue to pile up upon his signing with the Seattle Mariners in 2001.
Matt Monagan is a writer for MLB.com. In his spare time, he travels and searches Twitter for Wily Mo Peña news.
Teams in this article:
Players in this article:
Topics in this article: