The Olympics might be over, but Jarrod Dyson just won gold in a new category with this catch
The Olympics may have wrapped up a few days ago, but no one told Jarrod Dyson. Facing the Marlins on Thursday night, the Royals outfielder, who once had "Zoom" shaved into his hair, went about and proved his value in the 100m sprint, the long jump and the never-before-seen event: the wall grab.
When Christian Yelich slammed a ball to deep center field, Dyson did his best Usain Bolt impression, traveling a Statcast™-measured 97.9 feet with a top speed of 19.8 mph. And when he got close to the wall, there was no time for hesitation. Instead, Dyson just pulled out his Jeff Henderson moves (gold-medal winner at the long jump this year).
Or, for those that don't do numbers good, just look how far he had to go: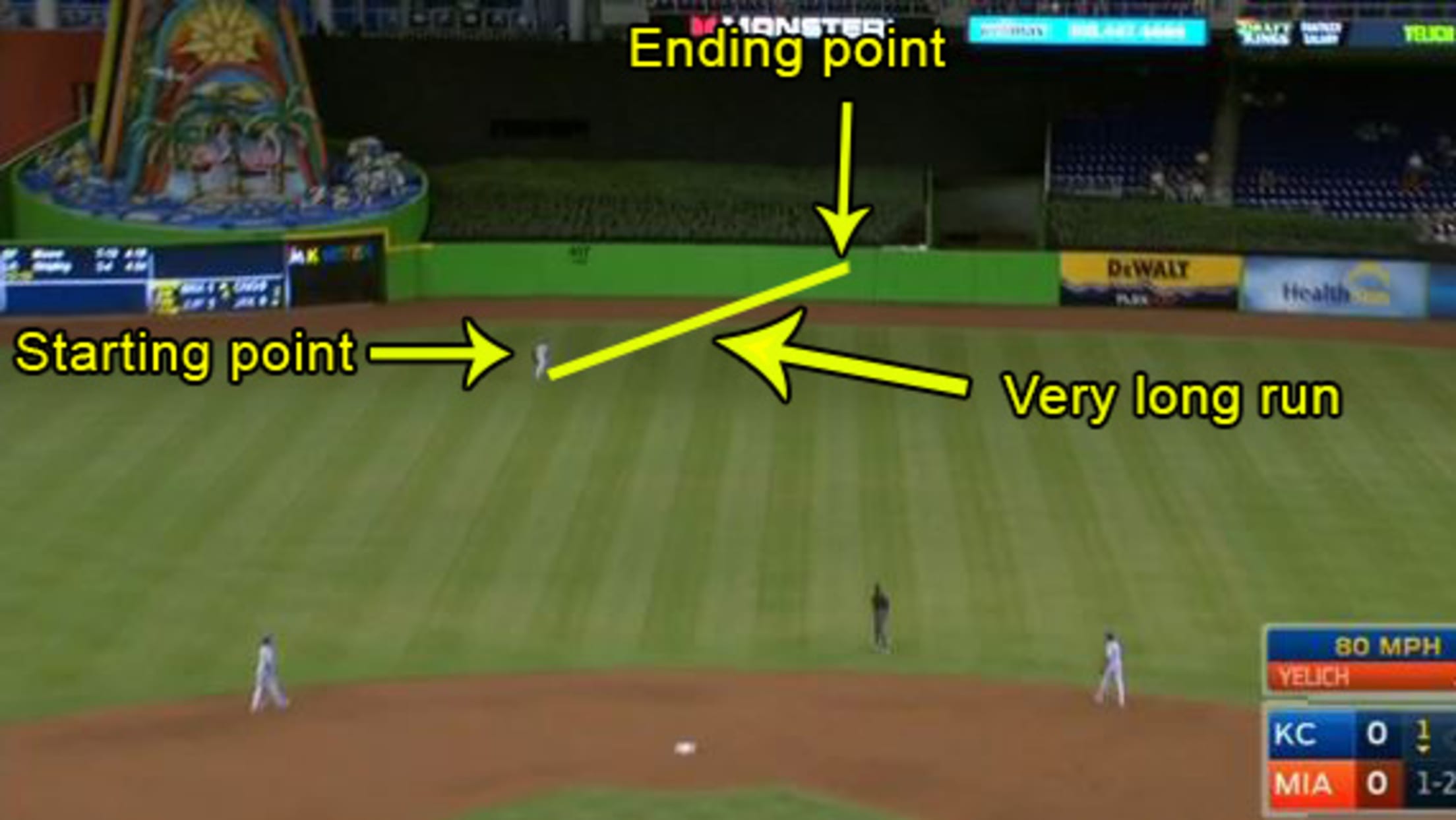 And that's after he's already turned around and is running from left-center to way-back, way-deep center.
With baseball returning to the Olympics in 2020, hopefully they'll introduce the baseball-meets-track-and-field triathalon.
Teams in this article:
Players in this article: