Jason Grilli is really excited to celebrate National Grilled Cheese Day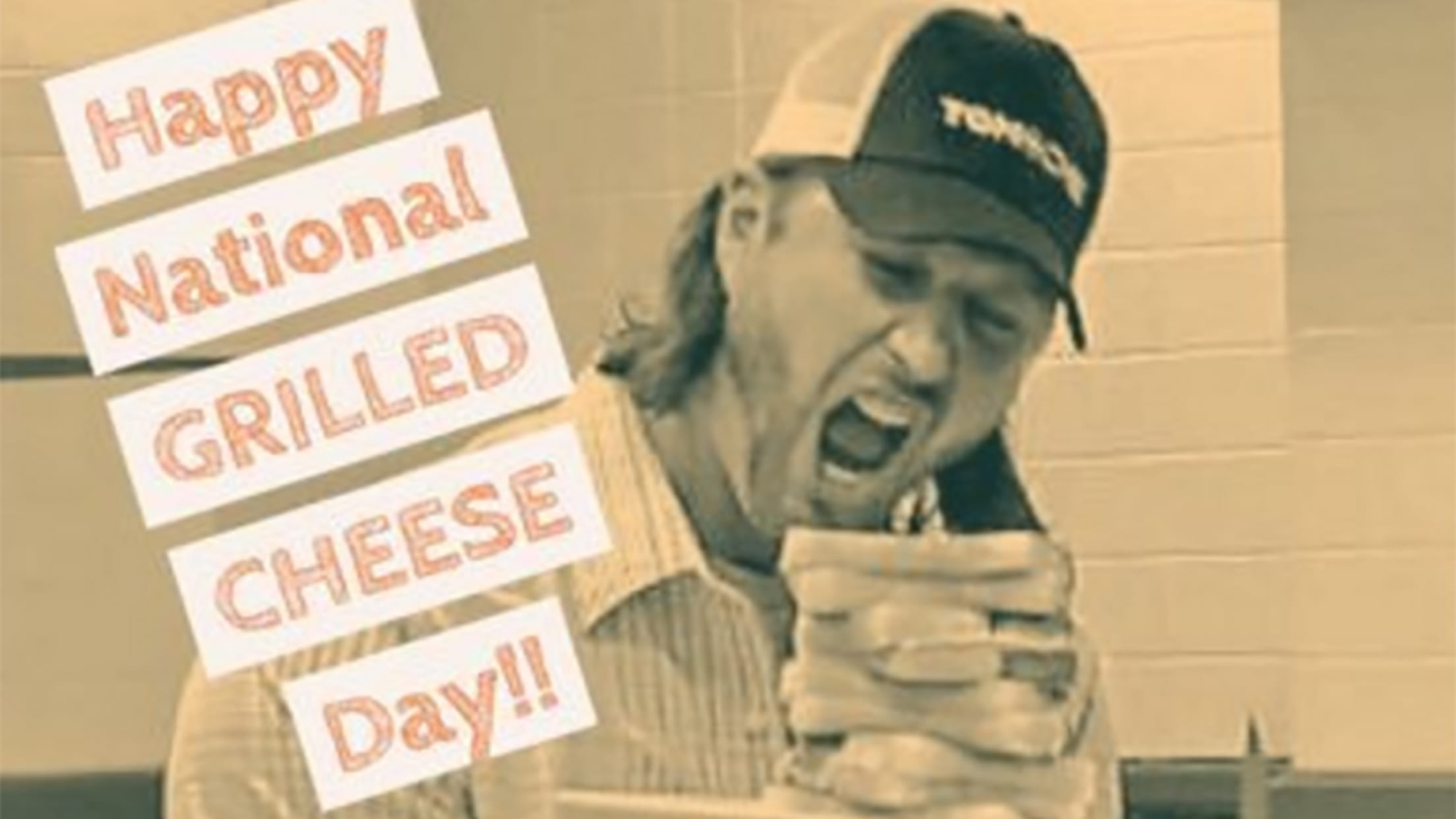 Braves reliever Jason Grilli is quite a fan of April 12. It's not his birthday (Nov. 11), but it is an entire day that, as he imagines, is dedicated to him:
It's finally here!

Happy #NationGrilledCheeseDay!

Celebrate with me and get your #GRILLIcheesesandwich on! pic.twitter.com/T9ltz5N8SX

— Jason Grilli (@GrillCheese49) April 12, 2016
Yes, it's National Grilled Cheese Day, and MLB's grilled cheese ambassador is really excited about it.
Chop Nation! Happy #GrilliCheeseDay! https://t.co/QqKLaVFqJ6

— Jason Grilli (@GrillCheese49) April 12, 2016
In fact, it's actually National Grilled Cheese Month, too, and Grilli is holding a "Grilli Cheese Sandwich" contest for fans to submit their own personal grilled cheese recipes:
Think your grilled cheese beats all others? Tell me about to be chosen the best!https://t.co/wMDSeLmhoU pic.twitter.com/fY3aXNZYF8

— Jason Grilli (@GrillCheese49) April 5, 2016
So, he spent Tuesday morning encouraging his fans to live their best lives and eat grilled cheeses -- even for breakfast -- in his honor:
@GrillCheese49 here's number 4 #stomachache pic.twitter.com/l2aV3bNOsa

— Mitchell Courtney (@Mitch_Courtney1) April 12, 2016
The deed is done @GrillCheese49 pic.twitter.com/mJOKb9sWm1

— tee (@TeeJenks94) April 12, 2016
@GrillCheese49 Grill Cheese before school? You betcha! pic.twitter.com/FJe2KJHoSu

— austin bennett (@rocketboy319) April 12, 2016
April 12, 2016
So go ahead, eat a grilled cheese today ... as long as Kevin Millar didn't make it:
Teams in this article:
Players in this article: