New Royal Jason Hammel keeps getting mistaken for former Royal Luke Hochevar
Royals newcomer Jason Hammel already has lost count of how many times he has been told he looks just like former Royal Luke Hochevar.
They are both tall in the 6-foot-5 range with thin builds, dark beards and long, dark hair.
"Apparently, I'm the spitting image, the second coming," Hammel said, smiling. "Luke, wherever you are, I'd love to meet you.
"I've never talked to him. Obviously, I've seen him on the other side, but I don't know him personally."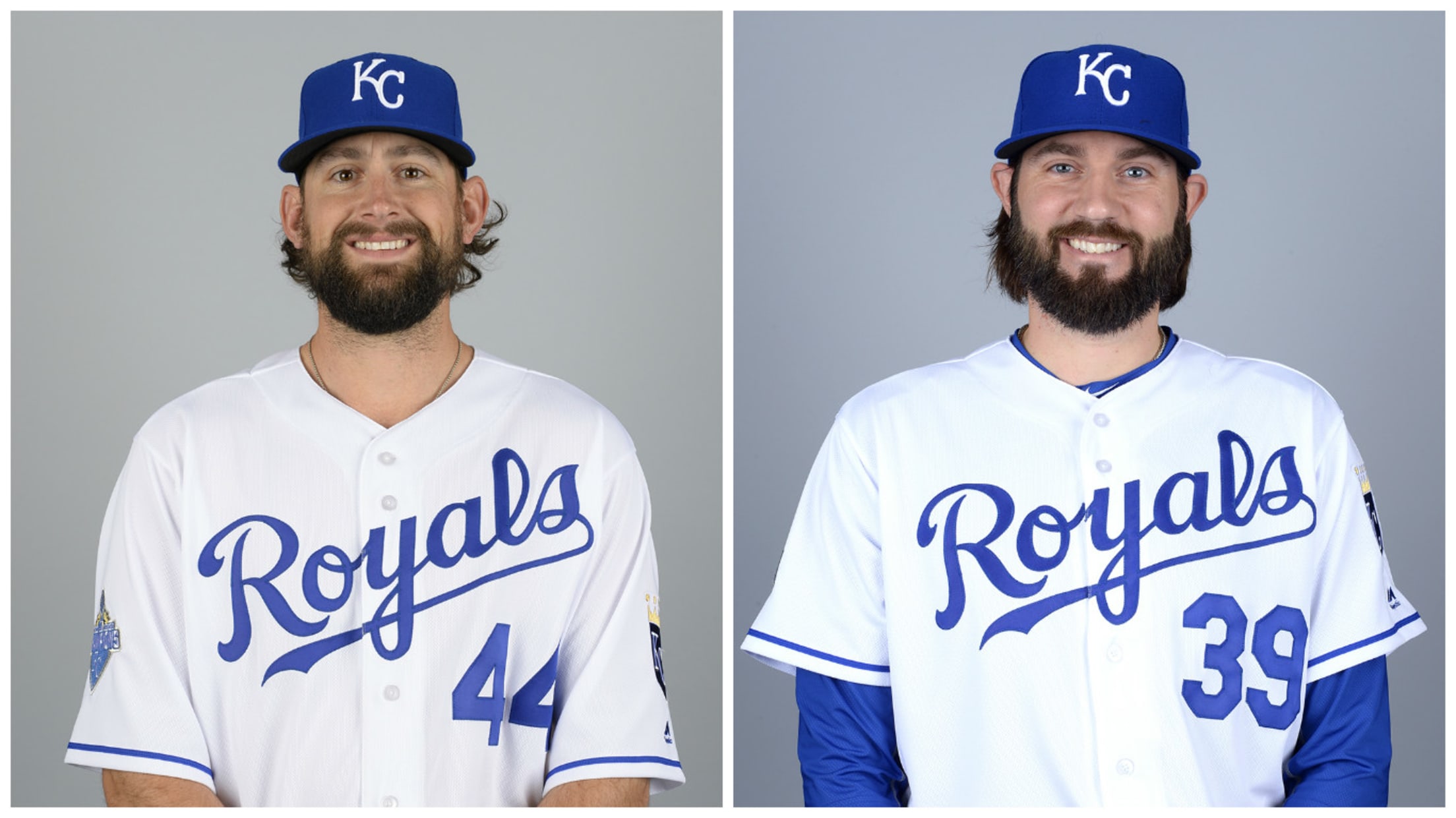 That's Hochevar on the left from Photo Day 2016 and Hammel on the right from this year's camp.
Hochevar is a free-agent recovering from Thoracic Outlet Syndrome surgery, but was drafted by the Royals and pitched pitched for them for nine years.
Hammel has no intention of changing his appearance in order to not resemble Hochevar as much.
"No plans on that," Hammel said. "It took a year to get where I'm at with the beard and hair. It seems like everyone liked [Hochevar], so I guess that's good that I'm compared to someone that is liked.
"I've had the beard for a year. I did grow my hair out. A lot of people go the other way with this, but both my in-laws -- my mother-in-law and father-in-law -- came down with cancer this past year.
"I just said, 'You know what? They lost their hair because of chemo so I'll go the other direction and grow it out and I don't care what I look like.' That's a tribute to them. And I'll stick with it."
Jeffrey Flanagan has covered the Royals since 1991, and for MLB.com since 2015. Follow him on Twitter @FlannyMLB.
Teams in this article:
Players in this article: