Jason Kipnis continued his interactions with the animal kingdom by feeding an iguana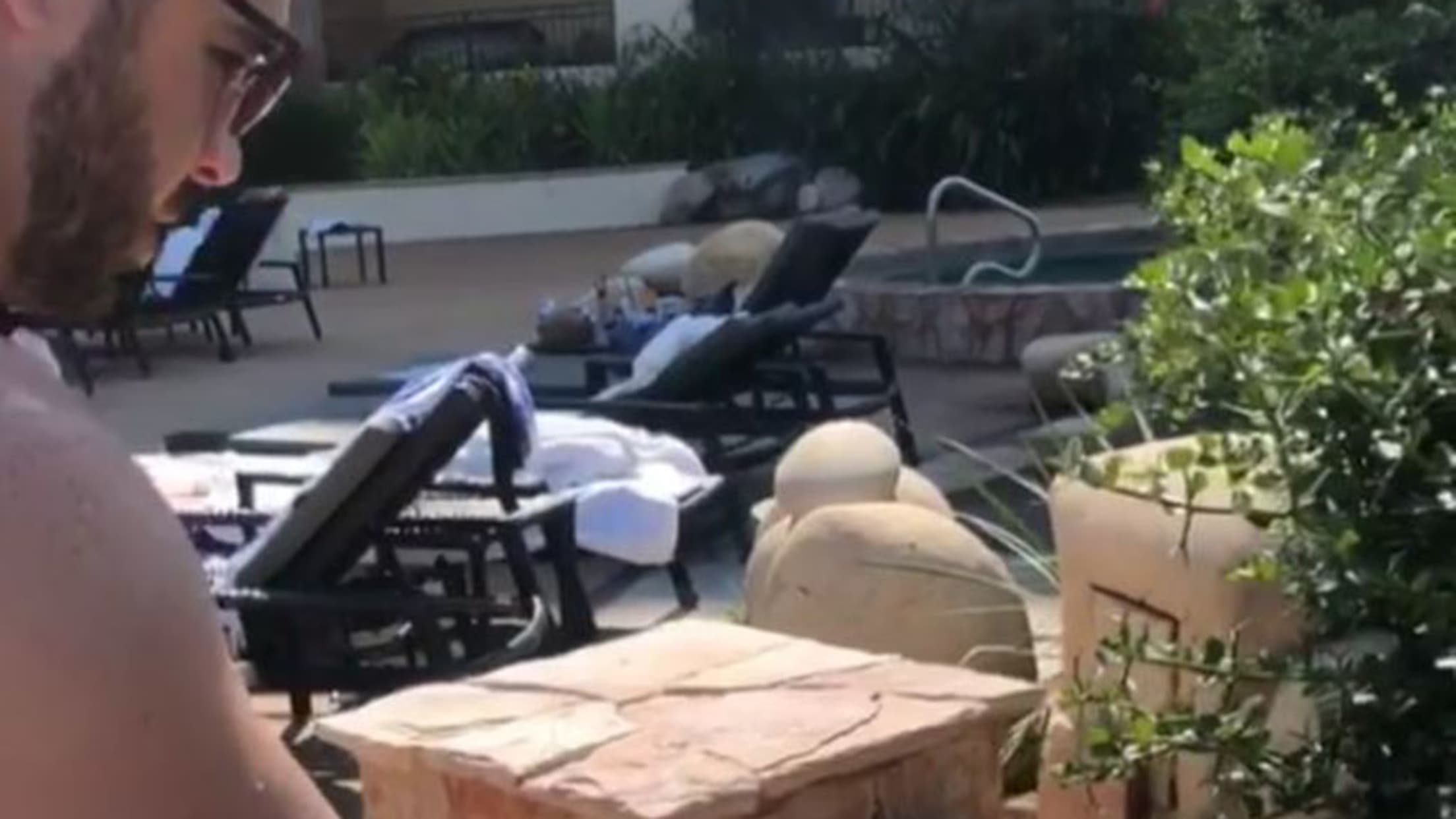 (Chesterton, Eric)
When we last checked in with Indians second baseman and center fielder Jason Kipnis, he was making a new friend under the sea. It seems that one of his offseason goals was to bond with other species, because our latest update has Kipnis hanging out with an iguana poolside.
Good thing he knew the perfect treat to win the affection of his new acquaintance.
His journeys have clearly taught him the universal method for winning over new friends: Give them food.
With the start of Spring Training approaching, the clock is ticking on Kipnis' quest to befriend as many animals as he can. Or maybe he'll use the ample travel of a Major League season to further pursue his love of animals. Stay tuned!
Teams in this article:
Players in this article: