Joey Gallo is just as frustrated with the sun in his face at the ballpark as the rest of us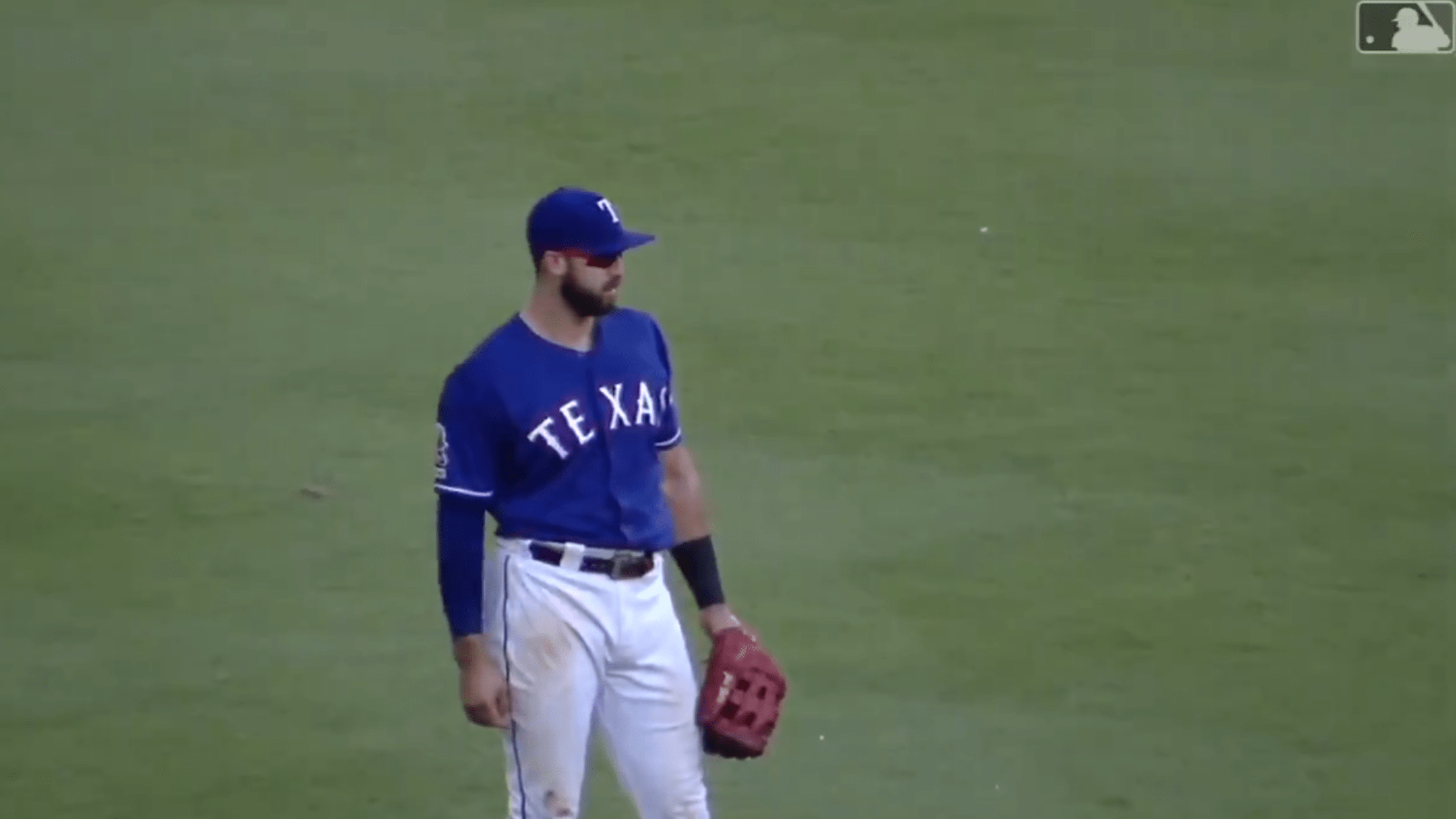 Earlier this week we were reminded how amusing it is when baseball players are mic'd up on the field, thanks to Freddie Freeman narrating his own strikeout in the All-Star Game.
Players wearing mics on the diamond doesn't happen every game, but Thursday's Astros-Rangers game at Globe Life Park featured another mic'd up moment, and it didn't disappoint. Out in left field, Rangers All-Star Joey Gallo provided some commentary as he went about his business. Namely, commending a fan on a foul ball catch and, most amusingly, expressing frustration that the sun hadn't fully set just yet:
.@JoeyGallo24 is an All-Star on the field and on the mic. pic.twitter.com/OqhyU6S2QJ

— MLB (@MLB) July 12, 2019
That bit about the sun is so relatable, it feels like Joey and I have a special connection beyond our last names being nearly identical. Do you know how many times I'll get to my seat at a game and audibly sigh because it's directly in the sun and the sun won't be setting for the evening for a few hours?
It's lame. The sun is important, yes, as life itself wouldn't exist on this planet without it, but MAN can it get obnoxious at a baseball game.
I feel you on that one, Joey.
No one:

Absolute no one:

Vampires in the afternoon: pic.twitter.com/uK28rvNhGt

— Cut4 (@Cut4) July 12, 2019
Adrian Garro joined MLB.com in 2016. Throughout his travels, both Bartolo Colon and Vin Scully have placed their hands on his shoulders. Not at the same time, though. That'd be amazing.
Teams in this article:
Players in this article:
Topics in this article: